Things We Like: Dari Minggu Kelima Januari
Musik, radio show hingga tv series yang kami sukai.
Dalam program "Things We Like", kami mengumpulkan hal-hal yang sedang disukai oleh tim Whiteboard Journal berikut alasannya. Dari guide untuk menemukan musik terbaru, rilisan musik dengan lirik yang deep, hingga TV series tentang zombies, berikut adalah "Things We Like" dari minggu kelima Januari.
M. HILMI
Managing Editor
What:
Bandcamp Daily
Description:
Belakangan agak males dengerin rekomendasi musik di spotify. Algoritma mereka membuat hidup terasa membosankan. Ok, saya memang suka post-metal, tapi saya tentu tak akan mendengarkan musik dengan tipe itu selama-lama-lamanya. Kadang rekomendasinya pun agak terlalu ketebak. Memang, pengalaman mendengarkan musik memang masih paling enak dilakukan di situ, saya pun juga sangat menunggu release radar di setiap jumat. Tapi rasanya telinga ini butuh penyegaran.
Bertemulah kita dengan Bandcamp Daily. Di sini kita bisa mendapat rekomendasi musik yang cukup bervariasi. Dan seringnya bandcamp merekomendasikan musik yang lumayan (ehm) underground. Ini jelas menyenangkan bagi telinga-telinga snob di manapun. Belakangan, mereka juga cukup sering bikin featured article tentang musisi Indonesia atau South East Asia dari berbagai genre, mulai dari eksperimental, hingga screamo.
Beberapa rekomendasi yang saya temukan di sini, banyak yang kemudian langsung masuk list lagu tahunan, yang akan saya buat dan saya dengarkan di spotify. He.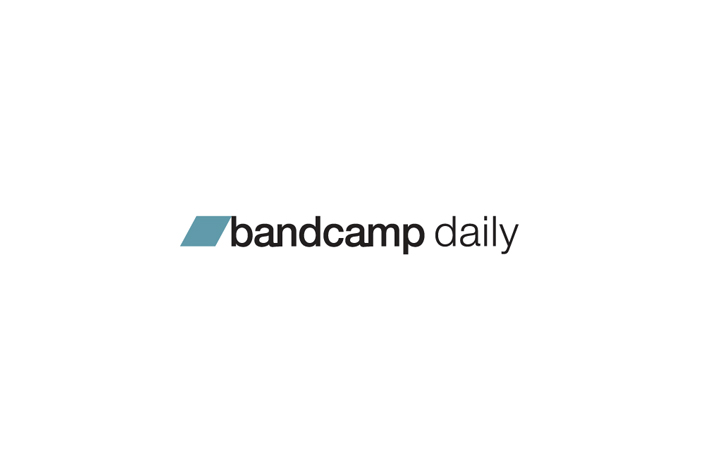 FEBRINA ANINDITA
Editorial Staff
What:
Tarawangsawelas
Description:
Lagi suka dengerin lagi sejak minggu lalu. Lumayan buat musim hujan dan tidur. Berharap banget bisa nonton mereka live. Minggu lalu main di CTM Festival, Berlin. Kapan ya main di Jakarta, Bandung atau Jogja?
AMELIA VINDY
Editorial Staff
What:
Girlpool – What Chaos Is Imaginary
Description:
I'm a sucker for deep lyrics. Saat mendengarkan album baru Girlpool, gue merasa seperti sedang berada di tengah sesi terapi. Terlepas dari betapa personalnya album ini, buat gue "What Chaos Is Imaginary" terasa begitu berwarna. Setiap materi pada album ini memperdengarkan mood yang berbeda sehingga menjauhkannya dari rasa bosan. Perubahan suara Cleo pasca menjadi trans pun, membuat album ini kemudian menghadirkan 2 vibe berbeda, seakan Cleo dan Harmony tidak berada di sebuah band yang sama.

Fav tracks: Lucy's, All Blacked Out, Minute In Your Mind
GHINA HANA SABRINA
Editorial Staff
What:
Kingdom – Netflix TV Series
Description:
When I thought that the zombie genre has dried out thanks to countless Western releases, the South Koreans have proven otherwise with this series (and of course Train to Busan). Story-wise, imagine Game of Thrones, but with zombies who RUN. While some parts might feel slow, they surely know how to keep the audience on edge especially during the parts where the zombies start running and eating other people alive. Intinya, ga dikasih ampun.
EMMANUELLA PRIMASTIWI
Editorial Staff
What:
The Do!! You!!! Breakfast Show with Charlie Bones – NTS Radio
Description:
Is your caffeine starting to wear off? Can't seem to compose sentences? Anxious of fast approaching deadlines? What even are words?!? We don't know her! Let's remedy that. This show is a total lifesaver kalau udah sore-sore terus ngantuk dan kehilangan motivasi. Although it's a "breakfast" show, di Jakarta main antara jam 4 sore sampai 7 malam because of the time difference. The tunes he plays are mostly upbeat and singable, jadi bikin semangat di waktu-waktu kritis yang pengennya pulang atau nyemil. Lumayan daripada ngunyah mending joget-joget kechil. Fun, fresh n funkehh.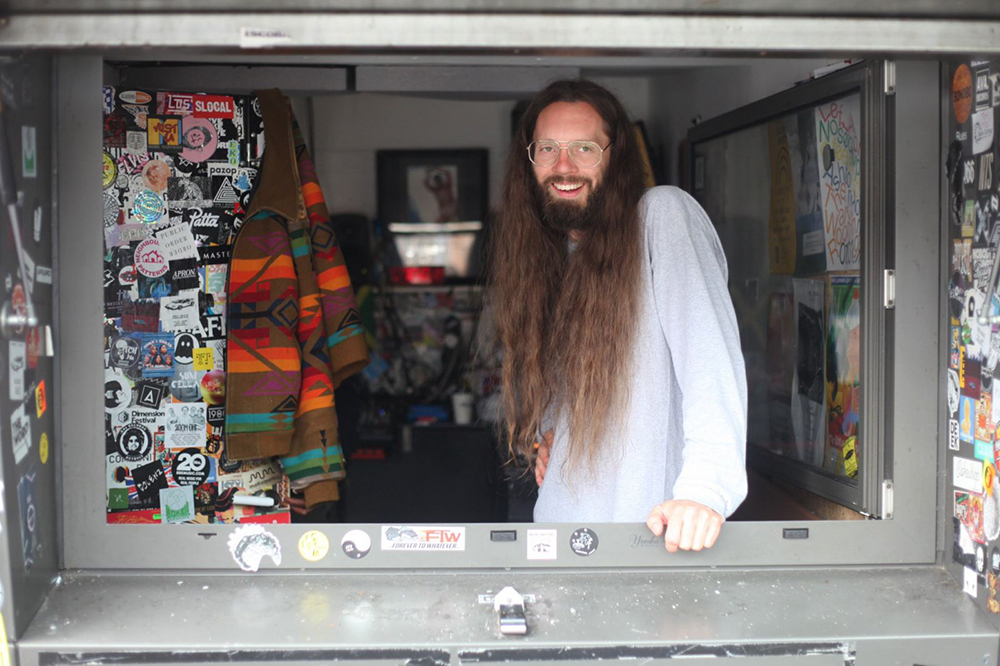 JANUAR KRISTIANTO
Heart Attack
What:
Eternal Champion – The Armor of Ire
Description:
Masih dalam nuansa dan mood mendengarkan metal, kali ini pilihan hati & telinga jatuh pada Eternal Champion. Band "epic heavy metal" asal Texas ini berhasil menghasilkan energi baru dengan pendekatan old school. Album ini adalah bukti keabadian metal lewat perkawinan sempurna dari estetika fantasi dan sound otentik heavy metal, a match-made in heaven.

Now will you excuse me, Imma need to sharpen my sword & forge my armor!
DILA F. HASAN
Graphic Designer
What:
Practice practice practice – Kollekan Gallery
Description:
After a looong long hiatus, akhirnya gue mulai berlatih kembali! Di galeri studio Kollekan Abdul Majid. Udah 3 atau 4 tahun lamanya gue gak menyentuh tanah favorite gue ini. Kalau kalian ngikutin "Things We Like" gue pasti kalian mengerti jalan yang mau gue ambil dalam karir HEHE (p.d tp AMIN) well….I've checked the list of all the things I need to buy for my own studio last weekend hopefully all goes well. (pray for me!)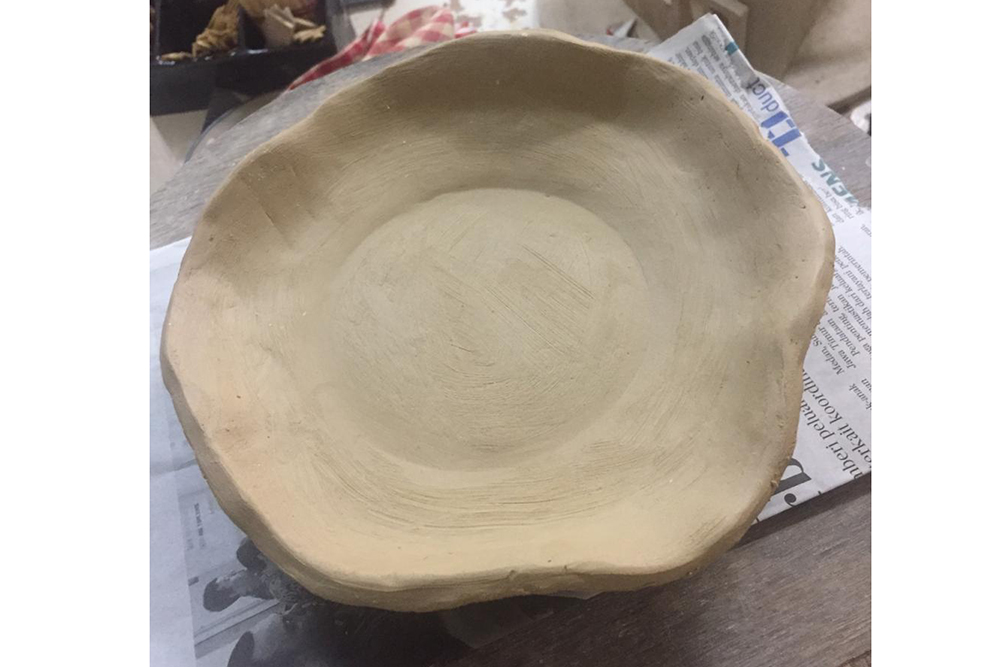 ALMER RASHAD
Graphic Designer
What:
Xiu Xiu – Plays the music of Twin Peaks
Description:
Sampai detik ini gue masih terkesima sama album ini, 2016 sama tahun 2018 mungkin musically tahun favorit gue di dekade ini. Inti dari album ini bagaimana band experimental rock mengeksekusi album magnum opus-nya Angelo Badalamenti menjadi sesuatu yang lebih sinister dari soundtrack asli nya yang sudah se-"jahat" itu. Album ini gak hanya mengambil dari original soundtracknya TV serial "Twin Peaks" tapi juga meng-cover lagu-lagu klasik dari film prequel-nya yaitu "Fire Walk With Me" dan season 2 soundtrack (and more). Xiu Xiu berhasil mengubah suasana kebingungan dan kesepian menjadi sesuatu yang lebih parah yaitu kesengsaraan dan ketakutan dari lagu pertama yaitu "Laura Palmer's Theme".  Gue bener-bener jatuh cinta sama album ini, gimana gak serial TV favorit gue ketemu salah satu band favorit gue.
KANIA THEA PRADIPTA
Graphic Designer
What:
Suspiria (2018)
Description:
1. Gue gampang tertarik dengan film bertemakan sekte-sekte aneh.
2. There's Tilda Swinton and directed by Luca Guadagnino.
3. Soundtrack by Thom Yorke.
Overall, film ini banyak elemen surprise-nya, which is good. Effort untuk harmonisasi dengan versi klasiknya menurut gue dapet (never finished the original version tho, it was really brief I didn't even get to know what the story slightly was about). Color tone sama atmosphere-nya enak banget digabung sama koreo yang gak monoton. Kayak lagi liat beberapa lukisan, terus dibikin stop motion. Durasi film ini 2,5 jam, biasanya gue suka ga tahan sama film lama, but I didn't even realize it was almost finished. Storytelling-nya pas, bisa engage audience, ga perlu sound effect yang gimana. Ada beberapa hal yang absurd, but this movie kind of fulfills my crave of contemporary cult anyway. Dan satu poin plus lagi, I really like its 'packaging' graphics, warnanya, font, titling. In general, I'd like to recommend you to try to research about a movie's background story, inspiration, etc. after you watch the movie not before. It will escalate the after taste.
SABRINA FARIZKY
Marketing & Sales
What:
Martabak Super Keju Ayung
Description:
Dari ketepatan rasio keju : adonan, butter-nya yang menggenang, sampai wanginya yang bisa kecium dari jauh, membuat Ayung masih jadi destinasi utama kalau mau beli martabak manis.
Monggo dicoba kalau lagi butuh merasakan kebahagiaan hidup yang instan dan absolut.
*Bonus footage, Gigi lagi makan martabak paling enak sedunia (bohong, karena bukan Ayung):