Things We Like: Dari Minggu Ketiga Juni
Film, musik hingga makanan yang kami sukai.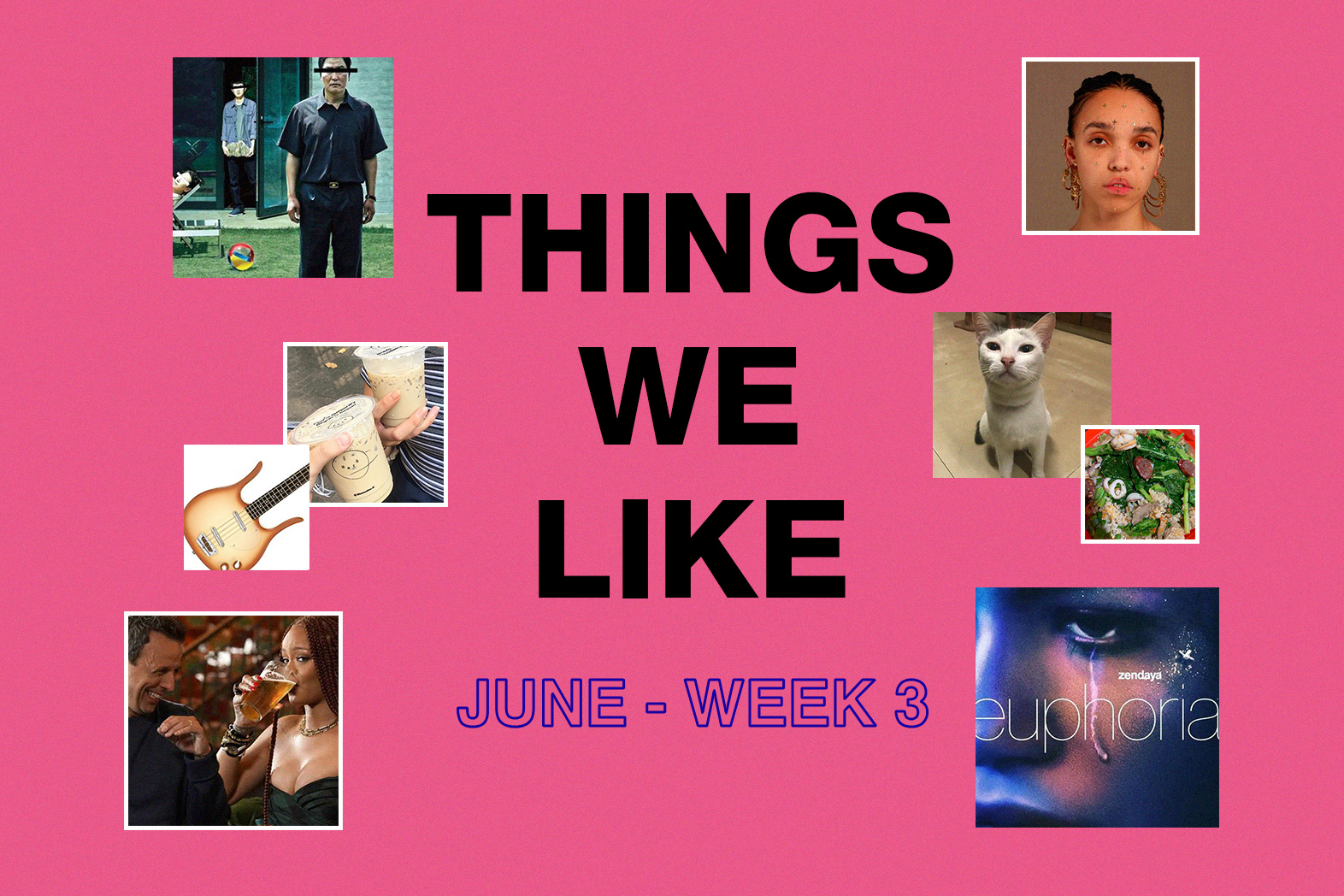 Di dalam program "Things We Like", kami mengumpulkan hal-hal yang sedang disukai oleh tim Whiteboard Journal berikut alasannya. Dari film terbaru keluaran Bong Joon-ho, kualitas musik dari FKA twigs, menu makanan yang memberikan kehangatan hingga bass impian, berikut adalah "Things We Like" dari minggu ketiga Juni.
HILMI
Managing Editor
What:
FKA twigs – Cellophane
Description:
Jika Beyonce adalah definisi sosok goddess diva dengan vokal dan presence-nya, maka FKA twigs adalah versi kontemporer untuk kategori yang sama. Sejak pertama muncul, ia menantang dengan imagery yang unsettling nan futuristik (membuat kadang-kadang kita bertanya, apakah ia justru versi terkini dari Bjork?). Vokalnya pun distingtif, whispery dengan musik yang rasanya akan disepakati oleh JPEGMAFIA.
Di lagu terbarunya, kualitas twigs semakin nyata. Ia belum pernah terdengar se-vulnerable ini sebelumnya. Haunting-nya nggak main-main. Di tengah lagu, ia juga memberi kejutan cerdas yang semakin menguatkan suasana. Simak analogi "Cellophane" yang cerdas di penjelasan lagu Genius. Jarang-jarang kita bisa menikmati suasana megah, sepi dan futuristik di saat yang sama, tapi di lagu ini, twigs melakukannya dengan mudah.
Jika ada waktu, dengarkan pula versi stripped down yang tak kalah bagusnya di sini.  
FEBRINA ANINDITA
Editorial Staff
What:
"Parasite"
Description:
Udah lama ga nonton film yang efeknya bikin bengong. Storytelling mantep. Plot tidak terduga. Cast juga oke. Editing pas, karena sepanjang film sama sekali ga pecah fokus gue sebagai penonton. Yang jadi Mr. Park sih, wadaw.
Awalnya pikir ini film horror karena desain posternya. Ternyata bukan horror hantu sih, tapi kelakuan horror manusia. Lebih serem!
AMELIA VINDY
Editorial Staff
What:
Kit. Kucingnya Emma
Description:
Karena setiap hari ada aja yang bikin pusing, tapi berkat foto salah satu kucing Emma yang namanya Kit ini, semua jadi terasa lawak. Tiap kali penat, gue selalu liat foto Kit, bahkan sampai gue jadiin wallpaper di handphone gue. Terima kasih Kit kamu sudah membuat hariku terasa ringan.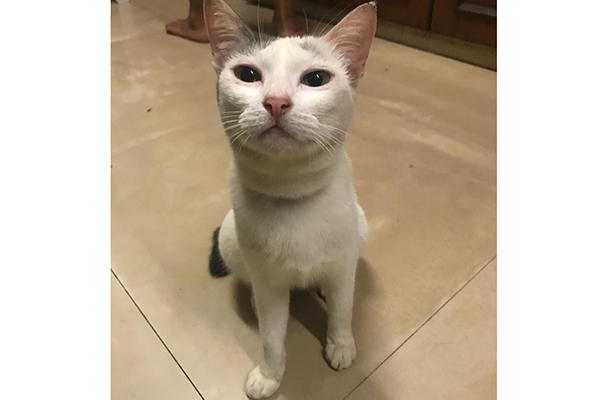 GHINA HANA SABRINA
Editorial Staff
What:
Euphoria
Description:
Watching this reminds me of how boring my high school days were.
CLARISSA AMABEL
Art Director
What:
Nasi Siram Singkawang
Description:
Life brings you a variety of flavors. Sometimes it brings you the sweetness of shrimp, the crunch of blanched greens, or even the juiciness of lapchong. Sometimes, life throws you a spoonful of thick goo, making a mess of everything. Relax. Goo happens. Life is a mess. As long as you remember to eat it off a bed of nasi goreng, all will be well.
In fact, all will be swell.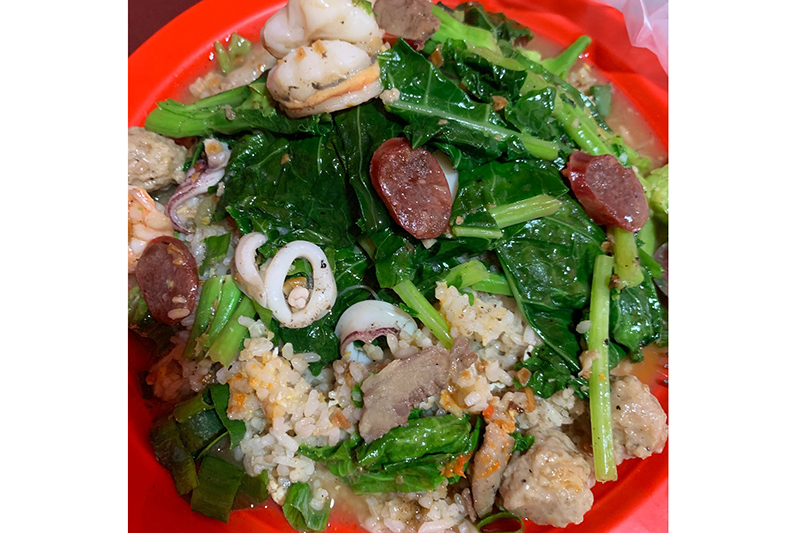 TIANA
Graphic Designer
What:
Hojicha from Haro Coffee
Description:
It's roasted matcha with milk and coffee. Ini enak bangettt, rasanya pas, ga gitu manis dan ga gitu pahit. Shout-out to my brother for recommending this to me!
SABRINA FARIZKY
Marketing & Sales
What:
"Seth and Rihanna Go Day Drinking"
Description:
It's everything I wanted, and more. It has my ultimate man crush Seth Meyers, Rihanna aka the pope, and alcohol.
Is anyone interested to be my day drinking partner, and maybe we could try some of the Rihanna inspired cocktails together?
MAR GALO
Bamboo Twist
What:
Danelectro '58 Longhorn Bass
Description:
This weekend, this (and the movie Parasite) has been in my mind because me and Ken were talking about dream bass. THIS would be mine! So gorgeous. I've been wanting this bass since spotting it back in 2017 in Japan when watching Jackie & The Cedrics. The reissue version is affordable and the sound is thick.