Things We Like: Dari Minggu Pertama Agustus
Makanan, film hingga musik yang kami sukai.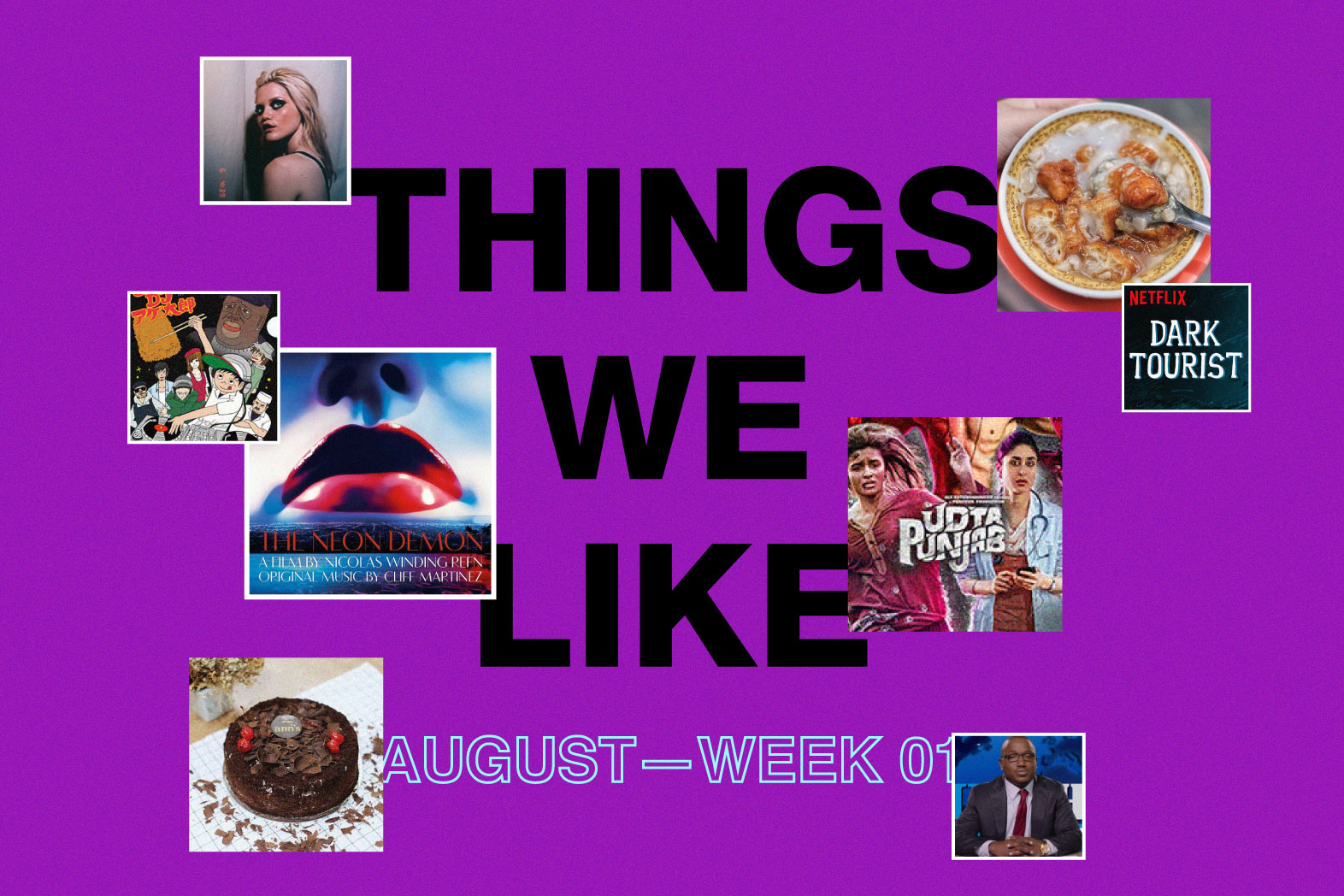 Di edisi terbaru "Things We Like", kami mengumpulkan hal-hal yang sedang disukai oleh tim Whiteboard Journal berikut alasannya. Dari Indian crime film, comedy skit yang menyambangi sebuah PETA protest, website yang mengajarkan teori musik, hingga santapan malam khas Jawa Timur, berikut adalah "Things We Like" dari minggu pertama Agustus.
KEN JENIE
Editor
What:
MusicTheory.net
Description:
Learning notation is an essential part of a professional musician's set of skills, and for hobbyists is also a useful tool. MusicTheory.net provides anybody willing to learn a set of exercises that can help you sharpen your music theory knowledge.

From basic note and chord identification to interval ear training, there is something for everybody. They also have a couple of apps for tablets and phones that you should check out if you want to practice music theory on-the-go.
M.HILMI
Managing Editor
What:
Tonkatsu DJ Agetaro
Description:
Sulit membayangkan ada gagasan yang bisa menggabungkan antara kegemaran makan gorengan dengan keinginan belajar jadi DJ. Tapi itulah yang diwujudkan oleh serial Tonkatsu DJ Agetaro ini. Di dalamnya kita akan diajak untuk mempelajari dasar-dasar turntable seperti cut-in dan scratch melalui analogi masak tempura yang meski kadang terasa agak memaksa tapi kadang ada masuk akalnya juga. Salah satu episodenya menggambarkan "chill out" dengan sangat naif, namun sangat mengena. Ada selipan musik hip-hop dan funk di antara penggambaran malam-malam di area Shibuya yang dibuat sederhana namun justru meninggalkan bekas dalam di kepala.
FEBRINA ANINDITA
Editorial Staff
What:
Dark Tourist
Description:
Binge-watch 2 hari selesai karena masih 1 season. Kalau dilihat dari segi storyline, sebenarnya flow tiap episodenya agak datar ya. Tapi boleh lah Netflix menawarkan serial seperti ini, jadi bisa lihat sekilas destinasi dark tourism di beberapa tempat. Kalau punya uang dan waktu lebih kayanya mau coba. Doain ya.
GHINA HANA SABRINA
Editorial Staff
What:
Sari Roti – Roti Sobek isi Coklat Keju
Description:
Would like to thank Sari Roti for always being there since day 1, especially for creating the Roti Sobek isi Coklat Keju! Varian ini selalu menemani saya ketika dalam perjalanan jauh, kalau saya bingung mau sarapan apa, waktu lapar tapi sedang ingin sesuatu yang comforting, even waktu saya sedang ga ada kerjaan. U da best.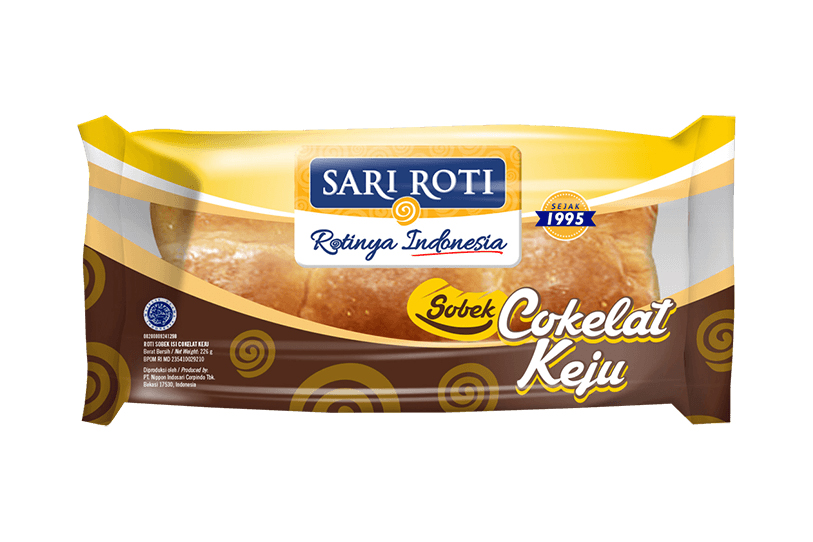 EMMANUELLA PRIMASTIWI
Editorial Staff
What:
Arden Rose's video on sustainable fashion
Description:
As I'm writing this I'm wearing products of fast fashion but i'm TRYING. It's so important to be aware of our contributions to make the world a better one and to prevent the suffering of others so let's all try to not be a fashion victim and be AWARE of exactly who and what we're spending our money on!!
AMELIA VINDY
Editorial Staff
What:
Sky Ferreira – Voice Carry Cover Infant Demo
Description:
I ALWAYS FEEL EXCITED EVERY TIME I HEAR ANY NEWS FROM HER ESPECIALLY ABOUT HER MUSIC. AND THIS COVER SONG IS EVERYTHING. THAT'S ALL AND THANK YOU.
JANUAR KRISTIANTO
Heart Attack
What:
Why? With Hannibal Buress
Description:
Ok seyuyurnya, buat saya pribadi Eric Andre show is a life-changing experience, setidaknya dari kacamata komedi. Lewat pendekatan organik, instant, raw, borderline offensive dan seringkali pure ngehek, duo Eric Andre & sidekick setianya Hannibal Buress sukses menjelma menjadi salah satu duo komedi paling krusial di Amerika. Di segmen ini, Hannibal Buress menyambangi PETA protest, mau tahu seperti apa reaksi orang-orang?
CLARISSA AMABEL
Art Director
What:
Terrace House: Opening New Doors
Description:
To live in a beautiful wooden cabin in the Karuizawa forest with six even-more-beautiful Japanese young adults, to have awkward dinner table conversations, and to occasionally go on sweet, giggly dates to the nearby temple–ISN'T THAT THE DREAM???
No, actually, my dream is to sit on a couch with six other adults, watching all of that Karuizawa action on a screen, and talking shit (and sometimes lamenting) about their lives! Seriously I can't get enough of this season of Terrace House. They've got a very interesting mix of people in the cast and I have become a solid shipper of tomboy Tsubasa and good guy Shion. Sometimes I may even vocally applaud the studio commentators for the sheer quality of shade they deploy. Yabai!
ENRICO EMMANUEL
Graphic Designer
What:
Kacang kuah
Description:
Sehubungan dengan kepulangan saya ke kota asal minggu ini, akhirnya saya bisa kembali menyicipi kudapan hangat favorit saya ini. Kacang kuah adalah salah satu santapan malam khas Jawa Timur, yang terbuat dari rebusan kacang tanah dan jahe lalu ditambah dengan sedikit garam dan gula. Percayalah, duet kacang kuah dan cakue is one of the best late night snack you can get!
VINCENT WIDJAJA
Graphic Designer
What:
The Neon Demon [2016] OST by Cliff Martinez
Description:
One of my faves movie soundtrack of all time. The Neon Demon [2016] is a stylized and twisted thriller/horror/ambiguous genre of a movie by Nicolas Winding Refn (Drive, Only God Forgives) that portrays themes like, innocence, celebration of narcissism/superficiality, and the fucked up dog-eat-dog world you and I are living in. From visual standpoints, if you enjoy Suspiria, Kubrick's movies, surreal fashion campaign images, and don't really mind the often times cringey, minimal "cold" dialogue, then you are in for a darn fabulous treat. 🙂

Soundtrack wise, it sounds like a melting pot of sparkly, retro, X-Files' opening theme kind-of ambient infused with deliciously evil synth/electronic/techno sounds – all perfectly compliment this style-over-substance movie. Two original songs are also included – one indie-pop-rock flavored song for the club scene at the beginning of the movie and a bittersweet pop with trap beats for the credit roll. The fact that this movie score could exist as standalone cohesive album in itself and not just a mere movie companion is amazing. Totes recommend!

Fave tracks: "The Neon Demon", "Messenger Walks Among Us", "The Demon Dance", "Runway", and "Are We Having a Party?"
DILA F. HASAN
Graphic Designer
What:
Ann's Bakehouse
Description:
I may not know much about cake, but I can call myself a sweet tooth. Biasanya kue-kue yang gue makan itu rasanya kalau ga terlalu manis, terlalu kental atau terlalu keras, TAPI ini…PAS di mulut. Kue favorit gue sendiri adalah Black Forest, pertama kali gue coba itu kado dari temen gue untuk tanda selamat ke gue. Krimnya lembut dan ga terlalu manis, texture adonan kue coklatnya lembut ga kayak bolu, beneran kayak sponge diimbangin dengan coklat serut yang manis dan buah leci merah di atasnya. Can you say YUMMMM?
Anthony
Graphic Designer
What:
Relaxing Instrumental Music
Description:
Working in the office sometimes could be tiring and stressful. So, that's why many workers are seeking for their favourite tunes to help keeping them productive. Based on a study by the expert at the University of Technology in Sydney, Australia, listening to various types of music affects different ways of thinking and stimulates moods compared to working in silence.
During my working time, I usually listen to relaxing instrumental music specifically to boost my positive energy and feelings. This channel, perhaps, is not appropriate for everyone's favourite. But, hopefully it's helpful to keep you calm and boost the positive moods as well. 加油!
SABRINA FARIZKY
Marketing & Sales
What:
Sayurbox
Description:
Dikarenakan maraknya pernikahan teman-teman belakangan ini, saya berusaha untuk selalu tampil prima dengan cara mencoba hanya makan buah saja untuk sarapan pagi. Berkat Sayurbox, saya bisa selalu menikmati buah-buahan segar yang dikirim langsung ke rumah tanpa perlu repot-repot ke supermarket sepulang kerja.
ADYTHIA UTAMA
Videografer
What:
Perverted Dexterity "Devoured by Vultures" (Live in Japan)
Description:
Soloist Death Metal kebanggaan dari Bekasi yang merekam album live saat dia di Jepang. Dari sekian banyak panggung internasional yang disambangi oleh Perverted Dexterity, sebenarnya saya sangat ingin lihat dia manggung di kota tetangga, Jakarta (Selatan, soalnya deket rumah hehehe).
MAR GALO
BAMBOO TWIST
What:
Udta Punjab
Description:
Can't stay away from Netflix! So here I'm back with more recommendation from the same source. However, I feel that this is a more 'adventurous' avenue that I had decided to embark upon *pity pat on the back. An Indian crime film that tells the interwoven stories of 4 main characters. The main theme is the rampant drug abuse and its effect on everyday life in Punjab. Really good cinematography, super entertaining, and of course, a feel-good ending. How did I end up watching this? Because I'm excited about Ghoul, an Indian miniseries coming up on…you guessed it, Netflix! 😀