Things We Like: Dari Minggu Pertama November
Mobile game, podcast hingga musik yang kami sukai.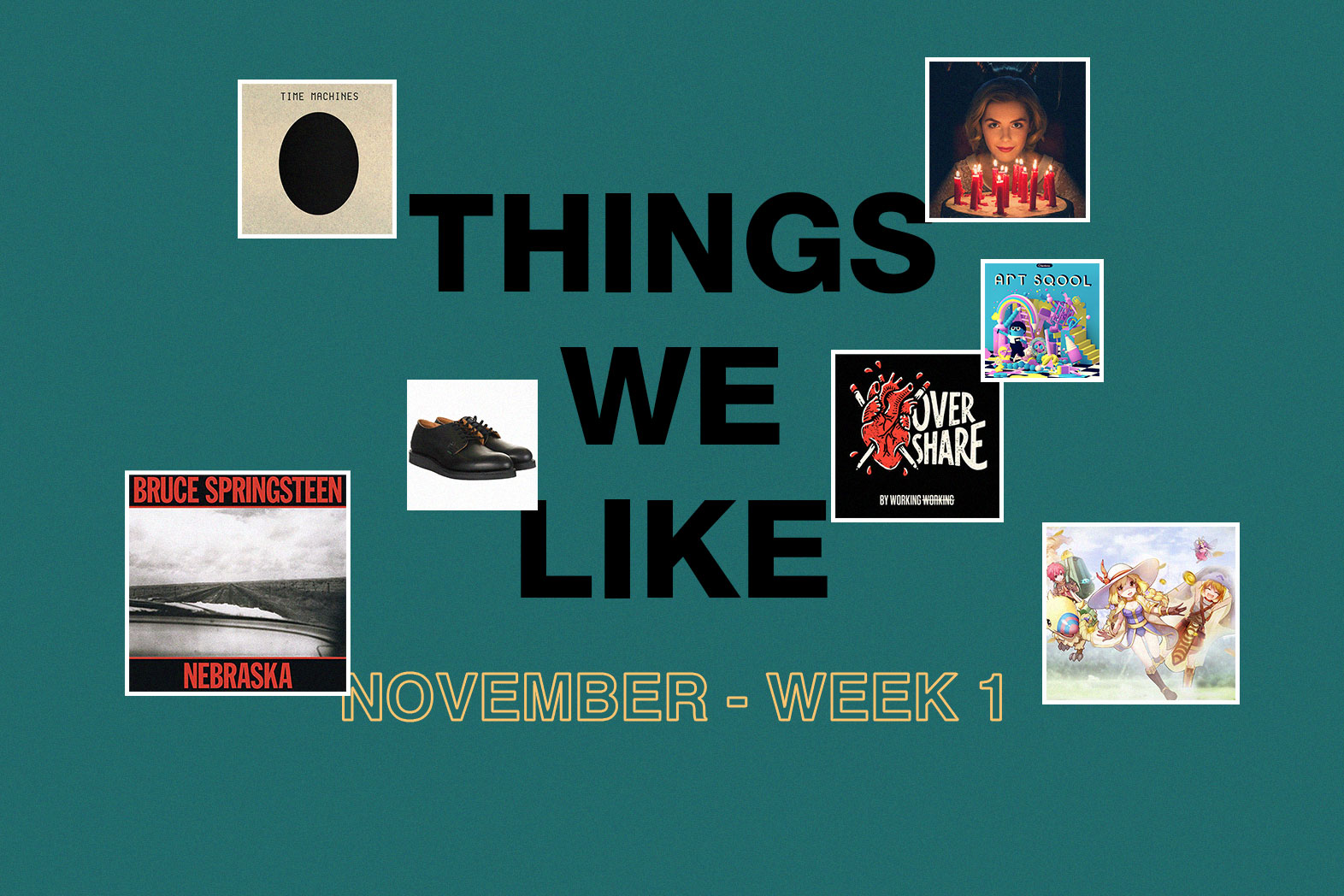 Di edisi terbaru "Things We Like", kami mengumpulkan hal-hal yang sedang disukai oleh tim Whiteboard Journal berikut alasannya. Dari mobile game yang addictive sekaligus background music-nya, serial TV remake, hingga acara stand up comedy, berikut adalah "Things We Like" dari minggu pertama November.
KEN JENIE
Editor
What:
Red Wings – 101 Postman Oxford Shoes
Description:
Really comfortable, really nice looking pair of shoes that you can wear to casual and semi-formal occasions. A plus is that it is built like a tank, and even with minimal care, they wear and age really nicely.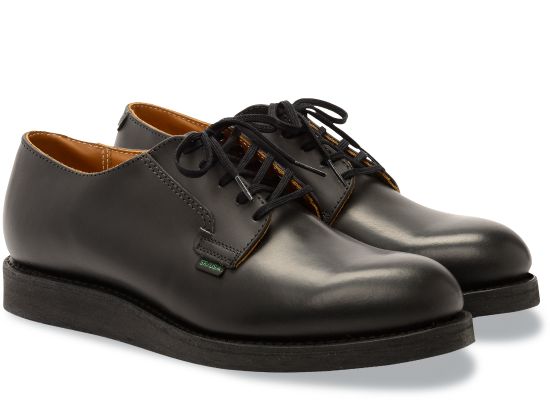 M. HILMI
Managing Editor
What:
Adam Sandler 100% Fresh
Description:
Sebaiknya kita tak usah berteman kalau kalian tak suka dengan Adam Sandler. Sebagai komedian ia sosok yang versatile dan tahu caranya bersenang-senang. Ia bisa sangat menghibur (dan loveable) seperti di "50 First Dates", tapi ia juga sangat baik saat harus serius. Siapapun yang menilai Adam Sandler sebagai komedian B ajah pasti belum nonton "Funny People" – salah satu film terbaik yang berbicara soal komedi dan masalah di dalamnya.
Kalau ada yang masih ragu untuk kembali mencintai Adam Sandler, tonton acara terbarunya ini. Di sini, ia mengadakan tur stand up comedy di beberapa kota diiringi pemain piano dimana ia sesekali mengangkat gitar juga menjadi rapper sembari mengeluarkan beberapa line komedi terbaiknya. Salah satunya adalah tentang bagaimana ia merespon rating Rotten Tomatoes di filmnya yang kebanyakan di bawah 50% (membuat judul acara ini semakin relevan).
Melalui show ini, kita akan melihat betapa Sandman adalah sosok yang membumi, santai, goofy, sayang keluarga dan all around nice guy. Belakangan saya sedang mencari sosok ayah yang bisa saya jadikan role model. Dan melalui acara ini saya menemukannya.
FEBRINA ANINDITA
Editorial Staff
What:
Coil – Time Machines
Description:
Crazy sound textures. Album berisi 4 lagu yang judulnya dibuat berdasarkan komponen kimia dari narkosob. Dengar ini kalau mau trip tanpa substansi.
AMELIA VINDY
Editorial Staff
What:
Ragnarok Eternal Love Mobile
Description:
Waktu Enrico ngasih tahu kalau dia lagi main RO mobile, tanpa pikir panjang gue langsung download saat itu juga. Berhubung size-nya lumayan besar, gue jadi sampai harus hapus banyak aplikasi, termasuk Snapchat- anyway. Dan sejak saat game ini ada di genggaman, gue jadi nggak bisa lepasin handphone gue. Dalam 1 hari, gue di level 18. Bye world!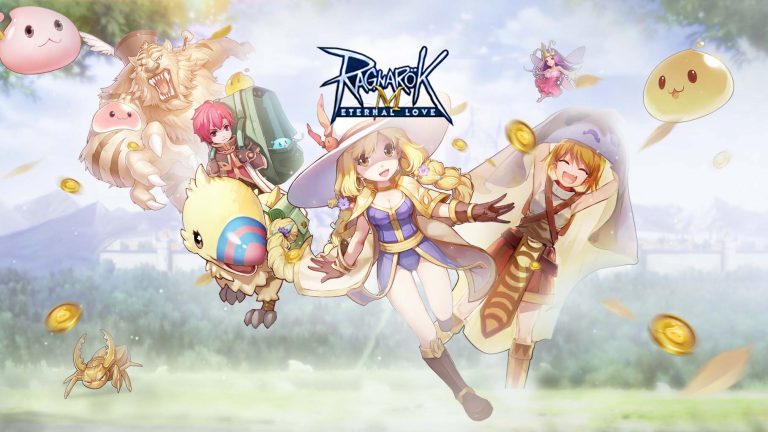 GHINA HANA SABRINA
Editorial Staff
What:
Bon Appetit: It's Alive with Brad!
Description:
I keep on forgetting to pay my Netflix monthly subscription, so I was left with only Youtube on TV. Bon Appetit has always been one of my fav channels because it has food in it, and this series stars Brad Leone as the chef who focuses on fermentation and live foods. However, what's great about this show is the perfect combination of Brad's humour as well as Vinny (cameraman) and Matt's (video editor) very silly and surreal production.
EMMANUELLA PRIMASTIWI
Editorial Staff
What:
Bruce Springsteen – Nebraska
Description:
Those who spend a lot of time with me know that I'm quite an emotional person, enough to keep me blue from time to time. Like many, I tend to use music as an escape or even sometimes, a coping mechanism. I find that I listen to different songs for different purposes, but this song? Man, there's just something about Springsteen's bleak melancholia that calmly serenades that ugly cry you have once a week (and by you, I mean me).
"Well sir, I guess there's just a meanness to this world" aaa
JANUAR KRISTIANTO
Heart Attack
What:
Devil Master – Manifestations
Description:
Apa jadinya jika death rock dan raw punky black metal berfusi menjadi satu kesatuan? Jawabannya ada di album "Manifestations" milik Devil Master. Gelap, dingin, twisted, intense dan jahat. Kelima kata sifat ini rasa-rasanya pas untuk menggambarkan dashyatnya materi yang dimiliki band asal Philadelphia ini. Album ini merupakan kumpulan katalog dari demo-demo awal mereka di tahun 2016 & 2017, yang kini dirilis ulang oleh label metal kenamaan Relapse Records. Debut album LP mereka akan keluar awal 2019 dan dari sisi produksi akan dibantu oleh Arthur Rizk, yang sebelumnya pernah mengerjakan materi-materi dari Volahn, Power Trip dan Code Orange. The Devil is Your Master! \666/

CLARISSA AMABEL
Art Director
What:
Overshare: Tina Essmaker on Resiliency and Embracing the Great Contentment
Description:
It's a podcast (I spend a lot of my time in the car). Overshare is a chat show with creatives where they discuss the less-discussed struggles of being one. This episode took me by surprise because of how strongly it resonated with me.
Tina Essmaker was the editor of The Great Discontent magazine, which she founded with her now ex-husband Ryan. Here, she talks about how she found the courage to leave the work that once defined her, and how being vulnerable is a necessary part of the process. The next We Discuss, maybe?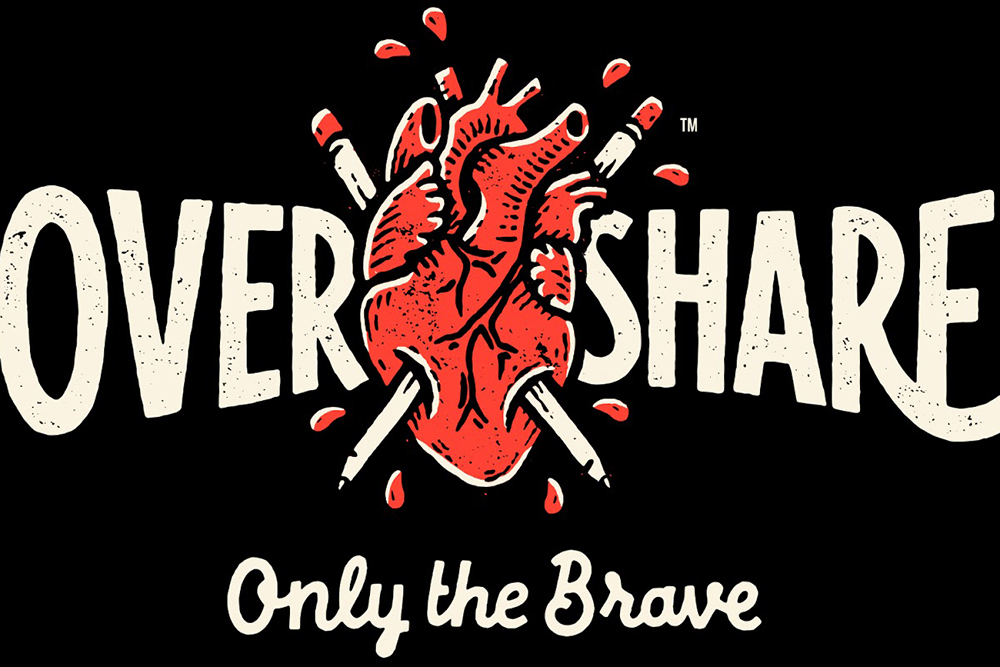 ENRICO EMMANUEL
Graphic Designer
What:
Theme of Prontera – Ragnarok Online
Description:
Ini adalah salah satu background music yang pasti familiar di kalangan bocah-bocah warnet tahun 2000-an yang masih sempet ngerasain gosok voucher buat main game, termasuk gue. Yes, ini lagu dari game "Ragnarok Online" kalau kalian lagi muter-muter di sekitar kota Prontera. Dengan diluncurkannya "Ragnarok Online" mobile, gue dan semua kawan-kawan warnet gue bisa balik nostalgia lagi dengan lagu ini. #feels
VINCENT WIDJAJA
Graphic Designer
What:
Plastic Bertrand/Lou Deprijck – Ça Plane Pour Moi [1977]
Description:
Who cares if you sing gibberish when it makes you feel good?!
Tee-hee.
DILA F. HASAN
Graphic Designer
What:
Art Sqool – Video Game (coming soon!)
Description:
Julian Glander yang tadinya akan mengeluarkan film dengan gaya 3D animasinya malah berbalik arah membuat video game "Art Sqool" ini! Siapa yang ga penasaran game ini?! Kalo lo ingin seru-seruan dengan seni serta mendapatkan nilai dan bisa terwujud di gamenya, ini game yang tepat kayaknya buat lo! Heee sok asik lage, tapi masih mesti nunggu nih sampe tahun depan, jadi sabar-sabar aja yaa kawan!
SABRINA FARIZKY
Marketing & Sales
What:
Chilling Adventures of Sabrina – Netflix
Description:
TBH, awalnya udah set ekspektasi yang cukup rendah untuk seri terbaru Netflix ini. Pertama, karena #MelissaJoanHeartFTW dan kedua karena curiga kalau seri ini akan seperti remake komik Archie juga ditayangkan di Netflix, yaitu "Riverdale". Tapi yaudalah ditonton aja karena merasa punya kewajiban nonton sebagai sesama Sabrina (HEHE).
Ternyata season pertama ini cukup membuktikan bahwa meskipun mencoba menampilkan sisi gelap dari cerita Sabrina the teenage witch, 10 episode terasa surprisingly sangat ringan dan menyenangkan untuk ditonton. Karakternya yang memorable, jalan cerita yang mudah diikuti dan pemilihan wardrobe yang tepat membuat seri ini binge-worthy. Also, shoutout to Ambrose, Sabrina's hot warlock cousin yang menambahkan poin plus hehehehe.
ADYTHIA UTAMA
Videographer
What:
Slave To The Grind (Documentary)
Description:
Saya termasuk hoki bisa nonton film dokumenter ini di Tangerang minggu lalu. "Slave To The Grind", film karya Doug Brown mengulas tumpas sejarah dan apa itu grindcore. Dari era "Napalm Death" hingga "Agoraphobic Nosebleed". Yang menarik dari film ini justru adalah porsi "Anal Cunt" yang cukup banyak, film ini nampaknya semacam klarifikasi terselubung untuk membersihkan nama Seth Putnam. Oh iya hal lain yang menarik adalah band "Deche-Charge" ada di film ini dan kemunculan nama band Yogyakarta, "To Die" sekitar 1-2 detik.
RANDY RAIS
Sutradara
What:
Trapcode Suite 15
Description:
Yep Red Giant Trapcode team did it again…awesomeness,
Lemme geekin out on 'dis one
Lompatan update terjauh dengan memasukan feature Physics Liquid. Lumayan jadi inget buang waktu hidup dari +-10 tahun lalu belajar Realflow, Thinking Particles, Pflow, sekarang membuat liquid particles beserta physics-nya wes ewes dewes voila!
gahhhhhh……(tau gini kan mending belajar ballet)
MAR GALO
Bamboo Twist
What:
Ragtime Music
Description:
Learning a bit more about this fascinating music. Originated in America, it predates jazz, comes from African-American roots, and is known for its syncopation. It's interesting because there's almost no pause in the music. It just keeps going for the whole duration. I like it but not sure if I'd listen to this all way without breaking into some form of ballroom dancing. 'The Entertainer' and 'Maple Leaf Rag' are the most famous piece of ragtime.