Art & Jakarta with Reza Afisina
Muhammad Hilmi (H) talks to Artist Reza Afisina (R).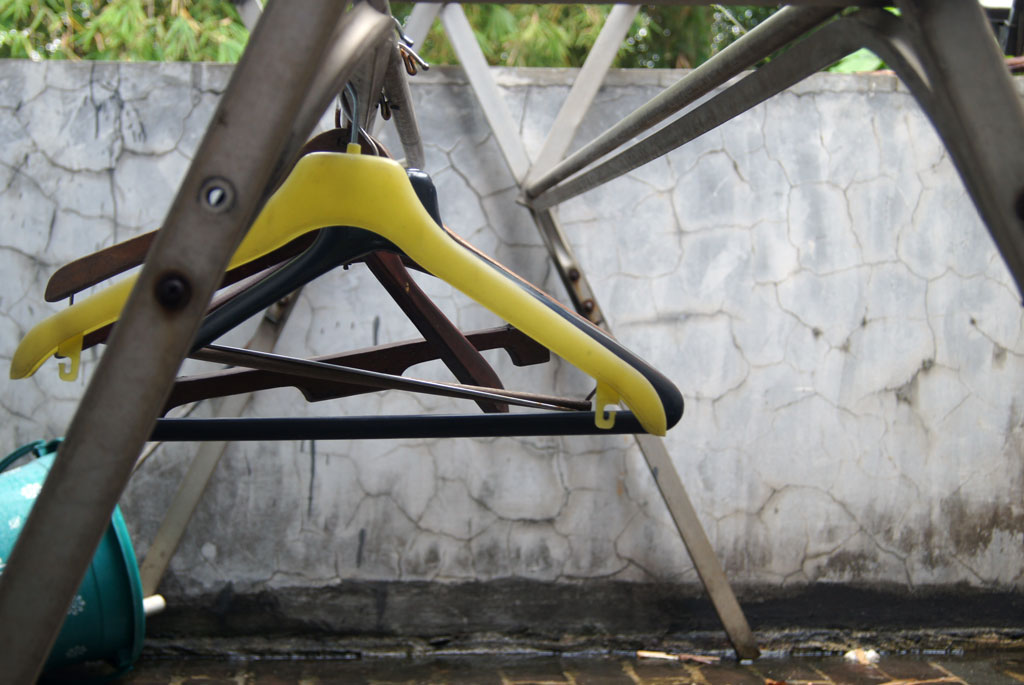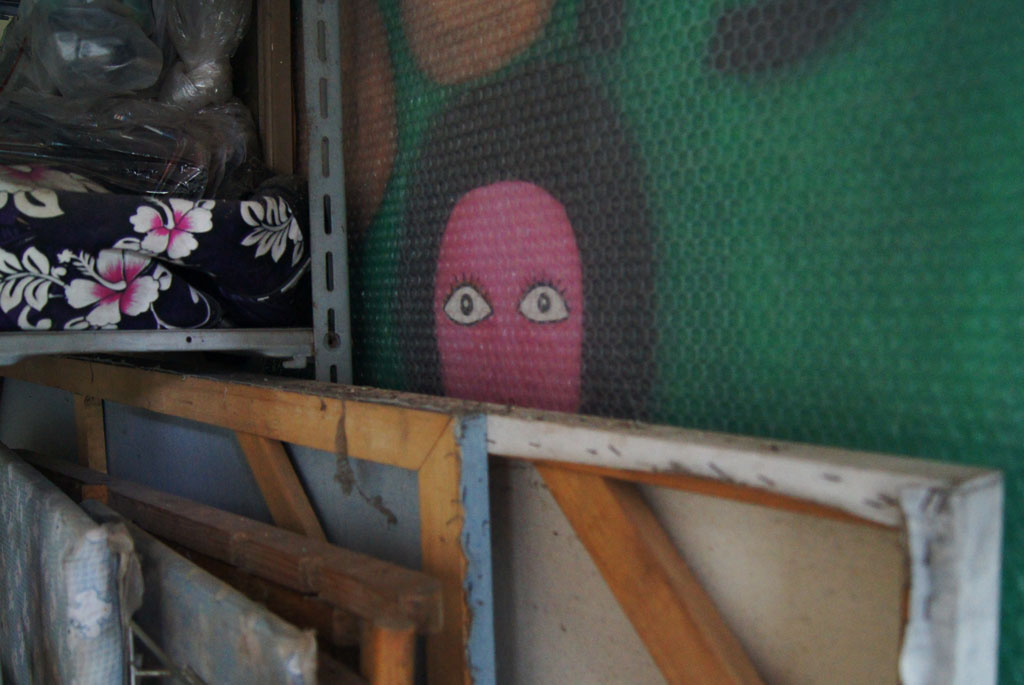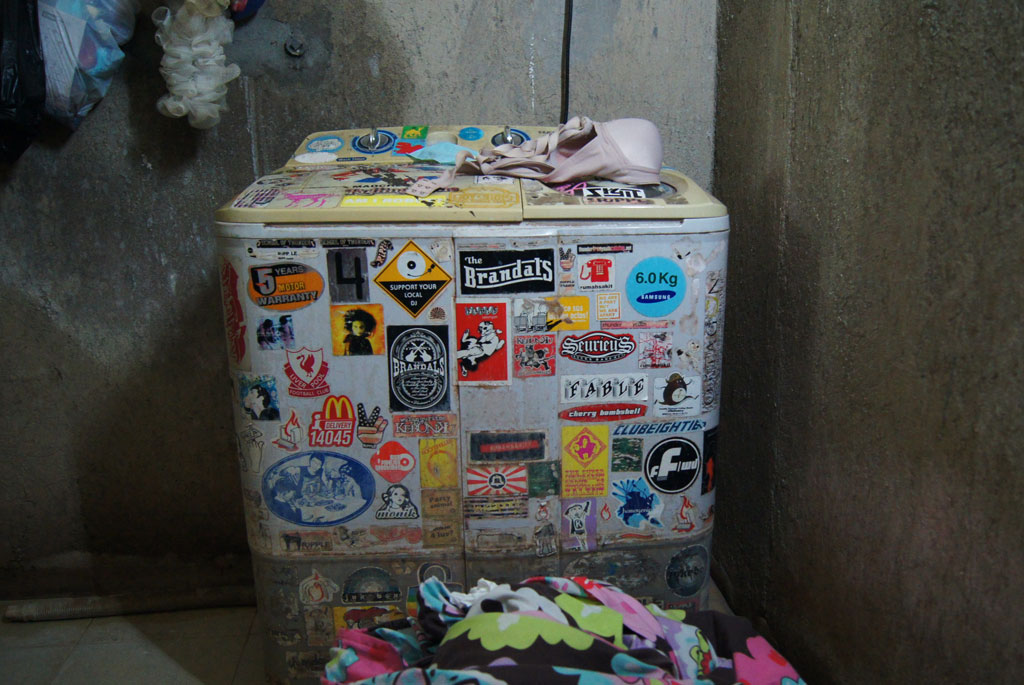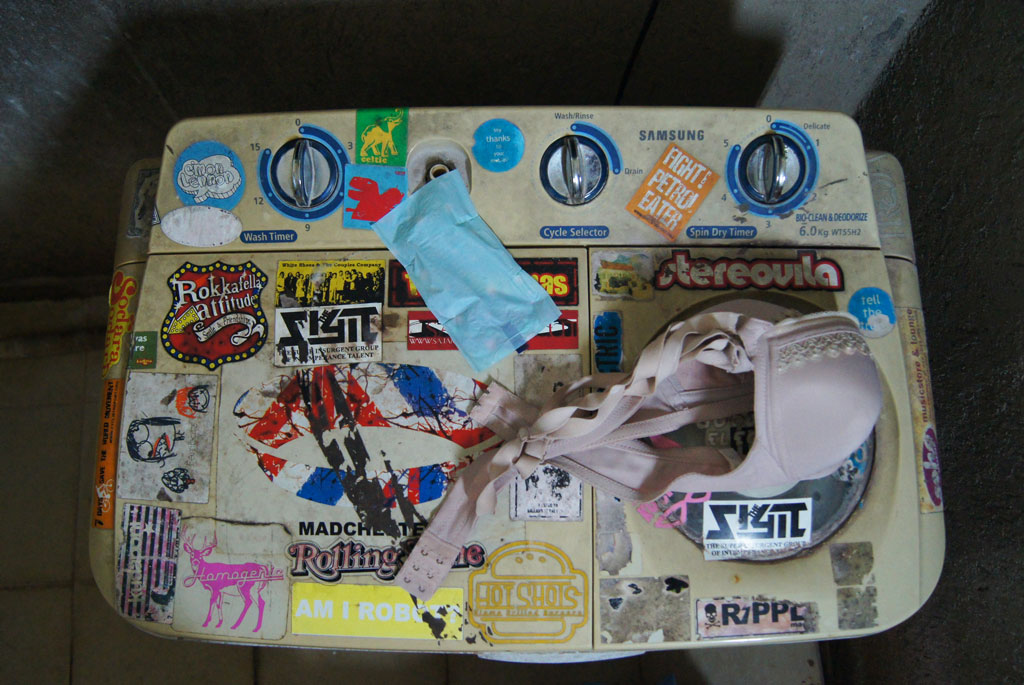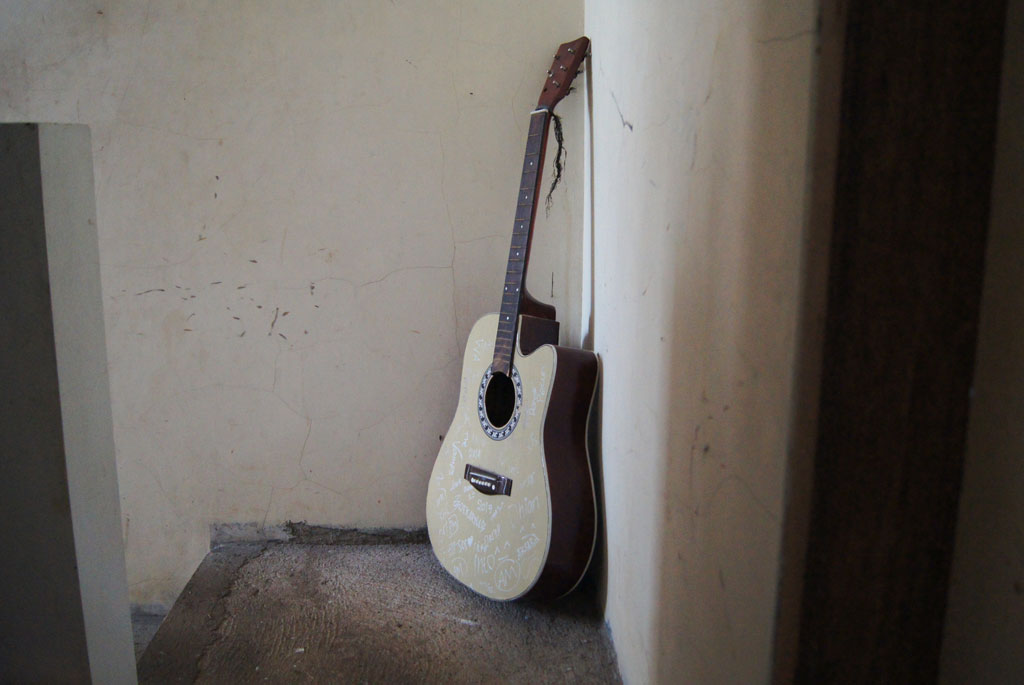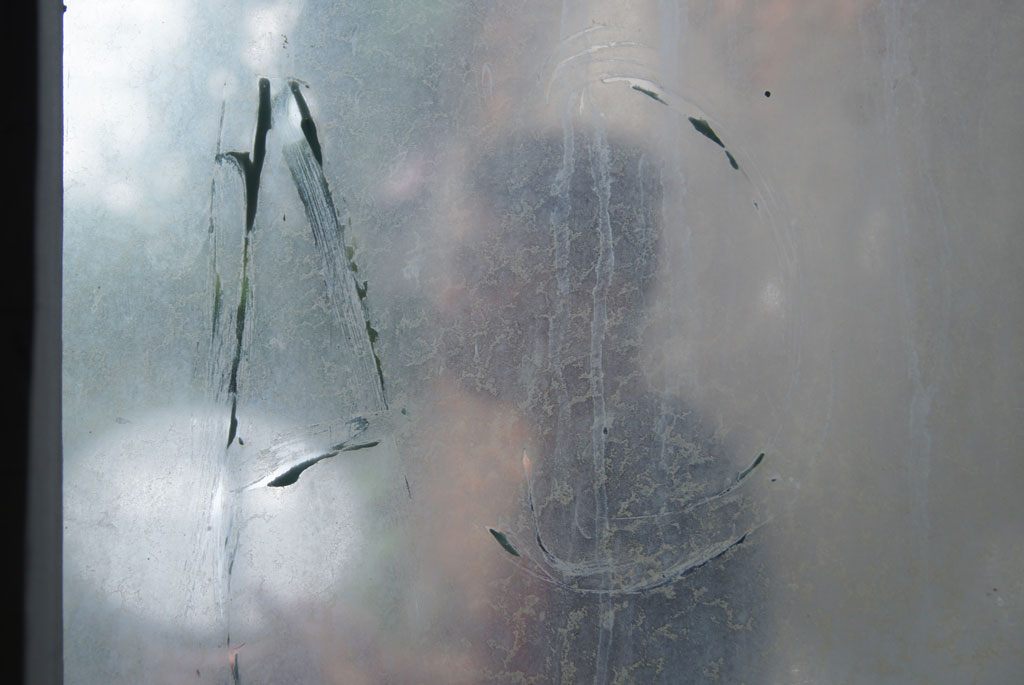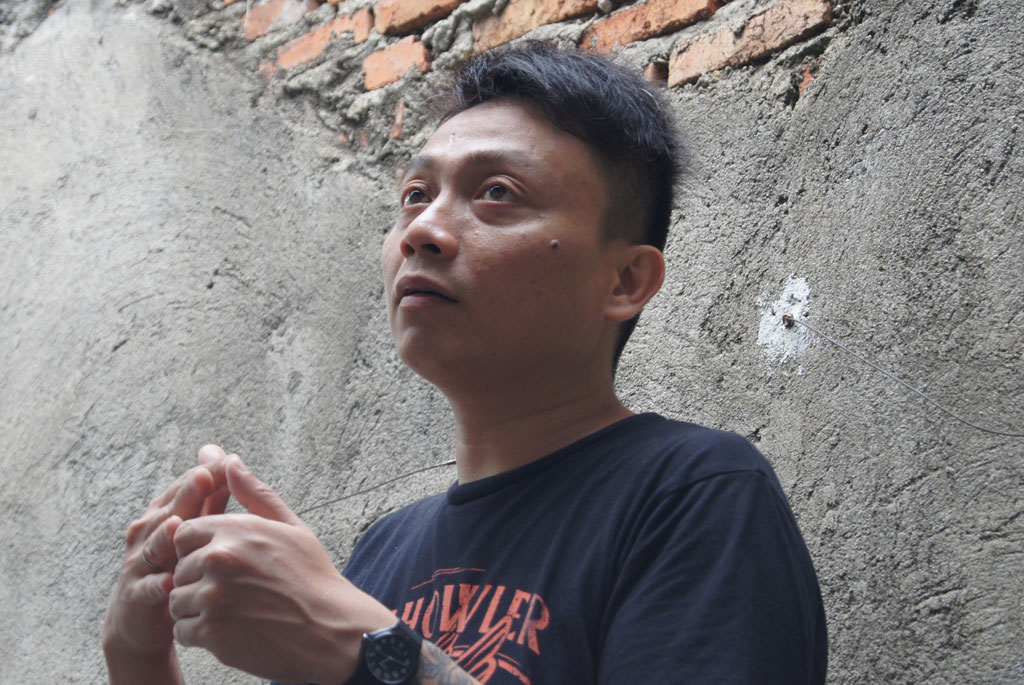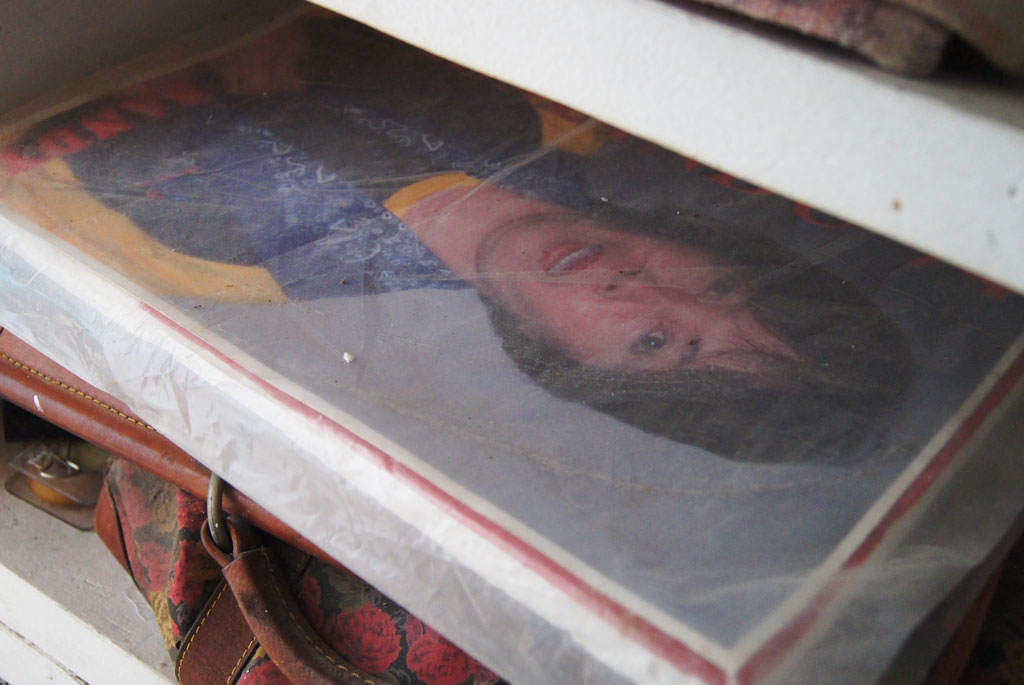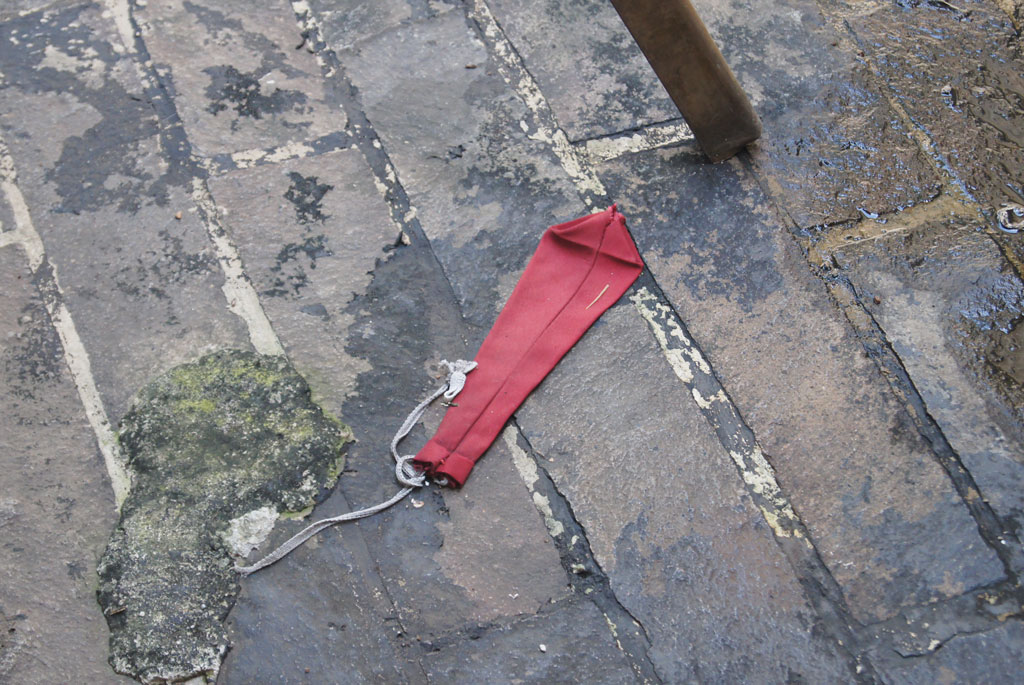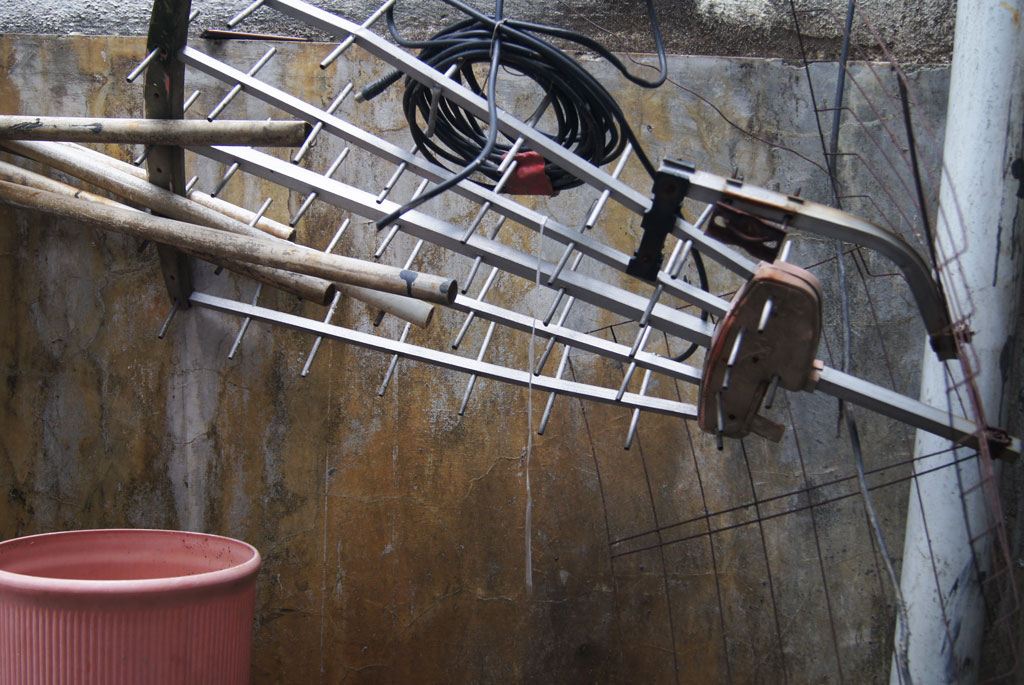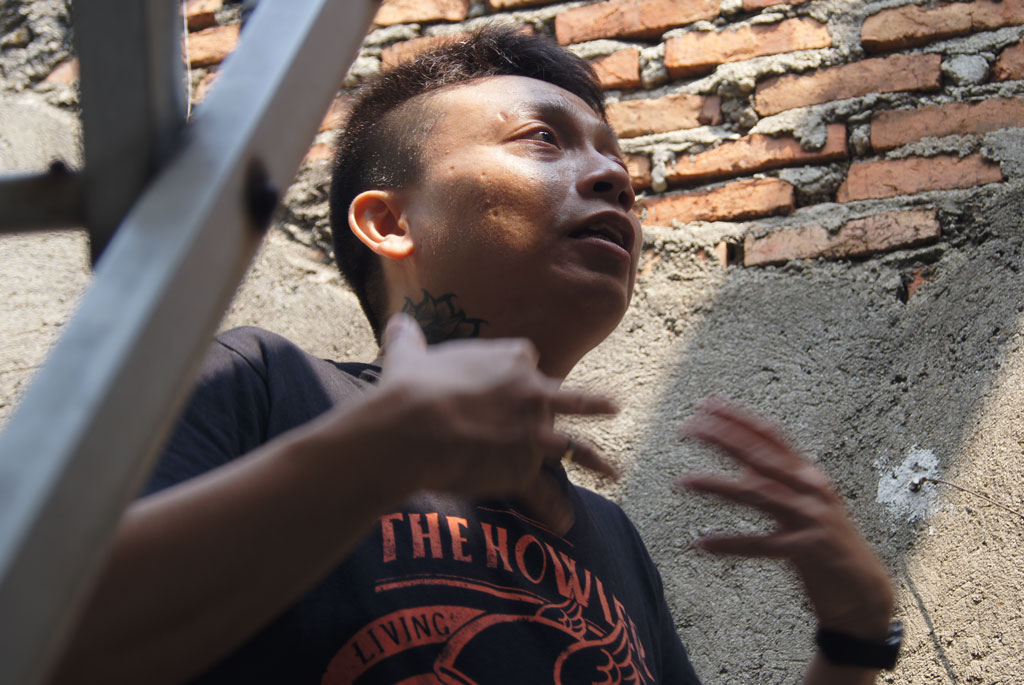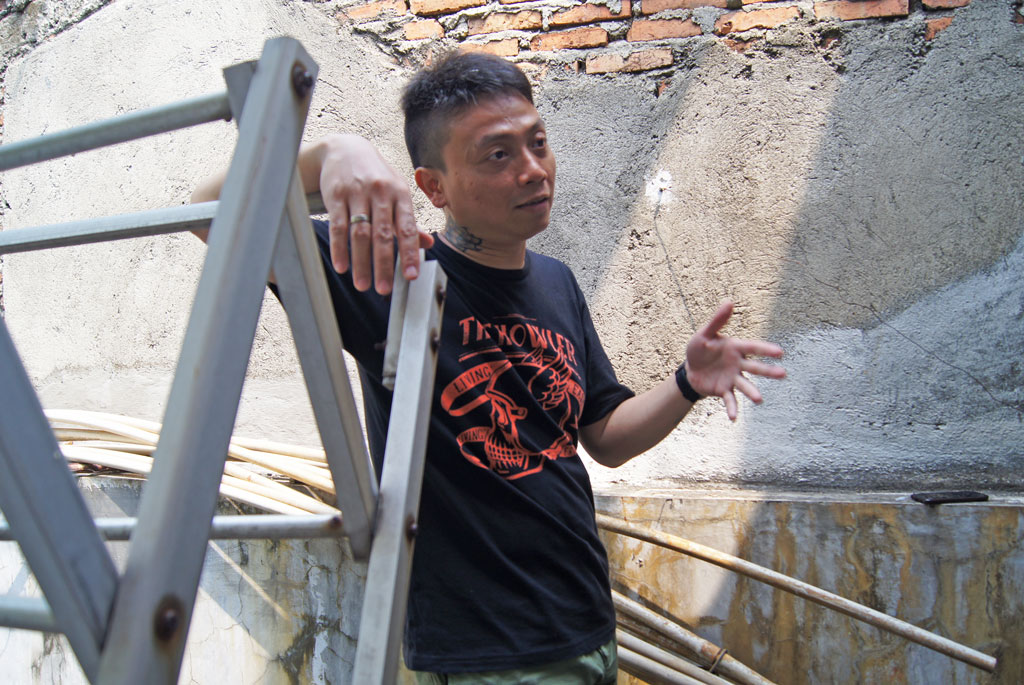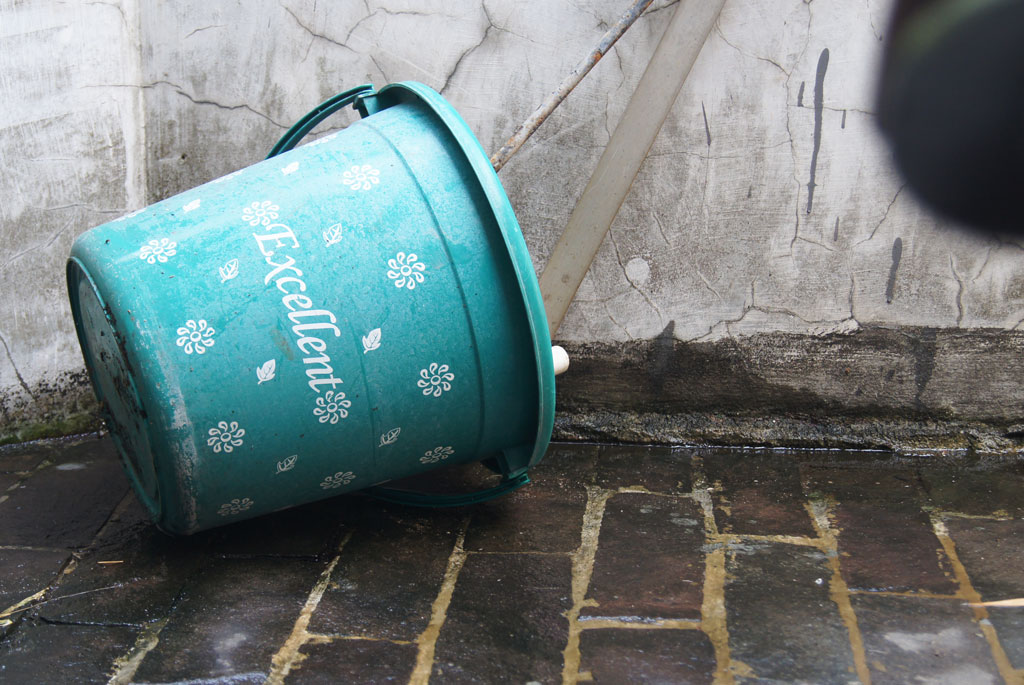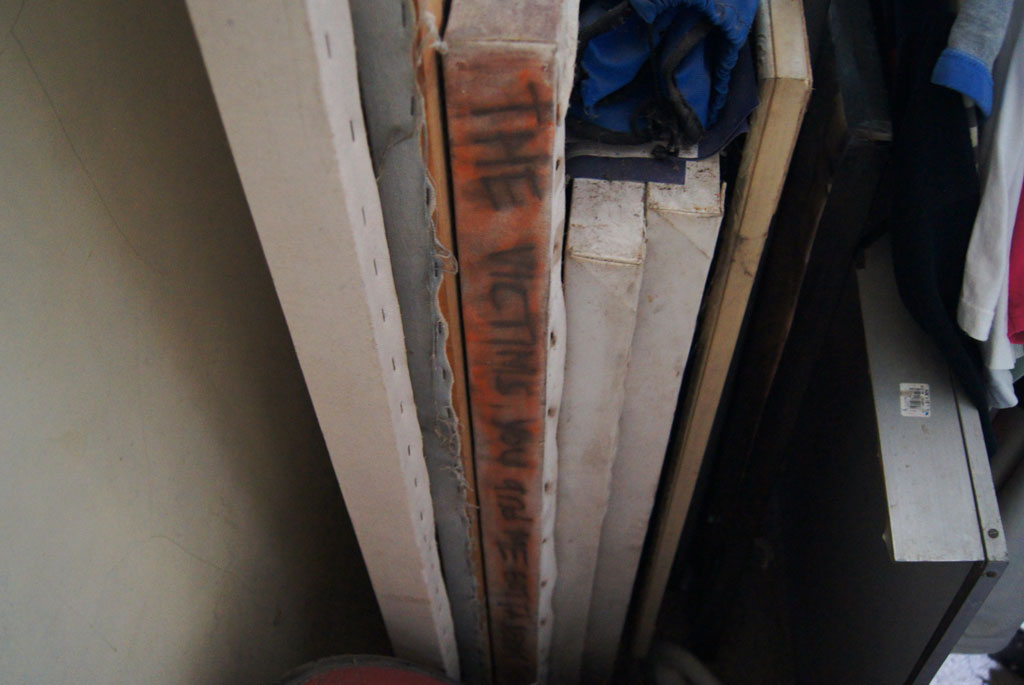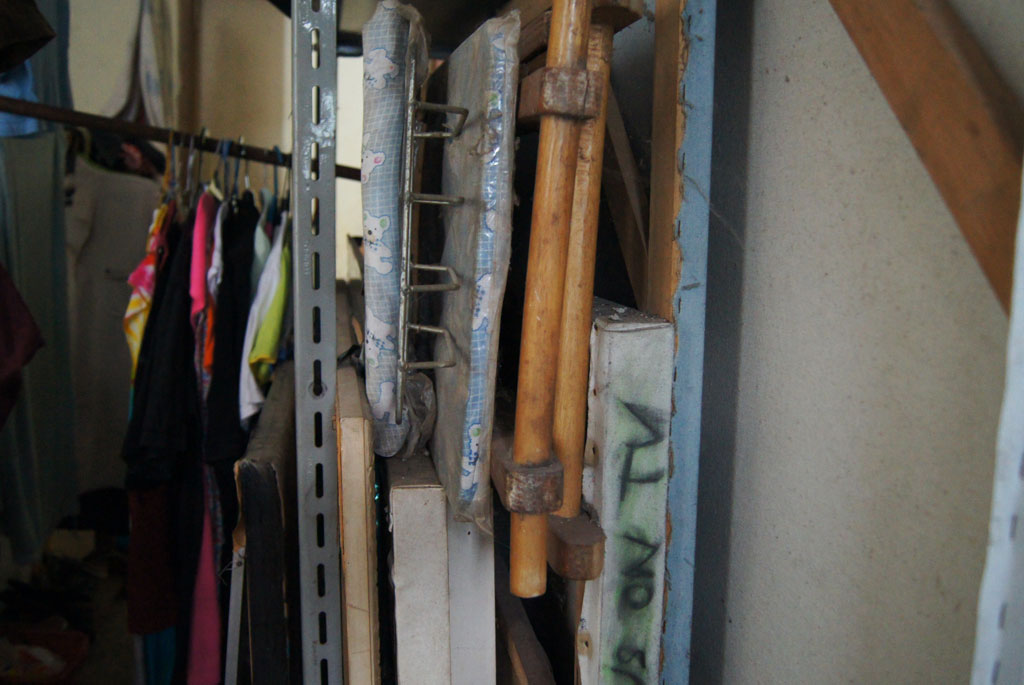 H
How did you decide to become an artist in the first place?
R
I'm from Bandung, and during the 90s there weren't many things happening, aside from hanging out with friends. When I moved to Jakarta around 93-94, I thought it would be nice for me to learn something that was not exact science. I tried to forget what I've learned in the past and was looking for a new experience, so when I was in Jakarta I started from scratch.
I went to school in Institut Kesenian Jakarta (Art Institute of Jakarta) and took cinematography. As I was in that campus environment I was exposed to the arts, because anything they did on campus had something to do with the arts, and even though I took cinematography I also did other things that had to do with the arts. As time went on, I made friends with people of all shape and character.
Cinematography in the 90s was still pretty analog as it was going through a transitional phase into digital. The question was how I could balance between my analog education and my friends in fine arts. I realized that my friends in fine arts heavily influenced the way I worked, more than my friends in cinema. I did have experience working in film – production, making soap operas, working in a production house – but in the process I realized that cinematography wasn't what I really wanted to do.
H
And so you changed majors?
R
I didn't switch schools or majors, I just decided to empower myself to lean more towards fine arts, and at the same time, then Ruang Rupa was found. I've hung out and organized events with Ade (Darmawan), (Indra) Ameng, Hafiz, etc before, but now that Ruang Rupa had created a platform/forum, it became more comfortable for me to concentrate on fine arts.
H
So transitioning between cinematography and fine arts wasn't a difficult one.
R
Right. The creative approach isn't too difficult, and the IKJ compound is pretty small, so to meet and work with people was not difficult. In the 90s, there weren't many exhibitions, and we weren't accustomed to go to museums other than cultural museums such as the National Museum. We had to look for references on our own, and it helped me get to know more people in fine arts.
H
Your work, "What…" was one that could be described as kick starting your career. Could you explain what it was about?
R
"What…" described my relationship with performance arts. In Jakarta, I noticed that the literature wasn't dominant, as in it was a medium that was not researched often. Meanwhile, in 1998-2000, a couple of my friends volunteered in the newly initiated Jakarta International Performance Art Festival (JIPAF).
Through the event we found the different shapes and formats of performance art. It was a medium that seemed interesting, so Henry Foundation, myself, and others wanted to know more about it, and volunteered. We ended up being involved in a performance because there were workshops there.
From that experience, performance art seemed like a competent medium and we wondered why we in Jakarta didn't know much about performance art, especially compared to our friends in Yogyakarta and Bandung. In Ruang Rupa we often 'spar' through discussions, and at some point we talked about performance art. During this time, Ruang Rupa often invited our friends from abroad – practitioners, artists, and professionals – to discuss their craft. That was the beginning of the many collaboration and art projects. I became interested in video art, which was relatively new to me. With the experimental material I had in mind and with the very limited references available back then, I tried to find out how I can use what I learned in cinematography, my interest in performance art, and the chosen medium: video. That is how I question the concept of performance art in "What…"
H
How did "What" become part of the Guggenheim Museum's collection?
R
Long before the work was part of the Guggenheim's collection, there were focuses on new media artists in Asia, or focuses on performance artists who use technology as a medium, and focuses on artists who use their bodies and combined it with technology. That was about the end of 2001, and then I did a showcase in Ruang Rupa. Then in 2003, they submitted "What…" to the first OK Video, which became a declaration of International Video Art Festival – it was under the Identity, Body, and Culture. Before that, in 2002, "What" was presented in the Academy Artist Network where they saw that there were developments in performance art and video arts. It started running, and was screened in many places. "What" was discussed, and then studied by a number of institution – this I really enjoyed, because now there were places that studied artworks, not a place to say whether the work is good or not, but to study it.
About 2010, OK Video declared "What…" as a landmark of Indonesian video art in the past decade. Shortly after that, It was discussed in a book by Centre de Pompidou, who worked with Singapore Art Museum about Video art, history, and so on. This was a proud moment for me because their research material date back to the 60s, and my work was included. Suddenly, a curator at Guggenheim asked for this work to be part of the Guggenheim's collection. By then "What…" was already 10-years old, and some asked why were they wanted it now. That's really none of my business, but I was happy that this work could be a contribution in the world of art… I don't want it to just be a monument. Now "What…" can be discussed in performance art classes, audio visual classes, in art history classes – this makes me happy because back when I was doing my studies it was tremendously difficult to get references.
H
What has the development of performance art been like since?
R
Truth be told, there is a variety of performance art in Indonesia and it is very active, especially since traditional art is so strong. The problem is that we are not integrated with each other, and there isn't a platform to unite the artists. In the end of the 90s, the seniors: Iwan Widjono, the late Agus Jolie, and others have created platforms, and the young artists have created platforms, but it is difficult to integrate.
Performance art is developing, but isn't seen because of a lack of databases and archiving.
H
So it seems more sporadic.
R
Yes, more organic. Abroad it is very organized, to the point where it seems like a monopoly by a group. For us, there is more variety.
Galeri Nasional has repeatedly created discussions regarding performance art in Indonesia. It is difficult to continue, though, because they don't want to just invite the same well-known names all the time, and then there are discussions about how not all parts of Indonesia are represented.
Referring back to your question, performance art in Indonesia is interesting. It is developing, it isn't integrated, and its rhythm fluctuates.
H
You said that there is a variety of performance art in Indonesia. Is this variety composed of individuals or perhaps by area?
R
It is more individual. Performance art is just like any other medium, it goes through a creative process. We did translate it from the western understanding, so the question of 'what is performance art?' appears often and frankly gives me a headache. I would rather it be by practice and sharing – I believe that is a better option than trying to articulate performance art based on an adaptation of a foreign definition – we must be careful when we do so, because not everyone has the same knowledge and understanding.
So what I mean by variety is based on individuals who developed the patterns of performance art in a variety of manners. Take those guys dancing in costumes on the side of the streets – if they know how to package it, what they are doing is a form of performance art strategy in a public space. We always define performance art based on fine arts. My own approach is more towards performance fine arts – because my creative process is that of fine arts, it's that simple. Others may be based on dance, theater, etc.
Abroad, performance art is usually a post-graduate study. They take performance art in the master's studies for a particular reason. I've been involved in several performance art events that presented it and made me wonder, saying 'wow, you can do this with it.' For example, people from science majors study performance art to understand space, movement, position.
So yeah, the variety of performance art is due to the individual. Sure, some areas have the tendencies to do it a certain way, but the approach is the same: it is a medium like someone who owns a canvas – some use oil paint, acrylic, watercolor.
H
The creative process of performance art is the same as any other medium.
R
Yes, I believe it should be that way, which is what I've found to be true. Not all fine art students can draw, they must have a creative intuition, and performance art should be one of the refuges for their talents.
H
I found that in performance art, many artists explore the realm of physical pain or fear/psychology. Is it that what the medium studies?
R
In the 1920s, the performance art movement for the most part leaned towards Dadaism. They believed that their body is theirs, and they can do anything they wanted with it, which meant that they pushed their limits. They drank so much that they started throwing up on stage; Marina Abramovic used a razor to cut a star onto her body. The body becomes the stage because the spectators will be focused on the person and what they will do. To hurt ones body, that is because the body can be managed and used. Up until the 60s the practice continued. Cutting one's body with razors, choking until one can hardly breathe – these methods use the body as a medium. It does change, for example, objects are used as an extension of one's body, or using objects as a symbol of another body.
H
Would you say that the audience are also part of the actual performance?
R
They can be, and some of performances are. The question asked by many performance artists and new media artists is whether or not they should create something that is interactive. That is why many performance arts are based on research, they ask artists to review what they are working on and then the performance artist will try to create processes that will formulate a performance. If they want the audience to be part of the performance, that is totally fine.
Performers such as Black Market Situationists are improvising. The improvisation includes them performing for 6 hours straight, which allows the audience to participate. This interaction is what I find to be missing here in Indonesia; the audience here tends to want to be entertained.
H
Could you tell us a bit about your work, "Letters to International Curators." Is it a form of critique towards the art world?
R
For me, it isn't about criticism. The curators for the 2009 Jakarta Biennale, Ade Darmawan and Agung Hujatnika Jenong, asked me if I could create a piece that combines performance art and new media. I didn't want to do video because I already had video art that was going to be exhibited. The context was the arena, what I knew was that Facebook is a platform where people can interact and communicate in this awkward online condition. I thought about recording my activities using this mass social media. During the same time I was often communicating with curators and the market. So I decided to offer art pieces to the curators, asked them for money and I would do what ever I want with the money. I narrowed the curators I contacted to people that I have met and talked to, even if it was only once. I would talk to them and say something like "hi, do you remember when we met here…" and then asked them for money. Some of them responded with "what do you need the money for, tell me what you are working on" or "why don't you do a residency here first."
The context was this: in 2009 the market was booming. Artists were trying their hardest to sell their work, what was important was that their art were being sold. For Jakarta artists it is very different. Over here, artists have to send proposals – it is as if artists are applying for jobs in galleries. It's strange, isn't it? As an artist, it is the galleries that should come to you. So I decided to use social media as the medium to communicate with the curators. I studied individual curator and used different approaches to talk to them.
H
Can we say that "Letters to International Curators" questions the position of performance artists in the era of art collectors?
R
Not really, I was focused on artists in general, specifically Jakarta artists and Indonesian artists who aren't as lucky as others. There is a hierarchical structure in the relationship between artists and curators. If you're in the know, Jakarta artists and curators casually say hi to each other – it isn't hierarchical, and perhaps that embarrasses some of the collectors.
In Jakarta, we do not need patrons. We need to create art that is good, you appreciate, and that is it. You can't say you subsidized our creative process, because you don't. Some of our friends in areas such as Yogyakarta need collectors as a patron so they can continue to work and at the same time become a loyal servant – we don't need that. Over here, we create art, and the next day we have to get back to work. So if there are snobbish collectors who want to be considered patrons in Jakarta, don't because you won't be successful doing so. The Jakarta artist's character is that they can do it themselves.
Galleries do not want to be close to us, we aren't close with the galleries. It is very different here. Places like Yogyakarta, there is an infrastructure where they produce with great creativity, and they have galleries and collectors – everything is working together. It isn't like that over here, so we end up creating a market of our own.
So "Letters to International Curators" is me confiding myself, my position as an artist, about artistry, institutions, galleries, collectors, etc in Jakarta. The fun part was that some of the curators attended and were surprised to see their private messages on display (laughs). Some of them were embarrassed because their messages were quite bold, and the curators were talking about each other and what they said.
H
Right now, art seem to have become more engaged with art than before. What do you the role of the art and the artist will be like in the future?
R
That is a topic that is actually being discussed pretty often right now – the social engagement of artists and art. Different artists have different individual characters, and the question that is asked is whether or not the artist has to face their social environment, must artists be that sensitive to their surroundings. The development has to do with funding. There are museums, which are funded by the public's tax money, and then the museum invite a superstar artist, but then the artist and his work is protested by the public who don't agree with the art. The question then gets turned on its head, the public has paid with their tax money, so why aren't they get to participate in deciding what will be exhibited. It rests a lot more on the institution.
Purely based on creative artistry, the artist's job is to create – that is it. My works are based on research, so I am interacting with daily narratives everyday, but of course it doesn't have to be that way for other artists. In many countries, institutions are funded by the public and by subsidized by their governments.
In the future, I believe that the public's role will be in managing an institution. Let's say Jakarta will create a modern art museum. Perhaps those who manage it will want to have a collection of Eko Nugroho art. That would be great, really. We, the Indonesian public, do not know what artists such as Eko Nugroho are creating now. We can see their work on Instagram, but we can't see them in real life, because we don't own any of their work. Museums and galleries are essentially alternative educational platforms. You see someone's work on a Taschen book, and then go to a museum to see the actual piece. We don't have that opportunity – some schools teach Asian fine arts and with it a bit of contemporary Indonesian art, but we can't see the actual artworks.
There is the Basuki Abdullah Museum, not everyone can get there, there is the National Museum, but we can't see most of the works. Most of the artworks are privately owned, and we can't just knock on their doors to see them. Abroad, the private owners happily lend their collection to museums, who takes care of them.
H
As somebody who is a senior figure in the Ruang Rupa collective, how do you see Ruang Rupa in the future and do you have any critique for it?
R
My critique for Ruang Rupa has been the same, and it is a question of how Ruang Rupa can socialize itself to not be seen, heard, or known as being exclusive. When Ruang Rupa started it gave the opportunity for artists such as myself to become public. Right now, many of the public feel excluded from Ruang Rupa, that only people who love the arts can be in Ruang Rupa, or if you haven't been to a Ruang Rupa event you aren't cool. That's my critique, how to keep Ruang Rupa from being the "center" by our friends.
Ruang Rupa has existed for 2015 because of the collectives around us that we work with and pushes us. Say there isn't Serrum, Forum Lenteng, and others, we would be doing the same thing over and over again. We influence each other and work together in creating new platforms.
That would be my critique, how to make Ruang Rupa not considered exclusive. You talked about senior figures, the people considered senior figure don't feel like they're senior figures. We wonder whether people have certain expectations from us because to us, it is just like before – we worry about whether or not we can pay the rent for the building and stuff like that. The level of seriousness is a bit different now, though, we are aware of that. The people involved now are more organized, more efficient, systematic, and have a sense of responsibility. Back then there were only 7 of us, things were disorganized, Ade Darmawan would suddenly be invited to Mexico City, Indra Ameng just began managing White Shoes and the Couples Company, Hafiz just started working with Forum Lenteng, the internet was still dial up (laughs), it was chaotic. As Ruang Rupa grew, people's perception began to be a bit different. We travelled to Sao Paolo Biennale and other parts of the world, and people say "wow, you guys get to travel the globe, " but it's work. We're not travelling for leisure, we are working.
That is the question, how do we keep ourselves from being seen as exclusive, and even if seen as exclusive, what is the definition of this exclusivity – would like to discuss this with others.
H
Are there any relatively new artists from Jakarta we should be looking for?
R
Jakarta is quite different from other art scenes in Indonesia as the scene isn't dictated by the market. In Yogyakarta, we can say that Eko Nugroho, Agus Suwage, Heri Dono, and others can be described as representative of their scene. In Jakarta, it almost changes every semester. There are individuals who consistently work on their craft then takes a break, when these individuals take a break somebody else will take their place – that is how Jakarta works and it is that fast. In Yogyakarta it isn't that way, there is a constant cycle that continues. In Jakarta it is difficult to predict.
Take a look at Indra Ameng or Oomleo, they are artists, but you can't predict when they will be doing art or not. Jakarta has a great art scene; there is something and somebody new every semester. It isn't clustered in Jakarta, so it is difficult for me to mention a specific individual.
In Jakarta, we need to have a strategy to integrate the many different artists. The media as well, how can media integrate the many artists and seasonal trends in Jakarta. If we take a closer look, aside from Ruang Rupa, there are many of our friends who aren't affiliated with Ruang Rupa that are doing great projects and are being invited abroad, but nobody is talking about them.
H
You have recently started working on different mediums. Can we say that this is the direction you are heading to?
R
For me personally, I have the need to try my hands in something new. I am enjoying learning how to sow. Why? I found that there are a variety of fabric and are created with a variety of techniques, so I wanted to try it. It's a new and interesting way to translate ideas.
H
Any upcoming projects?
R
I'll be involved in the 2015 OK Video, I'll be doing a Audio-Visual performance workshop as well. I will also be working at Sonsbeeck, Jakarta Bienalle, and Edwin gallery.
H
Thank you!
R
You're Welcome.