The Wisdom of Indonesian Cuisine with William Wongso
Muhammad Hilmi (H) talks to Indonesian Food Expert William Wongso (W).
by Ken Jenie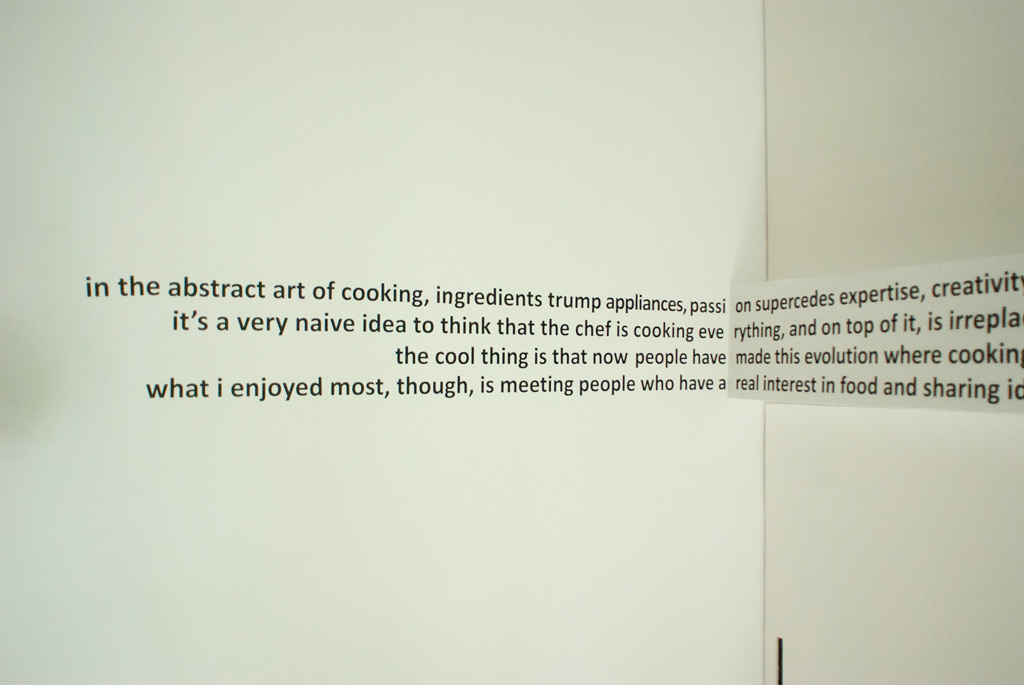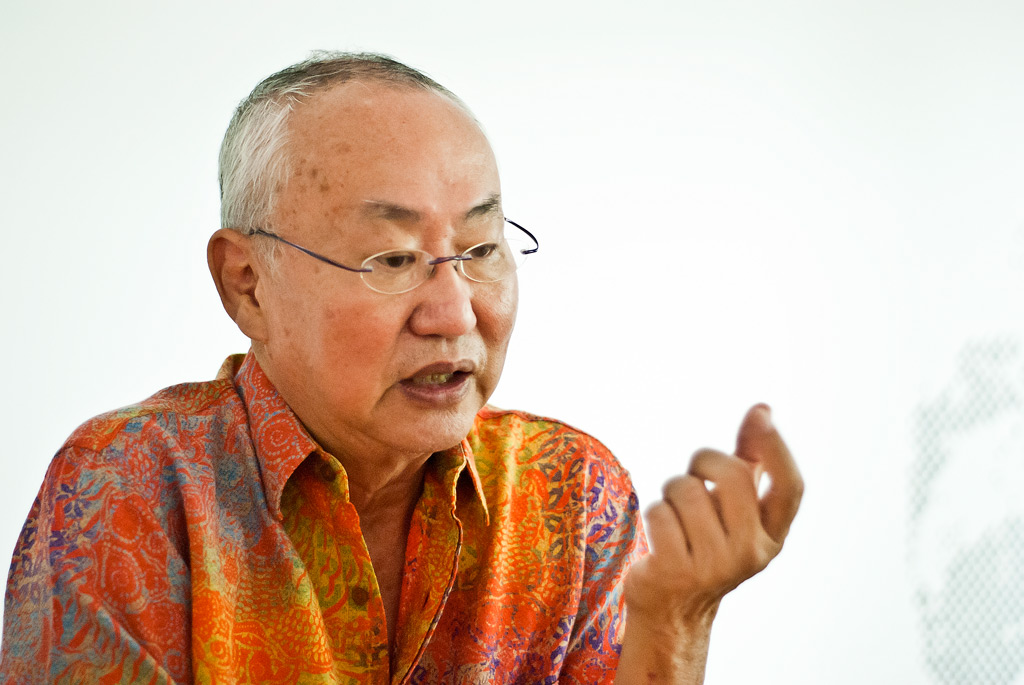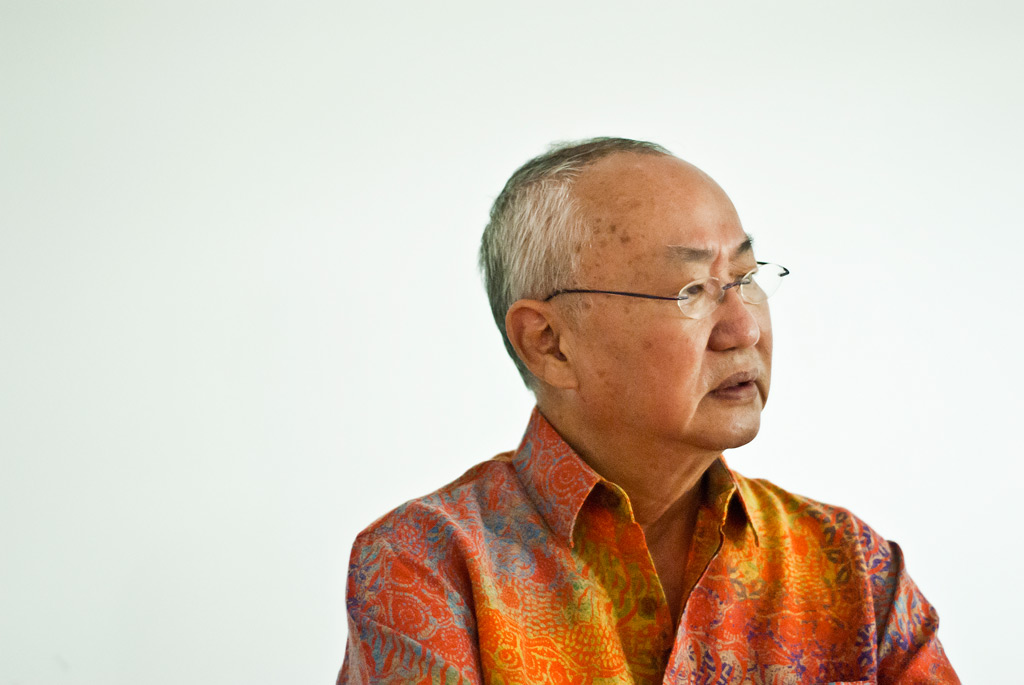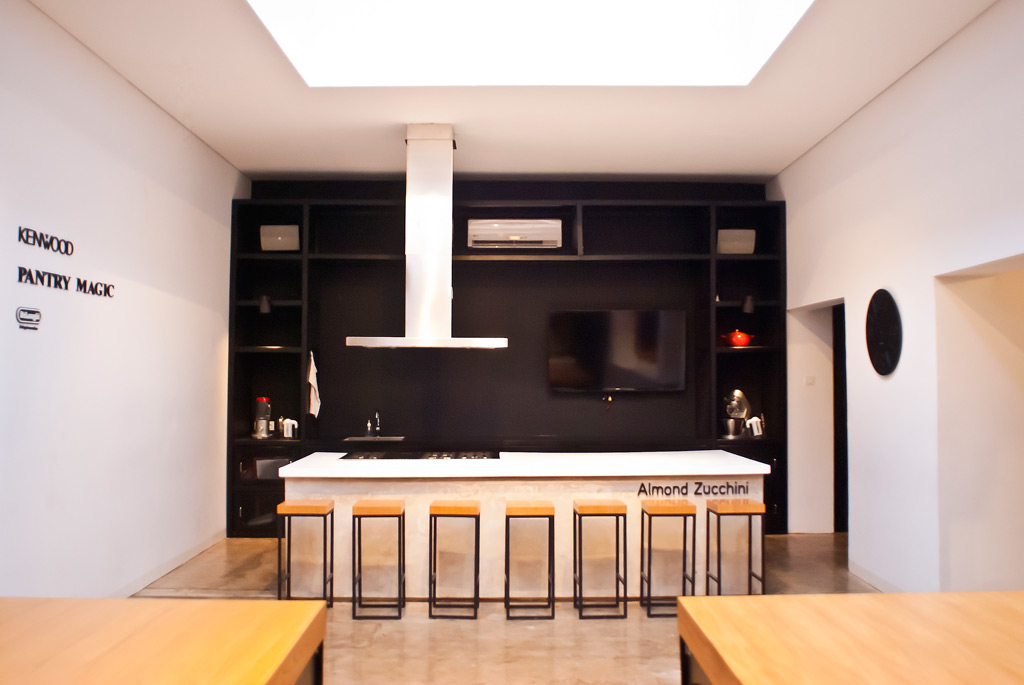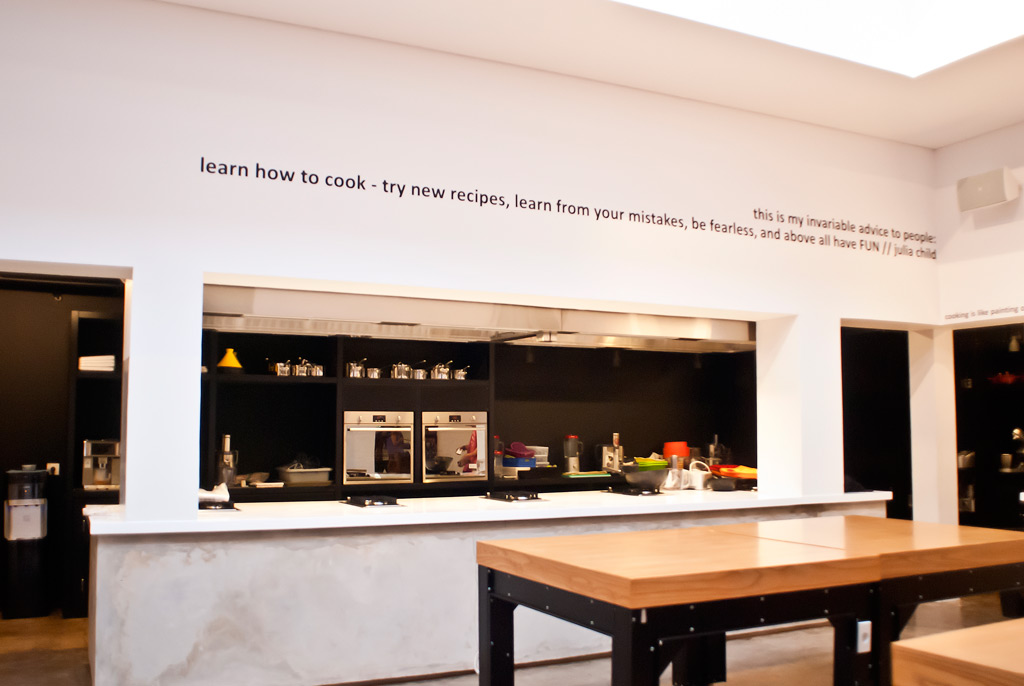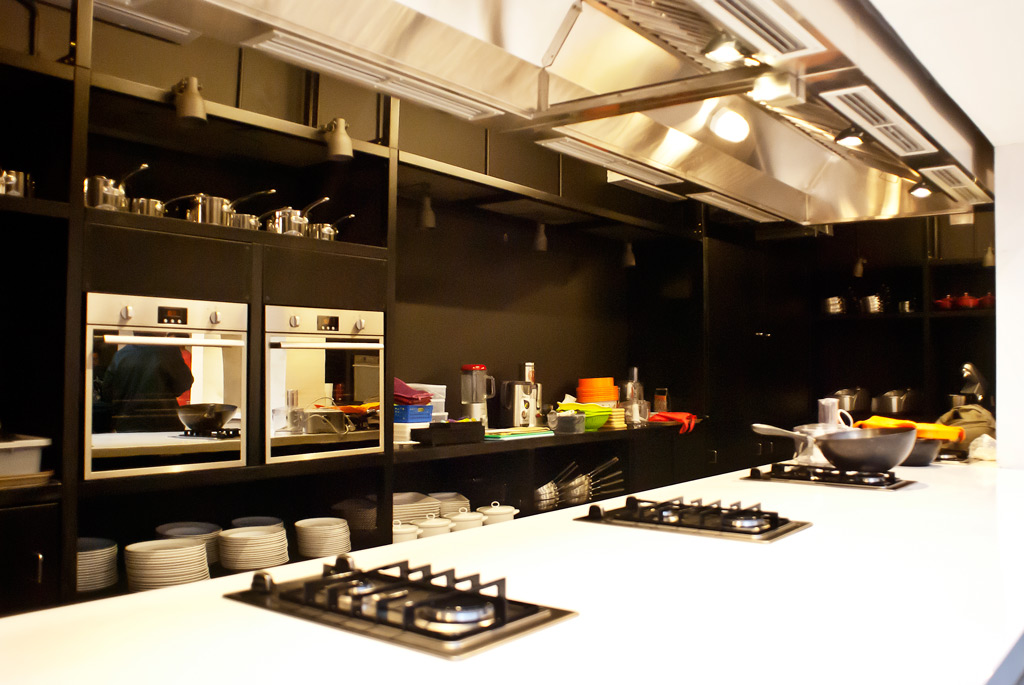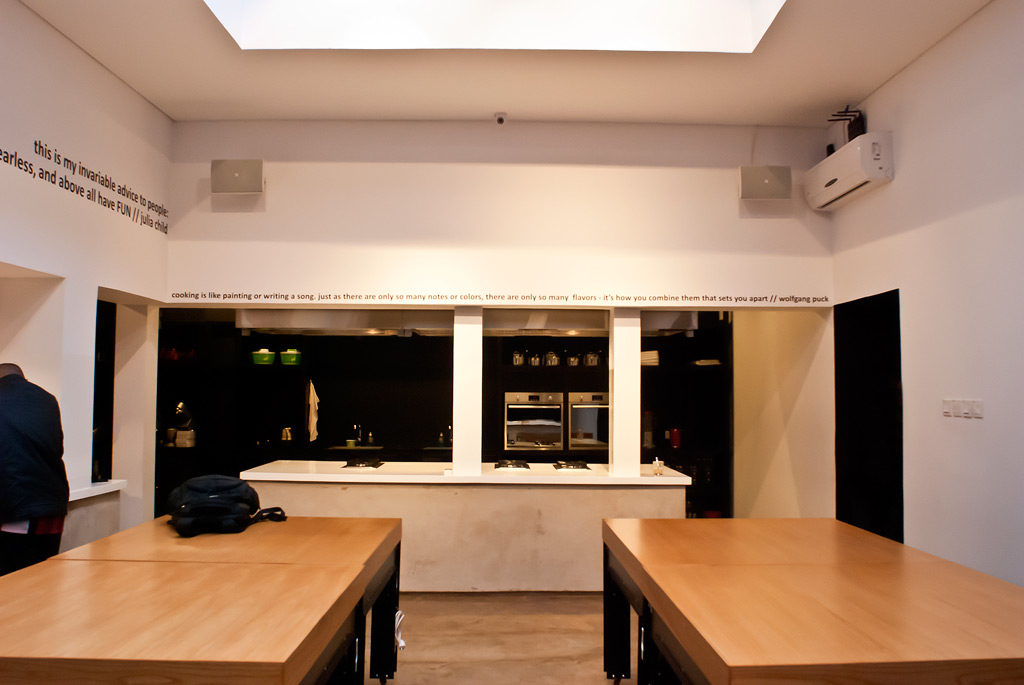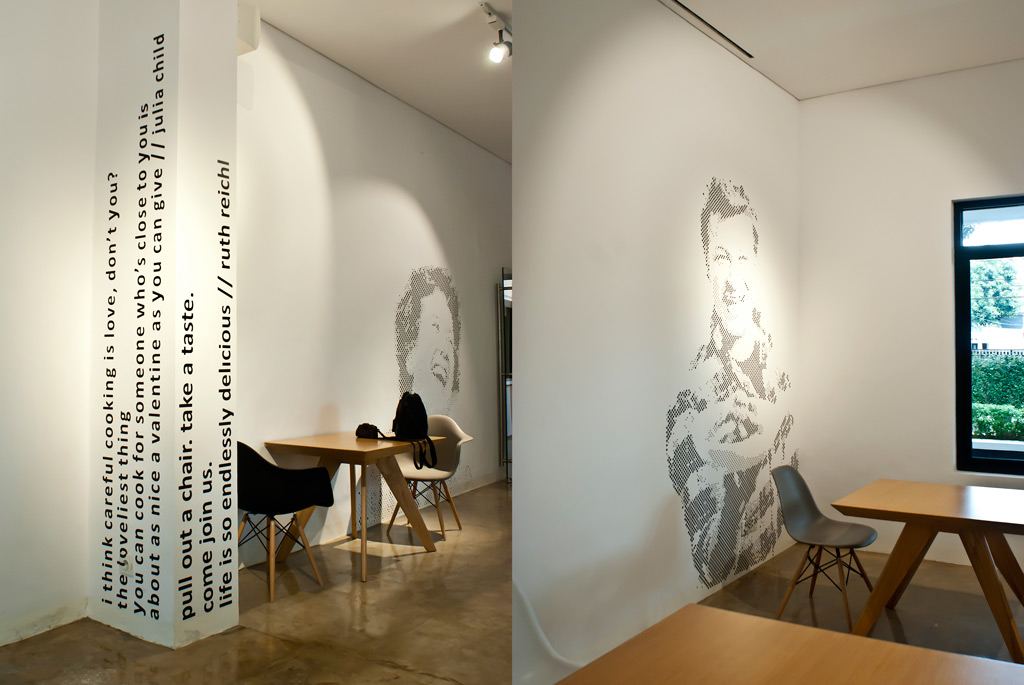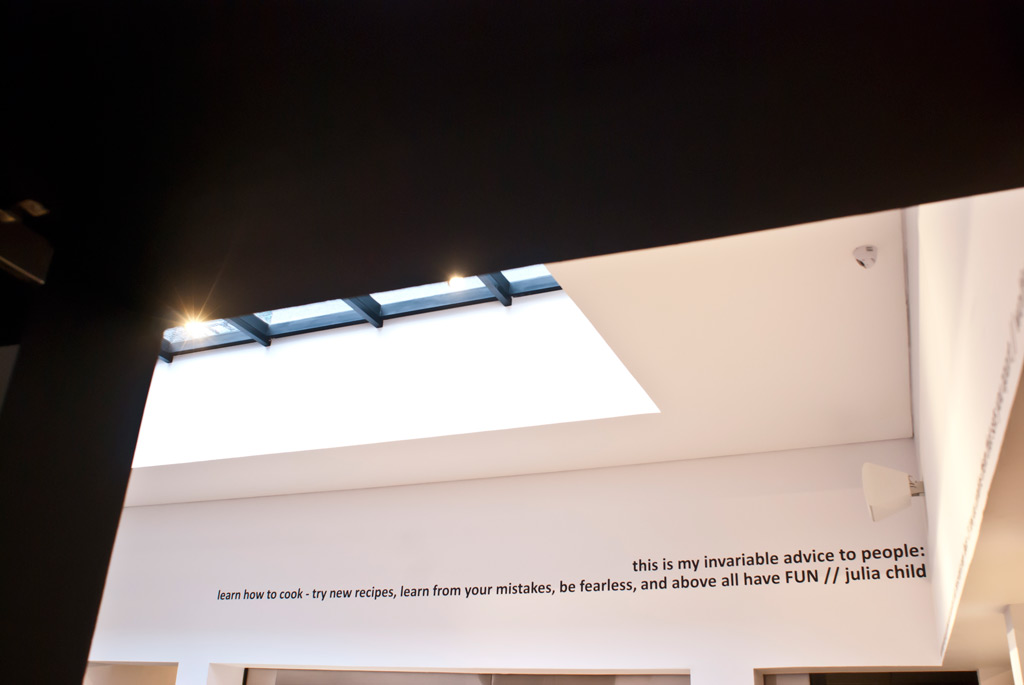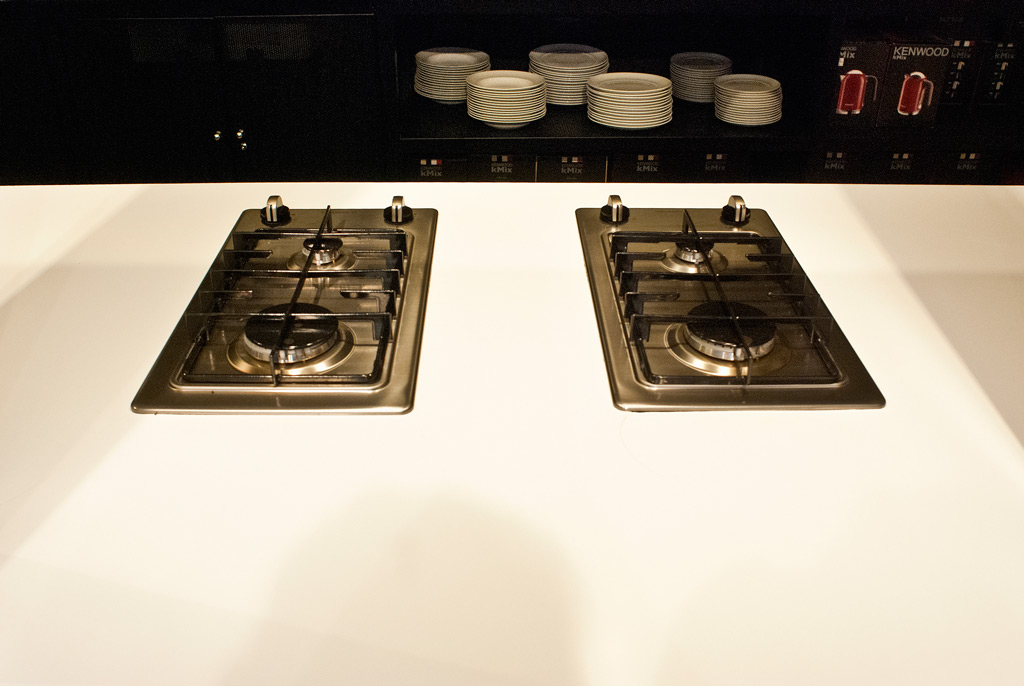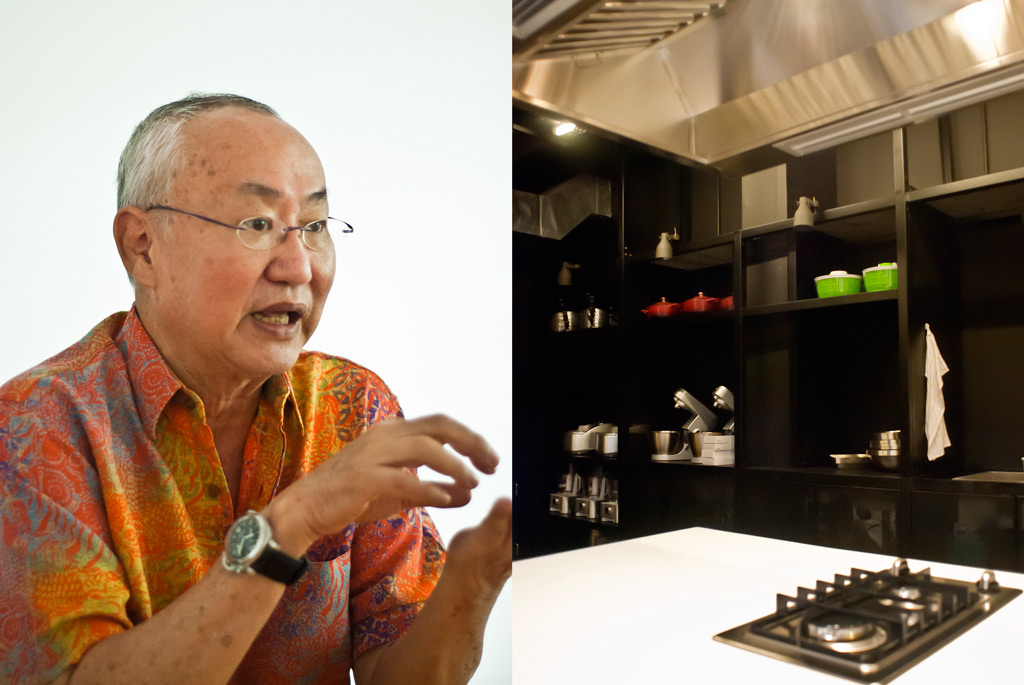 H
Can you tell us about how you first became interested in Indonesian food?
W
Well, I practically studied culinary from everywhere. Because we never really knew where to start to get to know about Indonesian food, we have the tendency to underestimate the value of our food. But, after having travelled across Europe, Asia, and America, I realized that countries such as Thailand and Vietnam already understand the value of their local foods, and with that realization their food industry grew. Unfortunately, our government still neglects the potential of Indonesian cuisine. We can see many Thai and Vietnamese restaurants in America and Europe, but it is really difficult to find Indonesian restaurants there. Whereas, it is so easy to find Indonesian cooks and chefs works on many restaurants in those countries. But again, many of them are specialized on international foods, not on Indonesian.
With that understanding, I started to learn about the origin and the wisdom of Indonesian cuisine. It is safe to say that Indonesia has the most diverse variety of local food – and that's really interesting for me.
H
How's the process of your understanding regarding the origin of Indonesian food across the nation?
W
Fortunately, I have been invited to many food conventions across Indonesia. I always took some time to visit native cooks, and also to visit the local market. Visiting local markets is really important for me because I see them as a living encyclopaedia of local cuisine.
H
What's the vision behind ACMI?
W
I wanted the younger generation of Indonesians to have the awareness of the importance of their local food. Not only by being able to cook the dishes, but also to understand the origin and the wisdom behind the cuisine. Also, I would like to see and promote the potential of Indonesian food on an international scale. Asian food already has its place on the international stage – Korea, Japan, Thailand Vietnam are already have their own signature menus worldwide. We have the potential to do that as well, but we have to promote of Indonesian food's taste in a right way.
We have to rebuild the system on the education of Indonesian culinary schools. Right now there are still no native cooks for those schools. In order to create some improvement I organized a training in Kudus, Central Java to learn the local cuisine from local cooks from 30 area across Indonesia. The main idea from that project is to give those students a chance to learn the basics of Indonesian cuisine from experts. And of course, those culinary schools have to reduce the portions of international food in their curriculum. The old curriculum has international food as the main concentration because the main goal of their education system is to make an easy way for their students to get a job after they finish the school. I think that program is no longer relevant because the current trend on the international industry of culinary is to have a new palate in the business. And Indonesia, with its origin and wisdom of their local food have the chance to fill that void.
H
In regards to the wisdom of local food, what do you think it is the main identity of Indonesian dishes?
W
The unique ingredients of Indonesian food is its signature. Every area have their own special ingredients – Batak food has andaliman as their special ingredient, Aceh has, Kemamah, etc. They also have their own methods of cooking such as using bamboo. This is what people in Indonesia's culinary industry should know and learn.
H
I suppose at moment foreign food is most popular here.
W
If you see the consumption of 250 million people, I think you will see that it is about 2 percent. The reason why they seem so popular is because they advertise. For example, kids in villages now prefer to bring packaged snacks because they saw it in an advertisement somewhere, but I believe that Indonesian people prefer Indonesian food in their everyday life.
H
Healthy food is currently an emerging trend…
W
In general, Indonesian food is healthy.
H
With the abundant use of coconut milk and entrails?
W
In America, they currently use palm oil in hospital. It isn't the food that is unhealthy, it is the people's eating habits. For example, one does not eat coconut milk, but then eats entrails – which are actually the ingredients with high cholesterol.
I still eat entrails such as Soto with Tripe, but not everyday. We have to understand how to develop a healthy eating habit. I've had people as me whether they can make rendang with soy milk – that isn't rendang. Coconut milk is an indispensible ingredient in making rendang. If people want to replace coconut milk with soymilk or whatever, that's fine, but know that alternative it isn't authentic.
H
So if one say that Indonesian food isn't healthy, it isn't true?
W
It isn't true, all of the ingredients are healthy, all of them fresh. If you keep eating fatty meat, intestines, or tripe, then of course you will be unhealthy.
H
What are your personal criterias for good food?
W
I cannot say. If someone asked me about Acehnese food, not having grown up in Aceh and eaten Acehnese food – I can't say. I cannot say whether something is good or not if I didn't grow up eating it, it isn't part of my culture and I do not have the right to do so. I may say that I do not prefer it, but to judge: no.
I can only say whether or not something is good based on comparison. Let's say you have 5 chefs make 5 pempek, I will choose my favorite. I base my judgement on quality, which includes authenticity, texture, the ingredients, etc – that's what I will us to judge.
H
What are you trying to achieve with this institution, Almond Zuchinni?
W
With Almond Zuchinni, we would like to create a program where we bring expert chefs that make authentic food here every weekend so people can taste their food. This will allow people to taste authentic food made by experts, and if they want to, learn how to make the food here as well. We hope with our programs we can slowly grow awareness of the Indonesian food's uniqueness.
Hopefully we will have many of these and programs in the future.
H
You have travelled all over Indonesia. Has there been dishes that surprised you, that tasted very unique?
W
There are many. For example, there is a dish in Luwu (South Sulawesi) called Lawa, which is raw fish. In Sumatra there is a dish called Arsik, which has a sensational number of flavors in one dish. In Bangka there is a dish called luwap lawang, a dish made of mushrooms whose spores only grow when there is rain and lightning, so getting the ingredient is a rarity. In Kalimantan there are sour eggplants. There are so many unique food made by local ingredients that we (in the big cities) have never tasted.
H
What projects are you working on in the future?
W
I have a book that I have been working on for a while and I hope to present it next year at the Frankfurt Book Fair, it is titled "The Flavors of Indonesia." Right now I am fostering young chefs to understand Indonesian cuisine and hopefully represent our country in various international events. I work as a consultant for popular Indonesian dishes, and am working with SMK which will hopefully be a success.
I hope that with the current Jokowi administration Indonesian food with good quality will be a priority for all formal events.
—