Manjunath Mural Talks About the Michelin Star and Changing Perceptions of Indian Cuisine
We met with Manjunath Mural, the first recipient of the Michelin star for Indian cuisine in Southeast Asia during Jakarta Culinary Feastival to talk about changing the perception towards Indian cuisine.
Words by Ghina Sabrina
As the first recipient of the Michelin star for Indian cuisine in Southeast Asia, being a chef was not Manjunath Mural's first career goal. Coming from a family of doctors, it would be natural to assume that he would become one, but after undergoing training during college whilst studying hotel management, and seeing how well-respected the culinary industry is, he had finally decided that being a chef is the path for him. Now, he holds the position of Executive Chef for the Singaporean restaurant "Song of India", and had first earned the prestigious Michelin star on 2016. Three years later, he had led the establishment to be awarded a Michelin star for three consecutive years. During his visit for Jakarta Culinary Feastival, we met with chef Manjunath Mural to talk about the development of Indian cuisine, how the Michelin star has affected him as well as his ways of incorporating modern elements in Indian cuisine.
How did you finally choose this path as a Chef?
It's a very interesting question. I'll start off by saying that my whole family are doctors – my father, brother, sister, my mother used to be a doctor. So, it's a long journey because it's not easy for me when I was young because in Indian culture if your father is a doctor, then your children should be a doctor too. But first thing, I was not such a clever boy and my mom supported me to do something different.
I started with studying Hotel Management for 3 years, but I actually never wanted to become a chef, I wanted to become a room service manager. During my first to second year, I was thinking to become a room service manager. Back then, I used to think that a job with a nice blazer and a tie is a very good job, so that was my perception. But things changed when I did my industry training, I was given 3 months in different departments, and in the last 3 months I was put in the kitchen. I was very lucky to work in a Thai restaurant. There used to be lady chefs, we used to call them "Mama", so at that time we had 4 trainings. At that time, we never had the Kara coconut cream, so they used to give us the coconut and we need to do the grating – and that used to be our job. The way they used to respect me, and all the trainees, she asked us "what do the 4 of you want to have? Because all of you worked very hard."
So, they started respecting us by giving us the small jobs, but I was amazed with one thing that the general managers of the hotel and restaurant, they used to come and greet us in the morning with respect. Going back to college, I thought that this is a very respected job. And on the third year, my roommate pushed me to participate in a chef competition in college, I participated, and the result was that I stood second. I think that is the point, both the training and this, I thought that yes, this is a good thing that I can get it right as a chef. After that, I worked continuously and that is the way my journey started and that's the point where I become a chef.
Was there a particular dish that brought you to become a chef?
I think I will never forget my first dish in my life. I was a trainee chef and you're always excited to do something new, I think the first dish I've ever cooked in my life was chicken – chicken tandoori. Actually it didn't come so fantastic, but still, I always remember that it was my first dish which I cooked in the kitchen as a management trainee.
Let's not think, "are we able to get a Michelin next year?" Let's just work and make sure we don't do mistakes.
Has getting a Michelin Star affected your perspective as a chef?
No, I think it has absolutely really helped me. On the next stage, the Michelin has made me a better chef. I guess now I don't compromise on anything, and one thing I always share with myself and my team, let's not do things wrong, let's always do things correctly, so we're not going to have a tough time. So that's what I try to put in my team's mind and it's really working well. I don't take Michelin as a pressure, first thing, I really enjoy what I do and of course, I've given a lot of freedom to my team and I believe in one thing which is giving them a lot of freedom to express themselves. And they really enjoy it. I always feel that when you put pressure on your team, they'll feel it.
I always share one thing, the appreciation that we get when we make whatever good food as a Michelin restaurant, it goes to my staff, but I always tell them, whatever the complaints are mine. So be relaxed, enjoy yourself. Let's not think, "are we able to get a Michelin next year?" Let's just work and make sure we don't do mistakes. Also, I do a lot of changes to motivate myself – such as changing dishes and bringing some new things to the restaurant.
Consistency is also the prime factor, important aspect of Michelin. That's why I got one system I called as 'standard recipes' which are consistent, such as the recipes for our sauces, naans, and kebabs. Our base is very strong. I'm working harder to make them more perfect, although it's very difficult to become a perfectionist. I think putting a system in place for recipes, it has really helped us.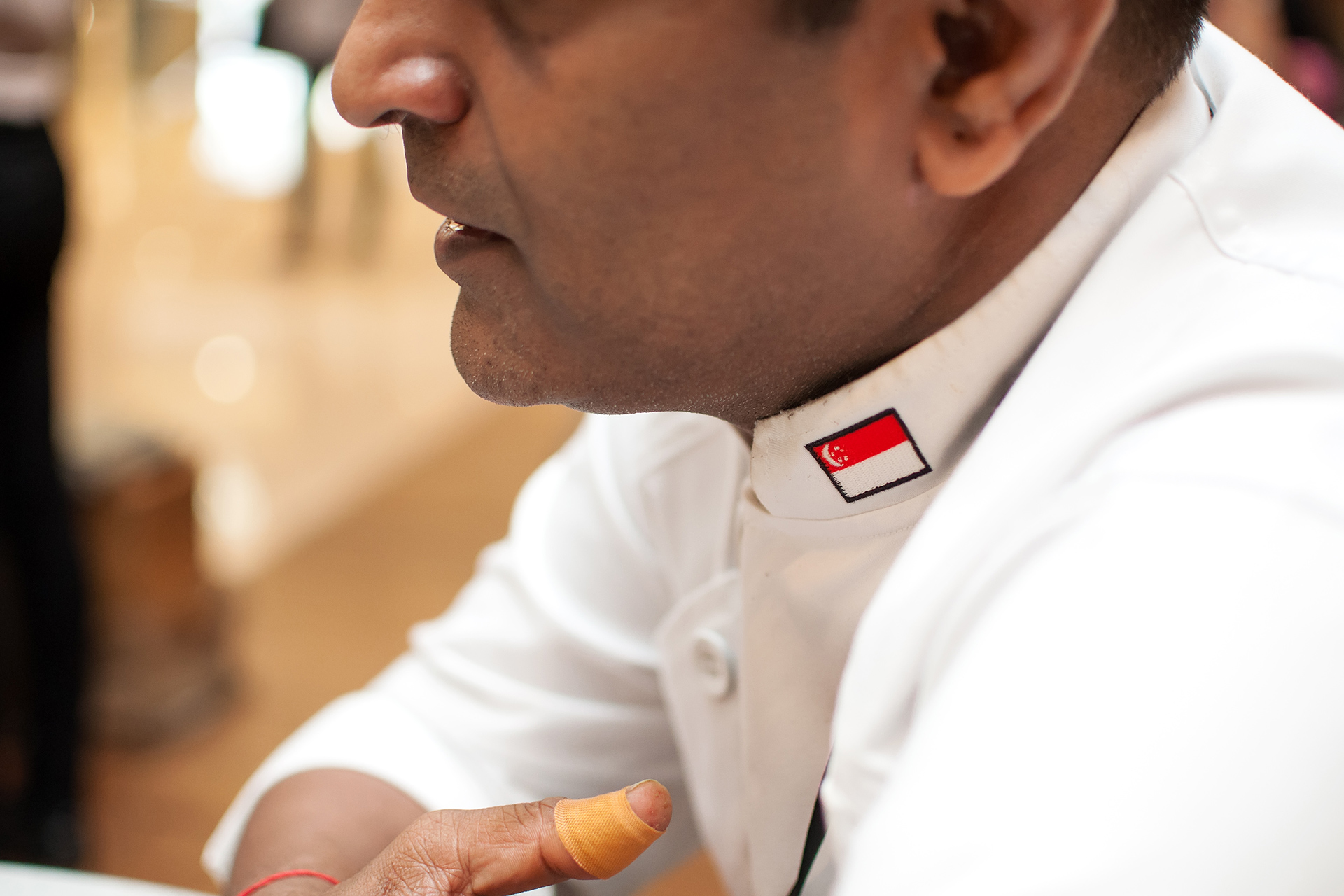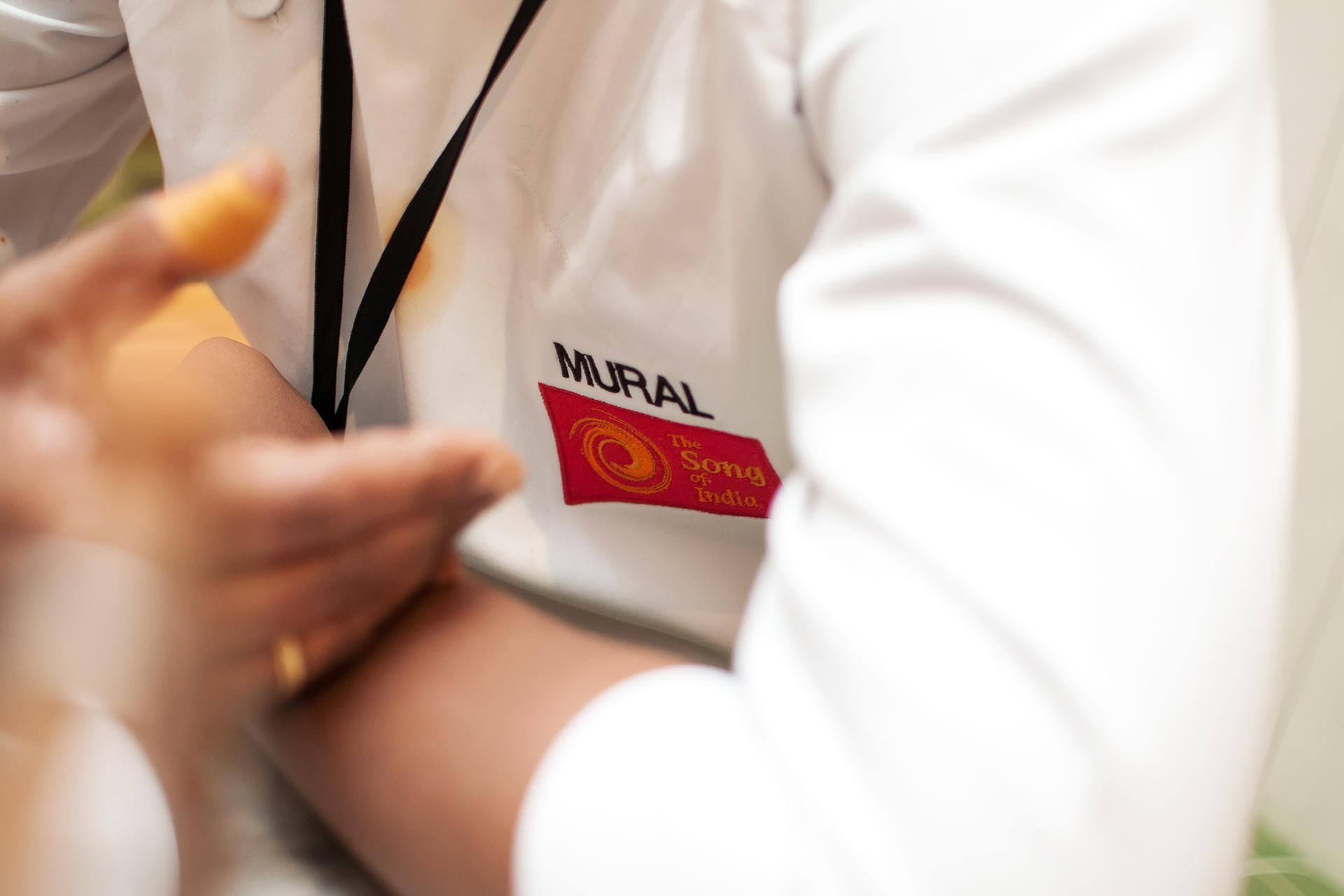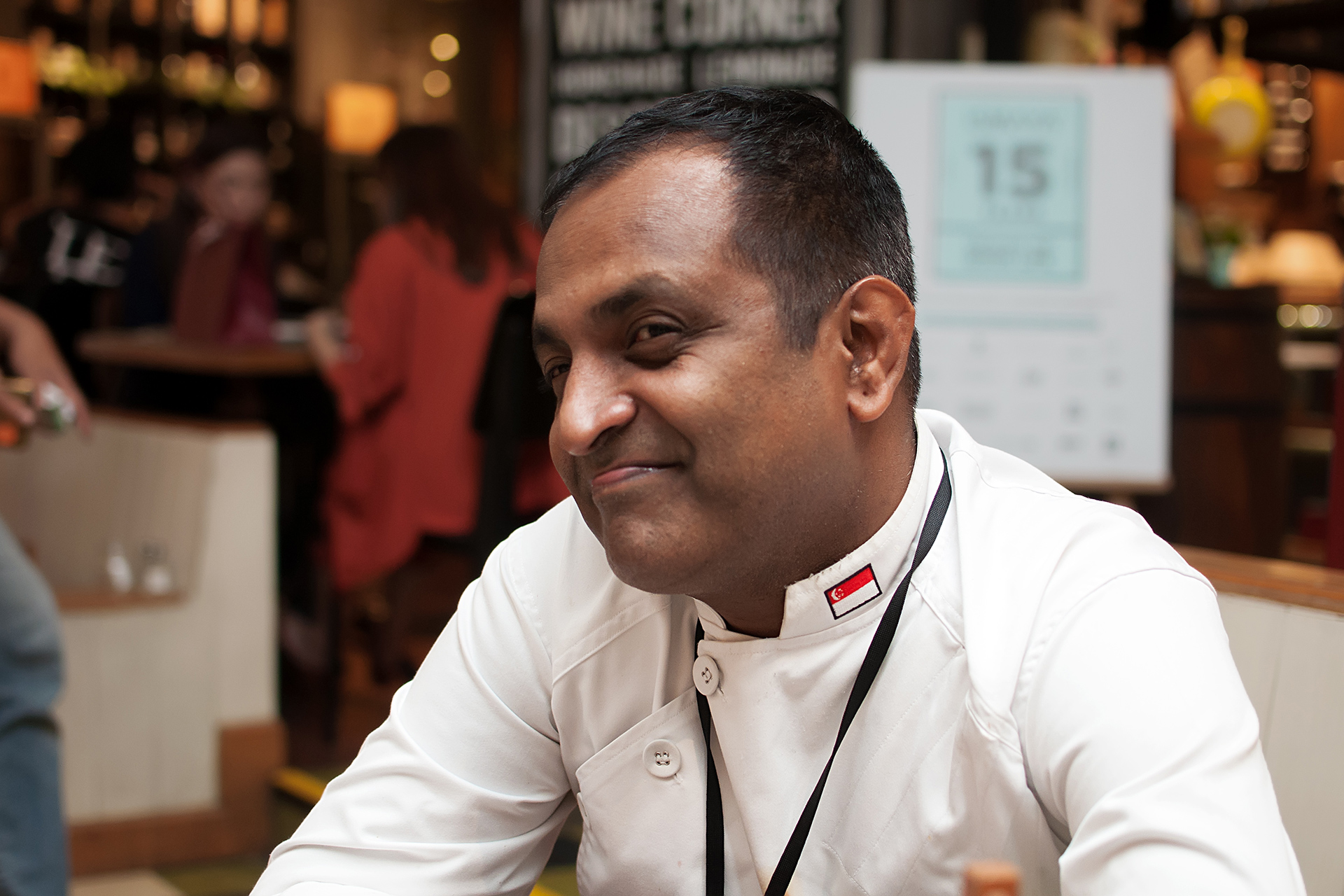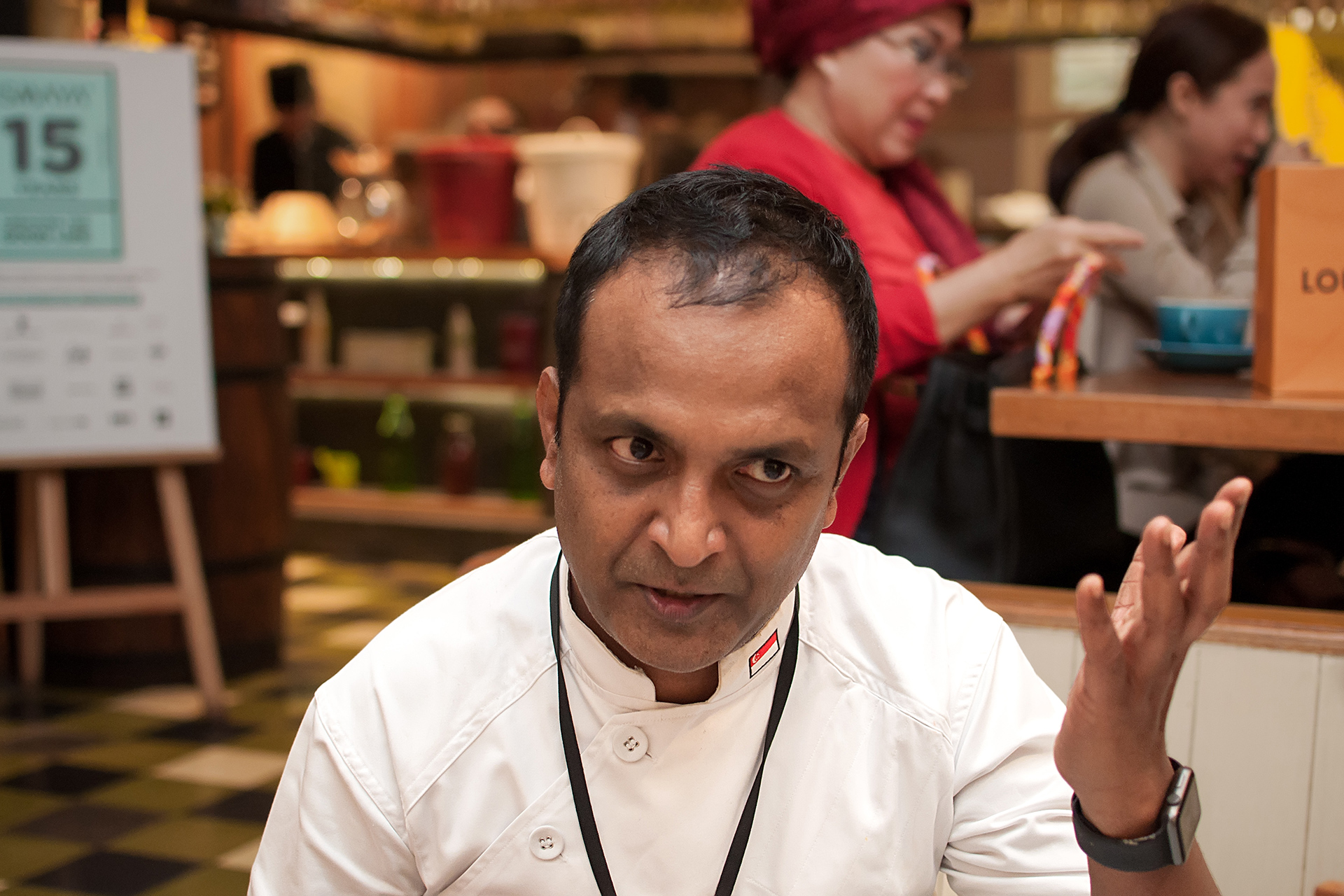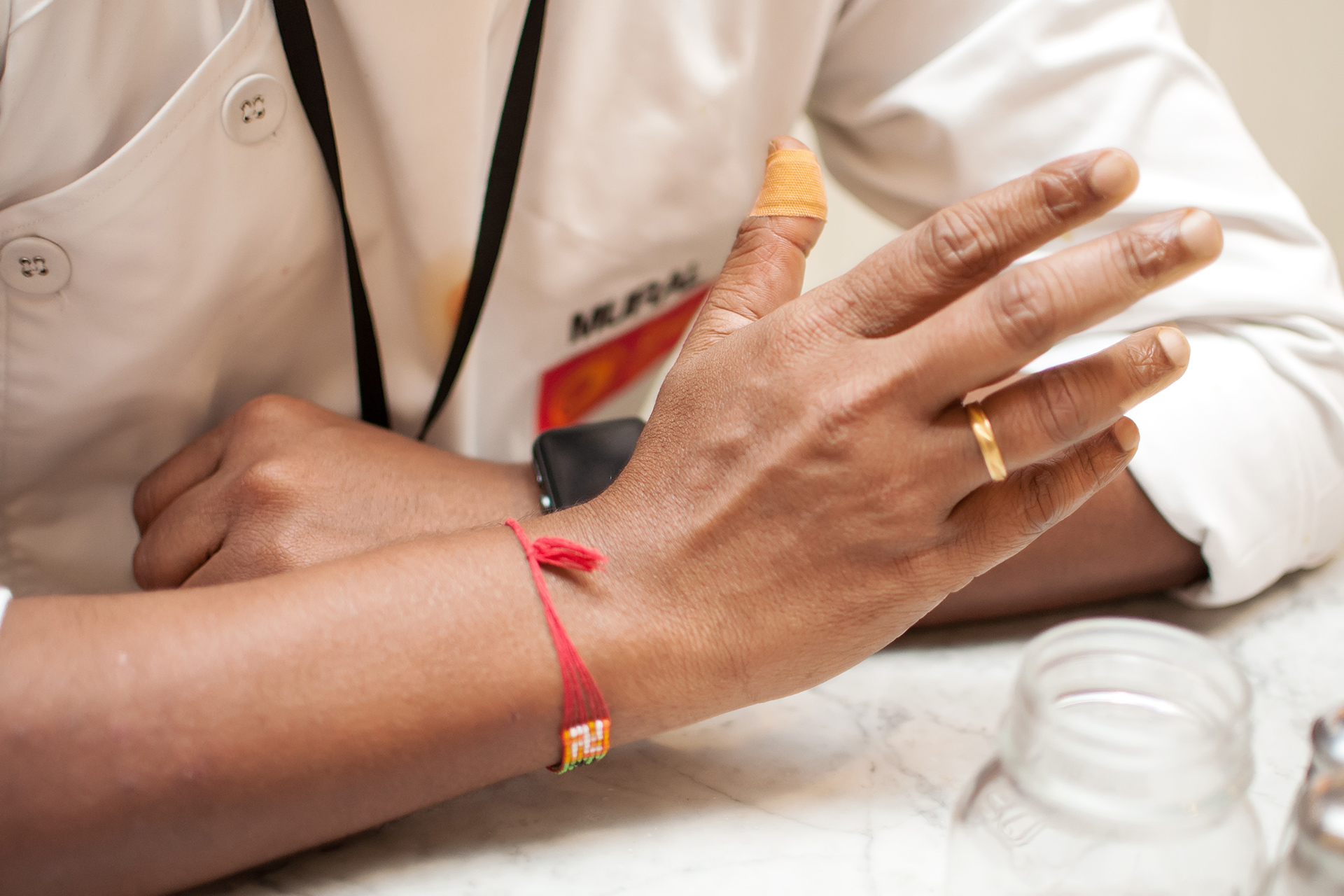 Could you tell us a bit more on the development of Indian cuisine throughout the years?
I actually feel that first thing, perception-wise it's not an easy cuisine like Japanese or Italian. They've made their cuisine such a valued cuisine, such as pasta, nobody is going to sell them for $5, they're going to sell it $12. But I feel pity that in some biryani in some small stores are being sold for just $5. But I feel that, equally, the chef works hard. And I don't think that any chef works for a wrong dish, every chef wants to do a better dish. I think the perception is a bit changing now, I see a lot of young chefs have been taking new initiatives. So what I have done in Song of India, I've always been focusing more on Southeast Asia, so I've just recently opened a new restaurant in Brisbane called "Heritij", and it got the modern perception without compromising the taste and aroma and all that. It's traditional Indian but nobody could say that it's Indian. So that's what I've been working on the new perception as a chef, and I think most of the chef has to work on those things. For Indian food, the future is bright, but it will take time. Because still there is a misconception about it, Indian food is very heavy, what I cooked here focuses more on olive oil, I used it to cook the food. Those are the techniques that people use.
For Indian food, the future is bright, but it will take time.
In Indonesia, I've really been enjoying myself for the last few years. I'm studying the taste buds of the Indonesian and Indians, of course my stronghold is that I'm not going to do anything according to my style. I think each region has its own taste bud, own regional style, so I'm trying to get that regional style in Indian cuisine, probably we might have a lot of local elements. I think it's going to have a nice orchestra of combination of ingredients. I think that's what – for Indian food, the taste buds has become according to the Indonesians.
You have put contemporary twists towards classic cuisines in The Song of India, how do you manage to keep the "classic" elements in your dishes?
Take the example that I do for Samosa, Samosa is a very basic thing, it might not be very fantastic as an Indian food. However, they way I try to do it in a more modern style is by using some goat cheese or avocado, but the Samosa in a traditional sense will not change. But, the dressing up changes, and it brings up modern flavors. For dessert such as ice cream, the ice cream could be mango but there might be white chocolate in it. So that's how I do it. Indian food is very tasty, there's no doubt about it, but it's only about using the local ingredients that people are comfortable with. That is how people will judge your dish. Also, Indians have a very nice bread, the naan bread, but again the naan bread could be done in a different way – such as a mushroom truffle naan or blue cheese naan. So automatically, the level of Indian cuisine will go up.