Mengupas Kisah Seputar Sake di Buku Terbaru Elliot Faber yang Siap Rilis di Aglxy Store
Sebuah buku yang menceritakan tentang minuman tradisional Jepang, Sake, karya Elliot Faber siap rilis di Jakarta. Berkolaborasi bersama brand clothing asal Jakarta, buku ini akan dirilis di offline store Ageless Galaxy.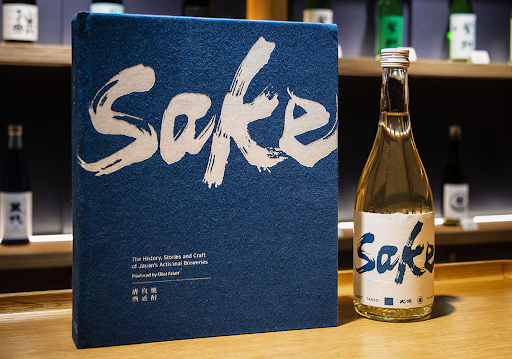 Teks: Ahmad Baihaqi
Foto: aglxyco/Instagram
Buku karya Elliot Faber berjudul "SAKE: The History, Stories and Craft of Japan's Artisanal Breweries" akan dirilis di Jakarta, tepatnya offline store Ageless Galaxy pada Jumat, 14 Oktober 2022 pukul 15.00 WIB. Peluncuran buku yang mengupas minuman tradisional Jepang ini juga akan dilengkapi dengan sesi penandatanganan oleh sang penulis.
Peluncuran buku juga akan dilengkapi dengan acara makan malam spesial di Meatsmith Jakarta pukul 19.00 WIB, menghadirkan menu spesial buatan Chef Aga Alvian yang dipadukan dengan Sake buatan Elliot dari beberapa breweries yang juga ditampilkan dalam buku.
Penandatanganan buku dan makan malam dilaksanakan pada hari yang sama, 14 Oktober. Penandatanganan dilaksanakan pada pukul 15.00-17.00 WIB di offline store Ageless Galaxy, tanpa pungutan biaya lebih. Dilanjut dengan makan malam spesial The Sake Dinner di Meatsmith Jakarta pada pukul 19.00 WIB. 
Khusus untuk acara makan malam, peserta yang ingin ikut serta harus melakukan reservasi melalui link berikut.