F.Y.I Episode 009: Retailers Perspective: Surviving Complete Offline Shutdown With 707, Wormhole & Dope Dapper
A conversation with Marcel of 707, Edward of Wormhole and Trias of Dope Dapper about the effects of the pandemic on retailers, how it affects our local business and how to sustain your brand during a complete offline shutdown.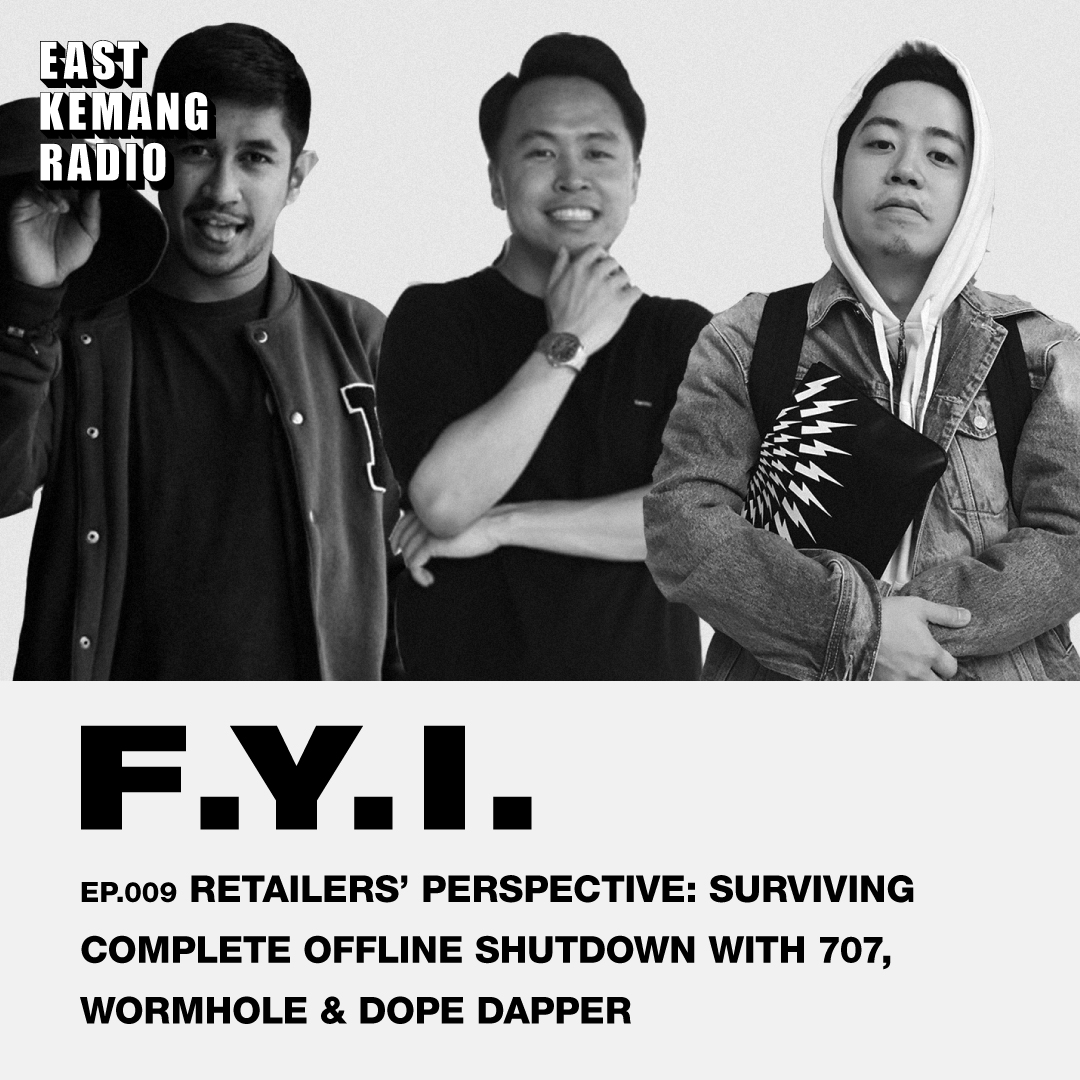 In this new episode of FYI, Bhisma is Joined by Marcel from 707, Edward from Wormhole and Trias from Dope Dapper to discuss how the pandemic has affected our retailers. From retailers representing international fashion giants to growing local brands, this episode talks about how our local industry has been affected by this pandemic. With fashion being a tertiary need, is it that important to think about clothes during a massive economic struggle?  Listen to this episode to know how you can help our local fashion industry, and how you can sustain your business during a complete offline shutdown.
A podcast where professionals share their insights on current and upcoming trends in the creative industry. Whether you are an entrepreneur or someone who's interested in the inner workings of the business, this is the place to gain knowledge through personal experiences, as told by the experts.
Tune in to hear Dila, Bagus and Krisna's take on how local brands are responding to the pandemic on Spotify and Apple Music.