A Talk with Tonstartssbandht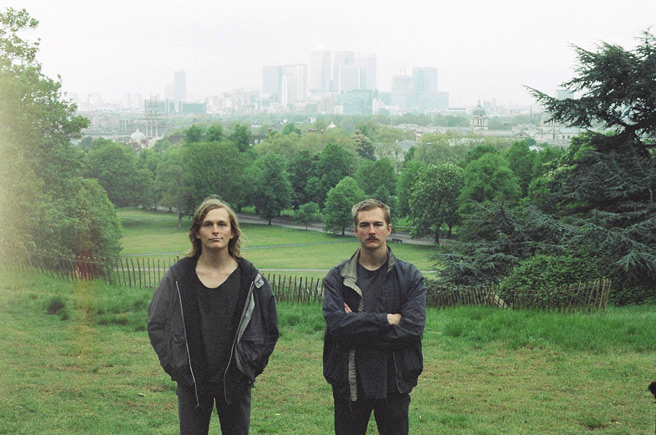 Tonstartssbandht (pronounced tahn-starts-bandit) consists Edwin and Andy White, is a two piece eccentric psychedelic jam band. This White brothers started to make music on an empty wood-floored apartment in 2007. They explore their music through making a Beach Boys cover to making their own song, now they have thirteen releases on their bandcamp. They gain their reputation after receiving a good review from pitchfork and having their song on the soundtrack of the movie Palo Alto (together with their best friend, Mac de Marco, where they also play as DeMarco's session band).
Known for their impressive live performance, Tonstartssbandht scheduled to play in Jakarta as a part of their South East Asia tour. Read our interview with Edwin White below to get prepared to the upcoming gig:
Pitchfork has praised your live performance, how do you prepare for your live performances, and what will you bring to Jakarta?
When we play live we just try to stretch our limbs out a little bit and monitor our intake of fluids and keep our heads in good spots so that we come on stage with good peaceful vibes and optimistic mindsets. We are inspired and excited by the potential of every night and every show.
What are your individual musical influences and how do you think they shape the sound of your band?
We both love listening to oldies, classic rock, delta/piedmont blues, noise, experimental improv, free jazz, blues/boogie rock, drone, classical. The sound tendencies of our band represent all our musical loves. We listen and we react and we create. It's so wonderful.
Is there a primary songwriter, or are the compositions the product of collaboration?
The entire discography of Tonstartssbandht is a great growing collaboration. Both of us will have song ideas or riffs or melodies or snippets and bring the to the table. Sometimes a song is mostly one guy or, often, evenly both. TBT is 50/50.
Does the fact that you tour with Mac DeMarco have any particular effect to Tonstartssbandht, musically or personally?
Andy touring with Mac does mean that he is away from home more often now than before. It creates a new situation for how we continue to create and play but it's happened before when we lived in separate cities and separate countries. Every year of your life is different no matter what. This is no matter what. We still a 'bandht. Peace
—-
Kaama Kaama x STUDIORAMA x The Secret Agents present:
TONSTARTSSBANDHT live at Jaya Pub, Jakarta on December 7, 2014.
Vocalist/guitarist Andy White—newly-appointed guitarist for Mac DeMarco—and drummer Edwin Mathis White explores a deep love for boogie, psychedelic rock from the 60′s and choral pop. They navigate their souls and psyches on stage, embracing the sense of urgency, pain and ecstasy in the human experience.
Pitchfork once said about the Floridian brothers: "The best way to experience Tonstartssbandht isn't by clicking around their various releases—it's to hear what the two brothers create in a live setting."
But then again, that certain daily Internet publication gave Tonstartssbandht's newest album—titled 'Overseas', released by Arbutus Records which also represents Grimes, Braids and Majical Cloudz—a positive review; giving it the score of 8.0.
A well-known independent media named Vice even claimed that Tonstartssbandht will change the life of their audience and/or listeners.
So set aside some money, Rp 85K to be exact, in order to watch the band live and savour the deadly, dangerous, dynamic moment.
For more info:
e: info@kaamakaama.com
p: +6287881514625 (Dega)
TONSTARTSSBANDHT live at Jaya Pub
07/12/2014
The Jaya Pub
Jl.MH.Thamrin Kav.1-2, Jakarta, Indonesia