Menebak Montase The National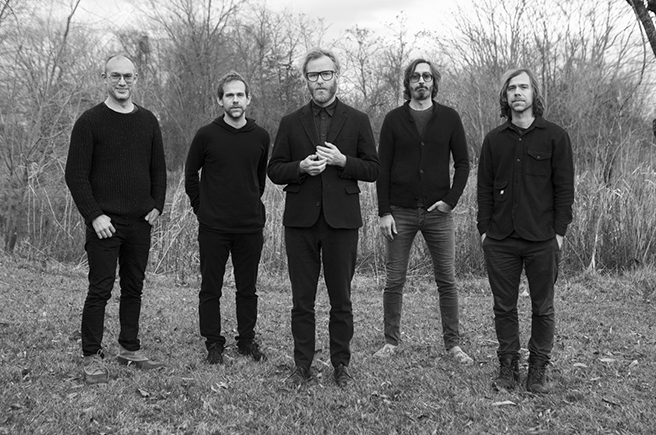 Teks: Muhammad Faisal
Foto: DIY Mag
Adegan dibuka dengan perputaran sosok anak kecil berambut pendek di bawah pantulan warna biru yang berlumur putih abu-abu. Sejurus kemudian, vokal Matt Berninger masuk secara perlahan ditemani ketukan drum machine Bryan Devendorf yang repetitif. Seperti biasanya, tekstur suaranya begitu berat dan cenderung datar namun di lain sisi menyimpan kharisma yang dalam. Lantas aliran rock yang sedikit gloomy mengalir setelahnya.
Kira-kira seperti itu gambaran video klip terbaru dari single The National yang bertajuk "Guilty Party." Track tersebut merupakan salah satu komposisi yang terdapat di album baru mereka, Sleep Well Beast. Didominasi footage yang cukup abstrak dan bergerak cepat di tengah sirkulasi seorang bocah hingga sepetak lapangan membuat "Guilty Party" seakan menyembunyikan banyak tafsir. Entah, hanya Berninger yang paham.
Rencananya, album Sleep Well Beast akan dirilis pada 8 September 2017. Memuat 12 nomor, The National menggandeng label 4AD sebagai partner pendistribusian. Namun pertanyaannya; apakah Sleep Well Beast bakal berujung layaknya Alligator (2005) yang penuh intimasi atau justru berpendar bak High Violet (2010) yang tak tertebak? Kiranya kita semua musti sabar hingga beberapa bulan ke depan.