Shorthand Phonetics – Self-Awareness is Fleeting
by wjournal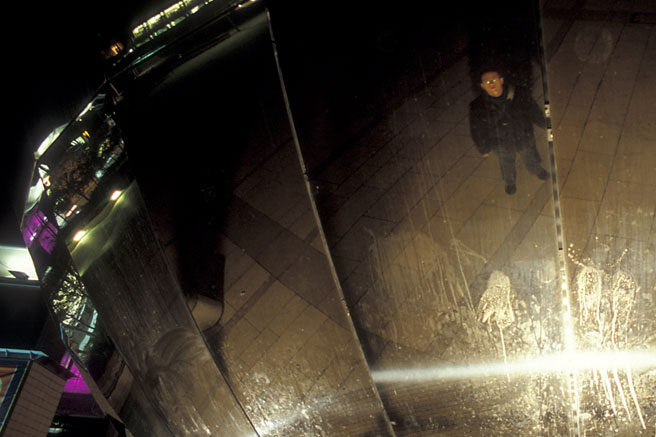 Not all musicians are brave enough to release their own album. Especially when the band consists of only one person doing the entire vocal, guitar, bass, drum, composing and programming himself. But Ababil Ashari answers the challenge and under the moniker Shorthand Phonetics, he recorded his new EP titled Self-Awareness is Fleeting with only webcam microphone and computer. Originally consisting of five members, Shorthand Phonetics has now released six albums, eleven EP and few film scores. Released under the label of Tsefula/Tsefuelha Records (owned by Ababil himself), this short EP consists of three lo-fi but catchy songs.
Shorthand Phonetics' releases are a creative way of storytelling the life of a Japanese national, Hanabishi Hideaki. Presented in short, personal notes as if written by Hide himself, this EP depict his state of mind through the lyrics and tunes. The first song in the EP, The Standard Model (of Love),features fun punk/rock feel with energetic drumbeats. The track list continues with a slow bass intro from Jumpin', which then turns into frantic guitar strumming along with the synthesized vocal. The EP ends with a slower guitar-and-vocal only-song titled The Reconnection, or, How Things Kinda Worked Out for Jet Girl in the End (At Least She Still Has All Her Hair).
Despite being a one-man band and armed with only webcam microphone and computer, Shorthand Phonetics' lo-fi recording manages to transfer the story of the music. If you are looking for good music to treat your ear, the EP is available for sale here and the physical CD is available here.
Tracklist:
01. The Standard Model (Of Love)
02. Jumpin'
03. The Reconnection, or, How Things Kinda Worked Out for Jet Girl in the End (At Least She Still Has All Her Hair)
Article Written by: Sephtiria Chandra