Sonic Skipping with Dreems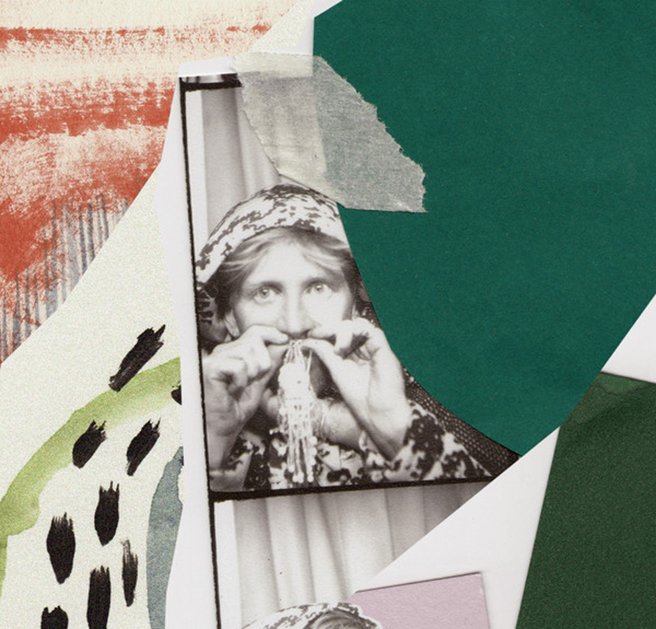 Photo: Discogs
Sonic skipper is what he's known for. Not just because of the sonic skips that can be found in his music, but also from the exuded impression and nuance out of it. Dreems is his name and together with his insatiable thirst of unique sound from across the globe, he created a cult called Multi Culti. We had a chance to talk to him via email and asked some questions about his mission in making music, to his latest establishment with Kris Baha, Die Orangen. It is juicy!
Together with Thomas Von Party, you made Multi Culti, which been providing exotic sonic sound since 2013. How did the interest towards exotic world music start?
It was always there with both of us. However it was something that was a lot more personal and celebrated less through our DJ sets and production and more through our personal adventures together and time away from the dance-floor. Both of us had been fortunate enough to have travelled a lot through our lives and had exposure to disparate musics from lands far and wide and that informed us along the way I feel.
How did you manage to keep updated by unique sound from across the globe in order to create new sound?
Our love for music is insatiable. We are always looking in every dark corner (the internet, record stores, family & friends basements, recycling bins, etc) in every place we go for new sounds and sonic adventures.
What's your mission behind all the incorporated hypnotic music in your mixes?
It might seem cliche now to say this, but I think it's always been the same mission – to create a journey. Maybe it would be more appropriate to say "a trip" these days, as the music takes more and more cues from the psychedelic realm. Hypnotised or not, it's always lovely to have someone hold your hand and guide you through new and unknown worlds, especially if they have the lay of that land.
Speaking of your new alias with Kris Baha; Die Orangen, we've listened some tracks from "Zest" and got turnt. You created a new genre to describe this unit – krautback. Is that somewhere between krautrock and laid-back? (laugh)
(Laughs) Very close. I do like the idea that we are "laid-back" though as that really suits our background disposition. It's actually a melted genrefication of krautrock and outback.
Could you describe what would be the best situation/setting to listen to "Zest"?
I would like to think that you could afford yourself the time to get atop a sand-dune and stare across a vast-plane with a cold beer in hand. However, if you are not situated close to such a desired scenario, maybe a tree-house with a cup of tea would suffice.
Jonathan Kusuma's song was featured in one of Multi Culti Transmission episodes. Was that where you get familiar with Dekadenz?
JK has been a long musical hero for us over at Multi Culti. We have been fans of his tracks after discovering him a few years ago. Kris Baha was the catalyst for making the deeper connection – he is one that always has his finger on the electrical pulses emitting from earth's wildest beings.
What will be your musical approach for Dekadenz?
My preparation these days is really different. I like to not think at all about what I'm going to play. Going in with a clear mind and opening my mind body to the vibrations that are felt when I come into the room always help me make the best decisions.
What do you like about Indonesia?
I am a food nutcase. FOOD FOOD FOOD. And MORE FOOD. In-between meals, I would love to slip in a few snacks as well.
Curious about what trip he refers to? Find it out by listening to Dreems' mix for Dekadenz below:
You can also find out what are his top 5 most-listened songs here!