Musyawarah Buku Angels by The Murky River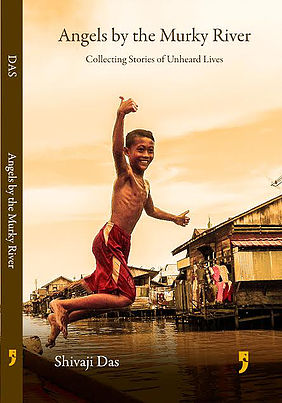 Angels by the Murky River adalah kumpulan narasi tentang perjalanan Shivaji Das ke tempat-tempat terpencil. Selama perjalanannya, ia bertemu dengan tunawisma di Mumbai dan Seoul, kelompok anarkis di Melbourne, awak kapal kontainer, penambang berlian miskin di Indonesia, biksu dalam gemerlap Singapura, dan orang-orang lain yang biasanya bukan daya tarik para turis.
Shivaji Das adalah seorang penulis dan fotografer. Ia menyelesaikan pendidikan pascasarjana di Indian Institute of Management (IIM), Kolkata, India. Tulisan-tulisannya pernah dimuat di Time, Asian Geographic, Venture Mag, The Jakarta Post, Conscious Magazine, Freethinker dan sebagainya. Buku-bukunya yang lain adalah Journeys with the Caterpillar (2013) dan Sacred Love (2013). Ia kini bekerja sebagai konsultan manajemen di Singapura.
22 April 2017
14:00 WIB
Daftar ke daftar@salihara.org