Music and the Great Outdoors
Make the Best Out of Your Festival Experience.
by Ken Jenie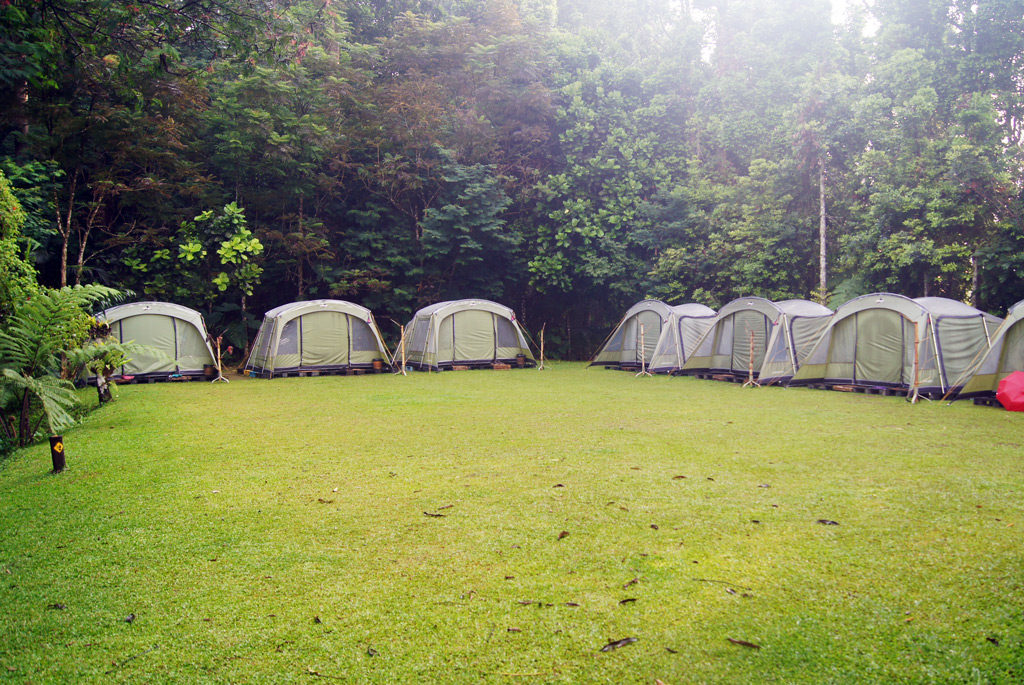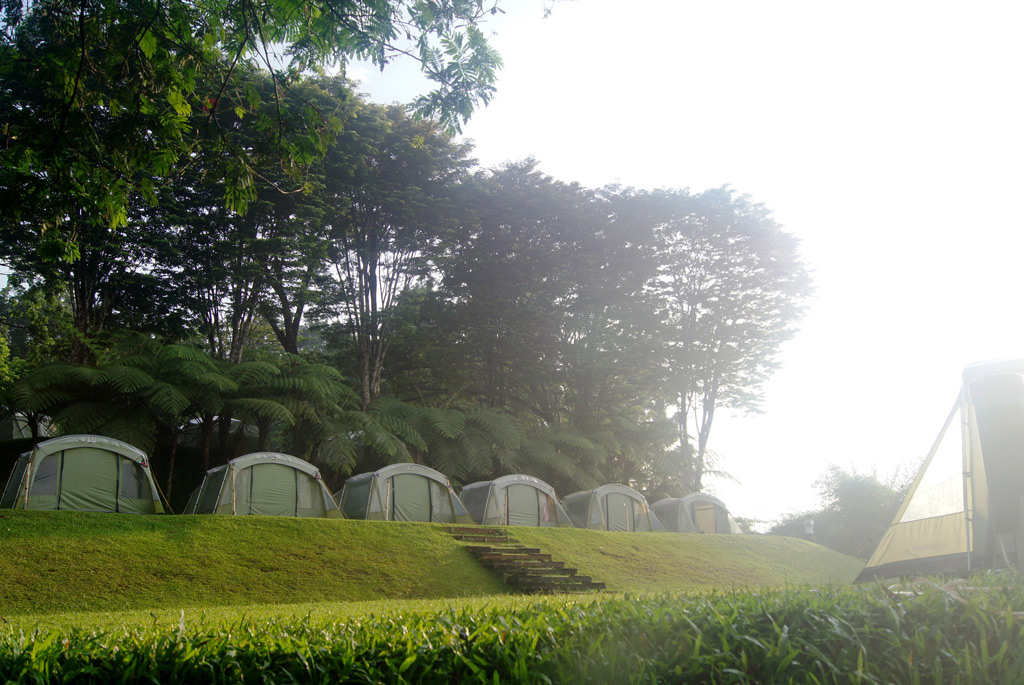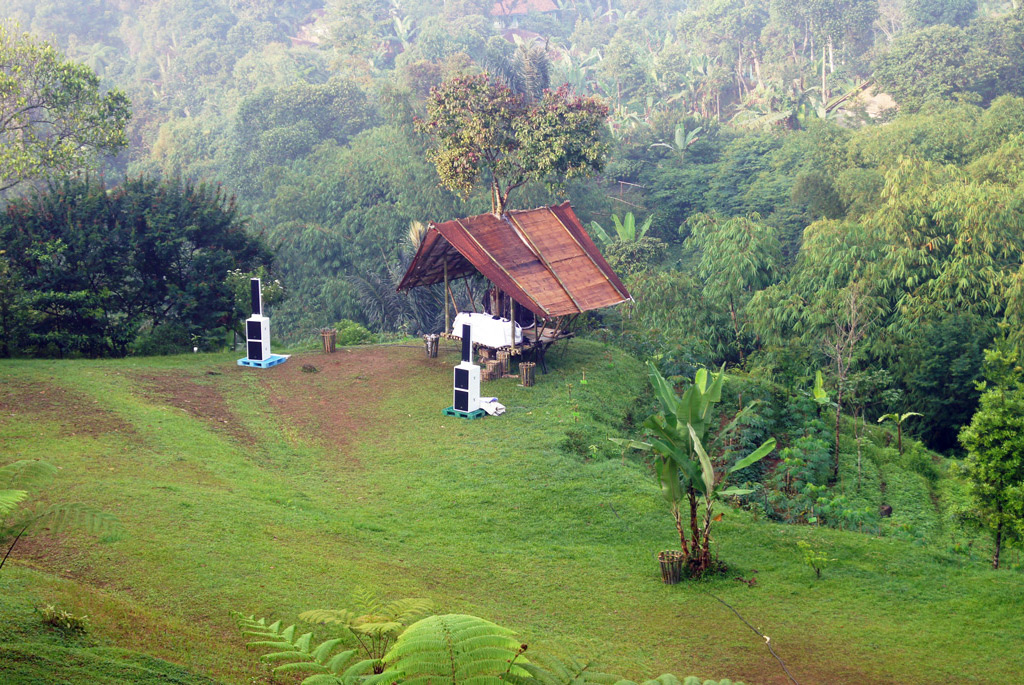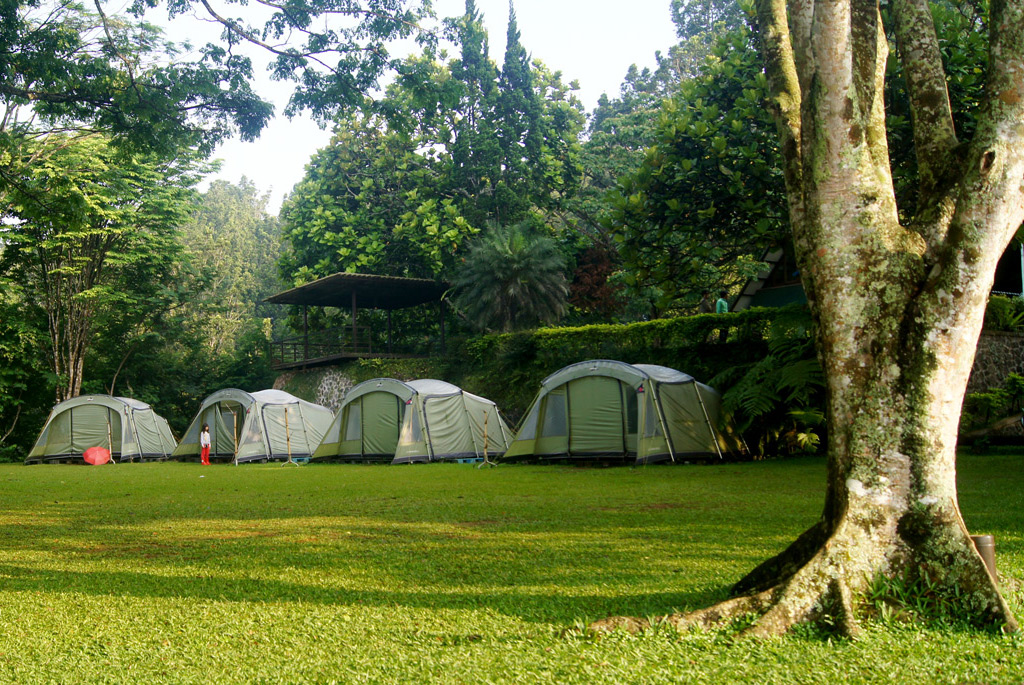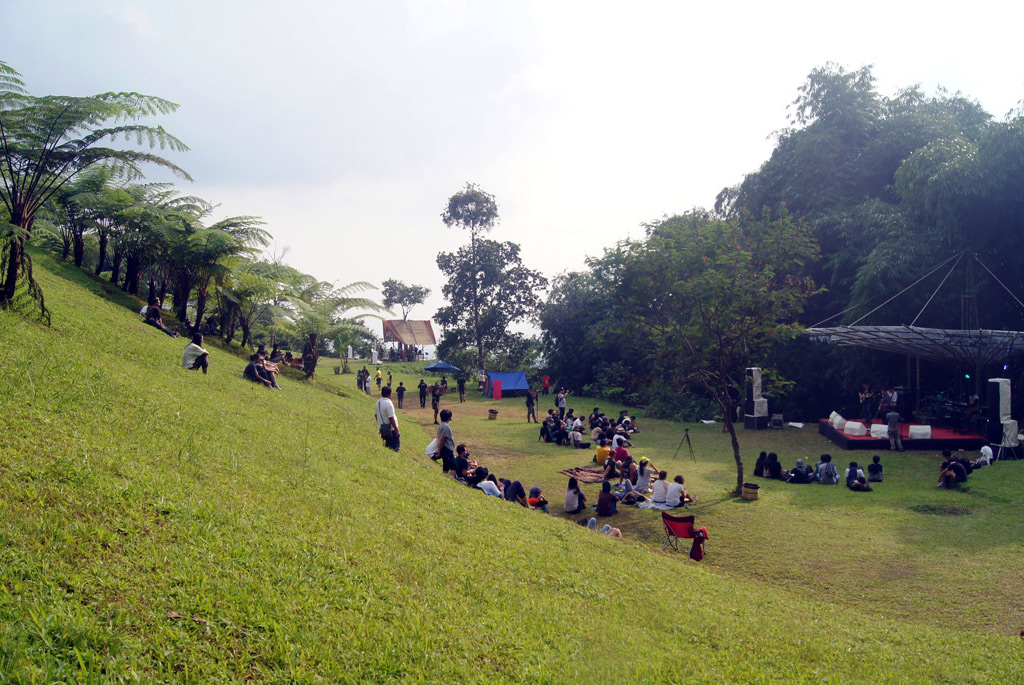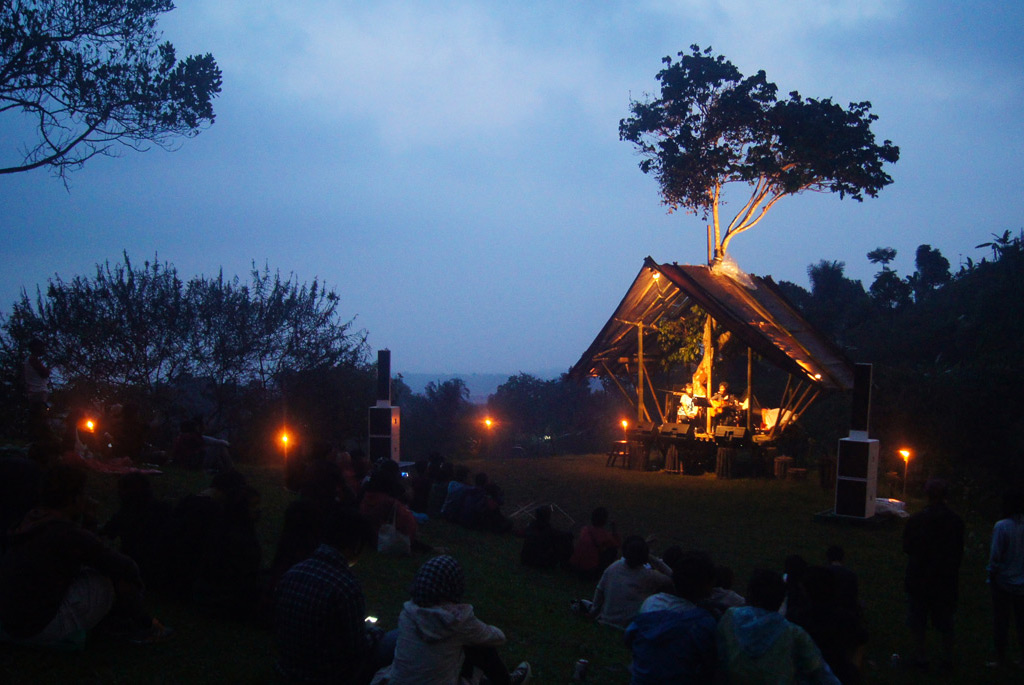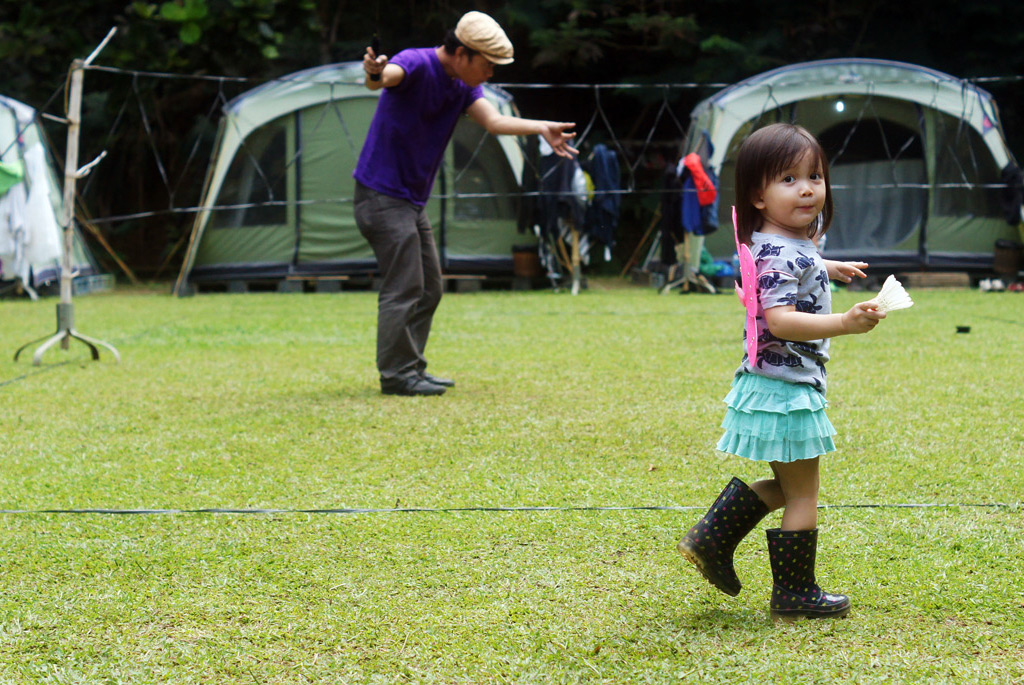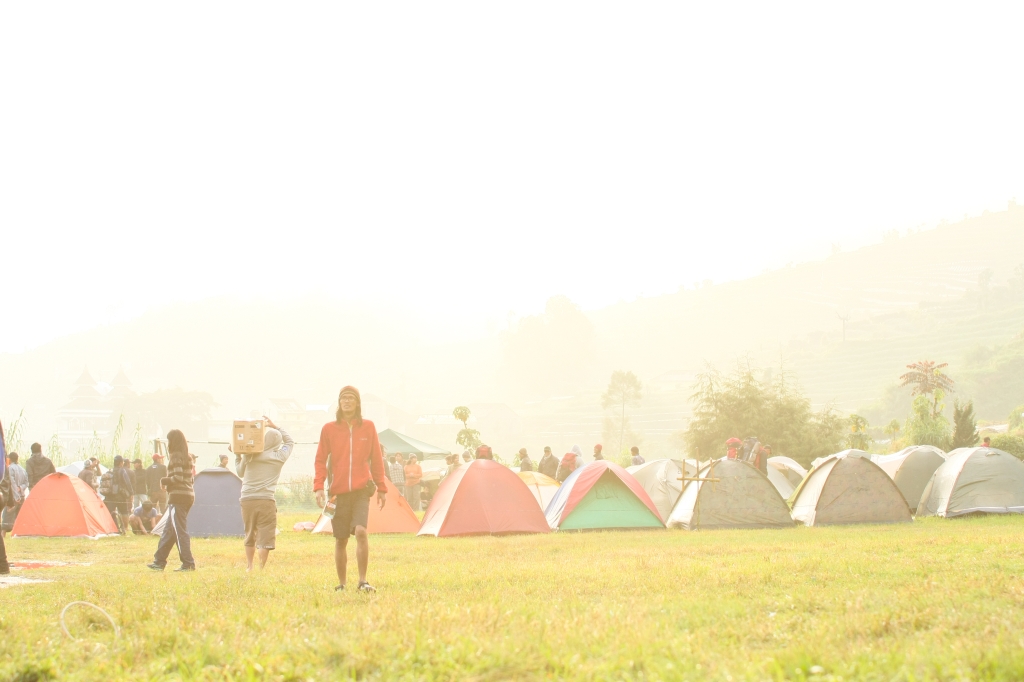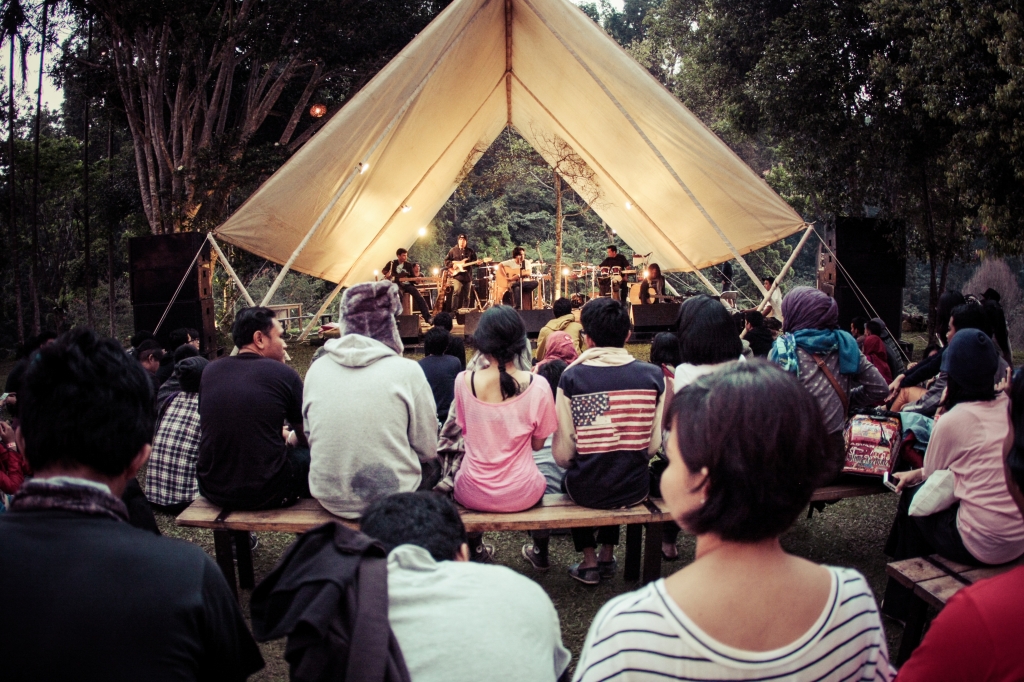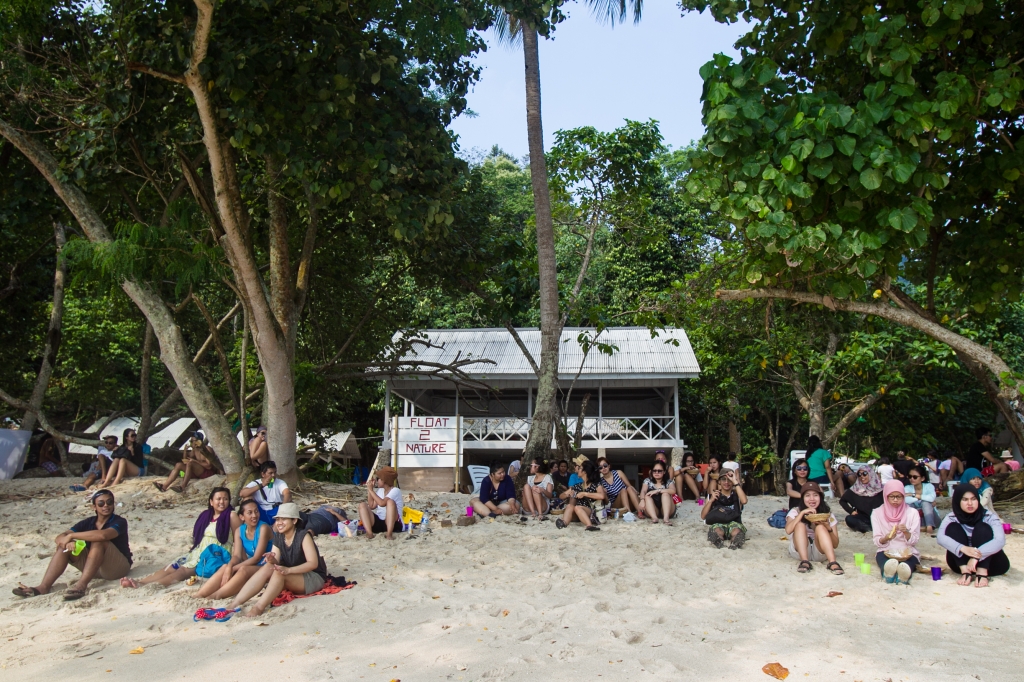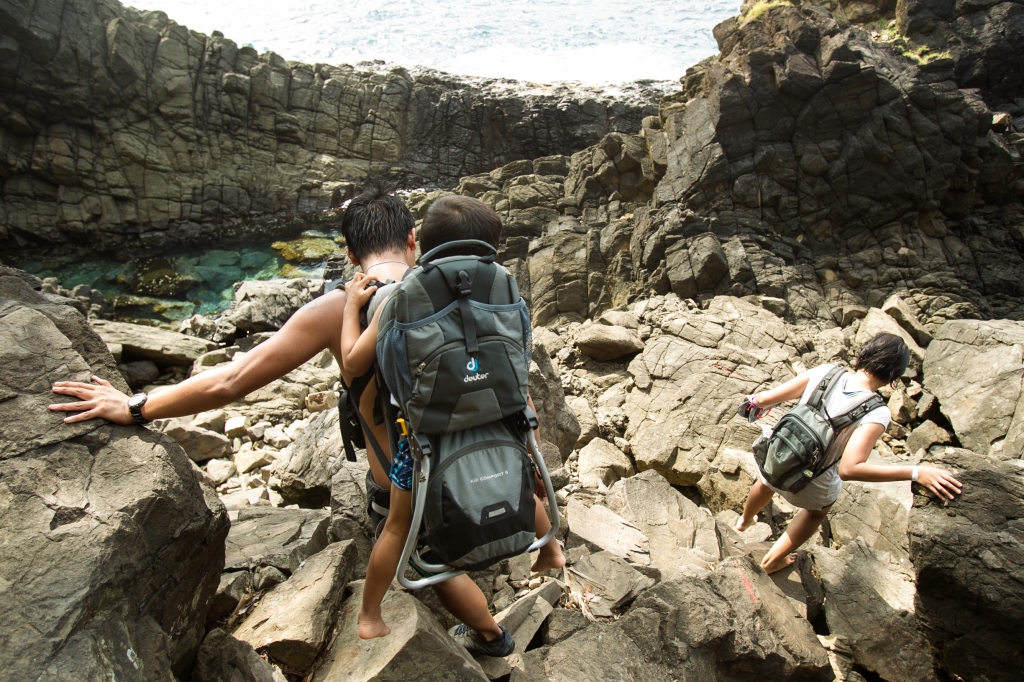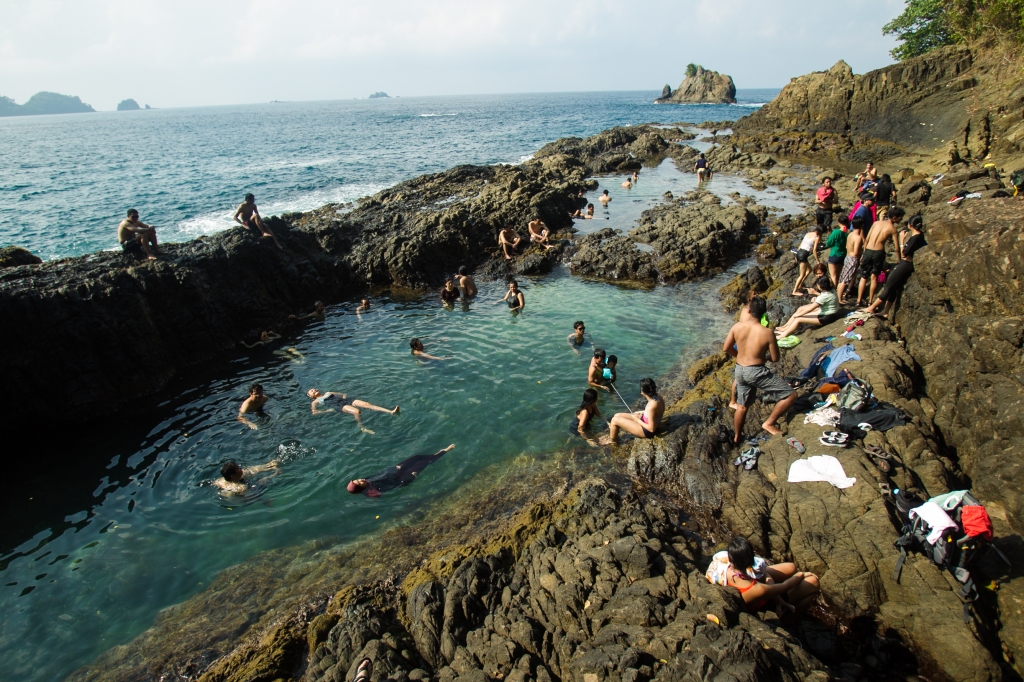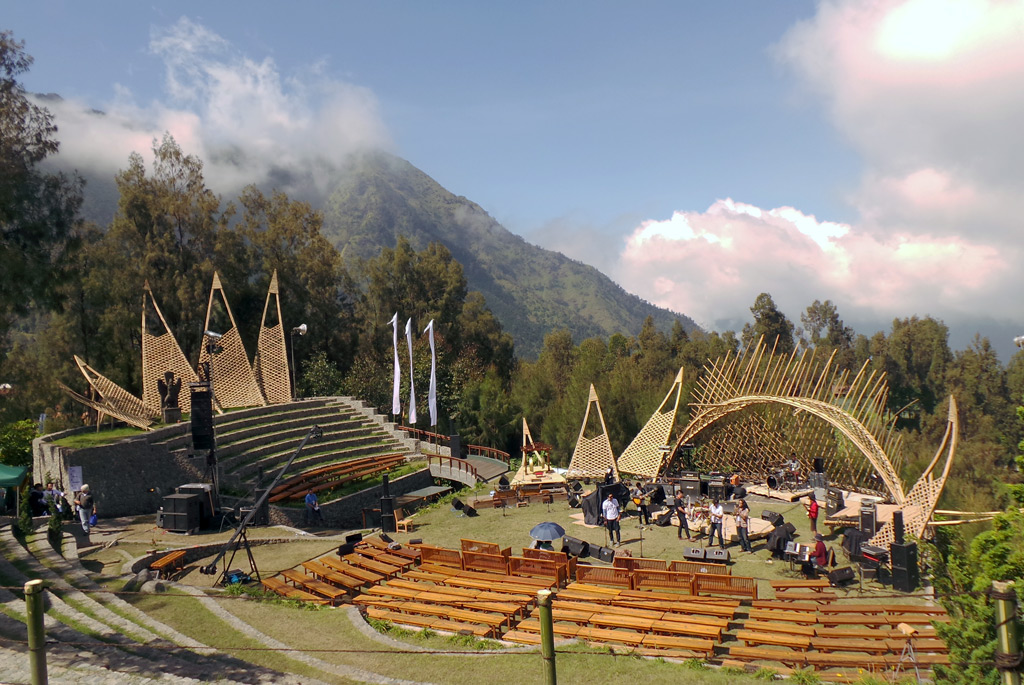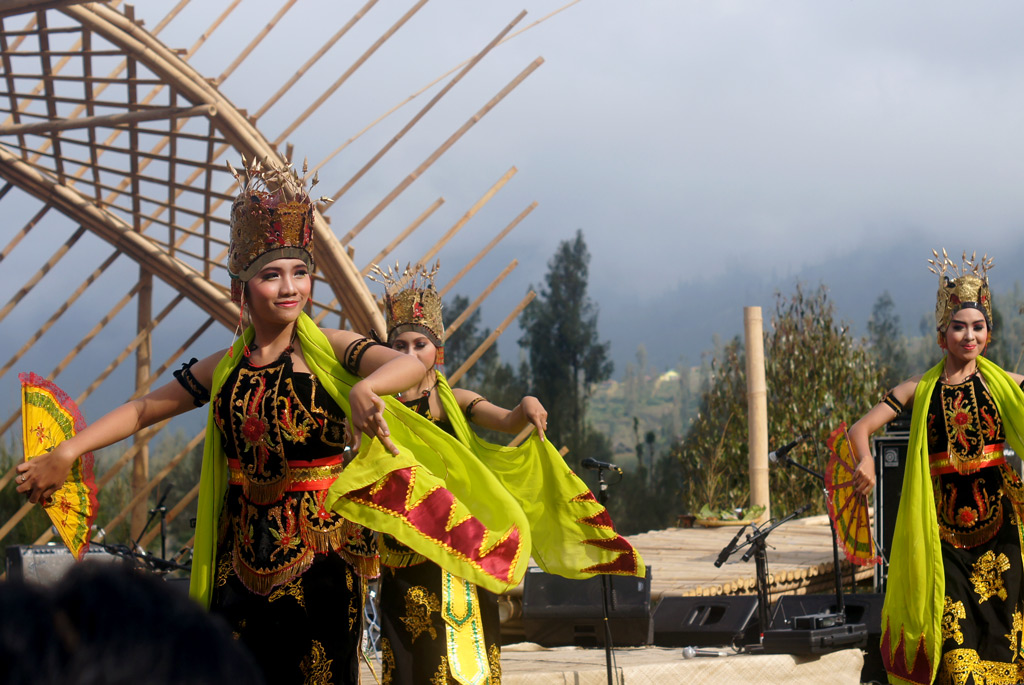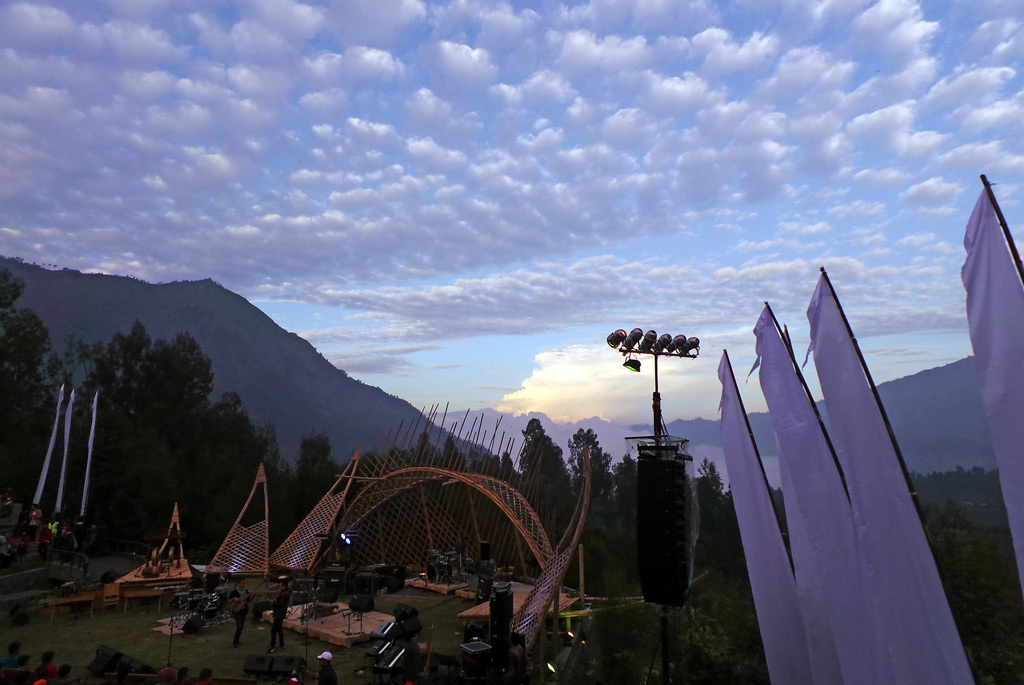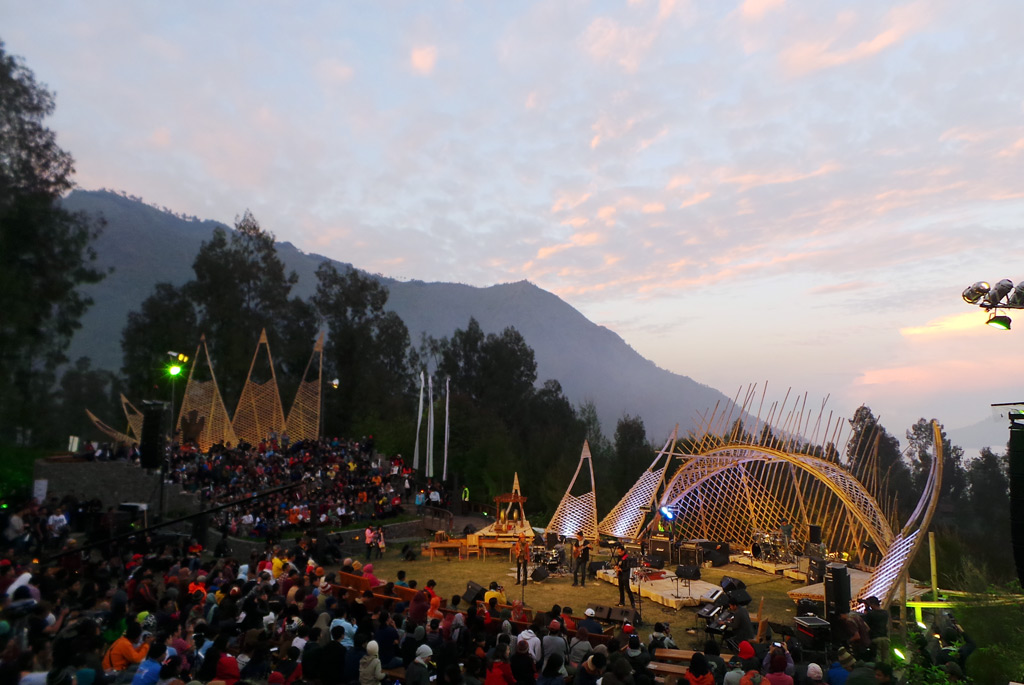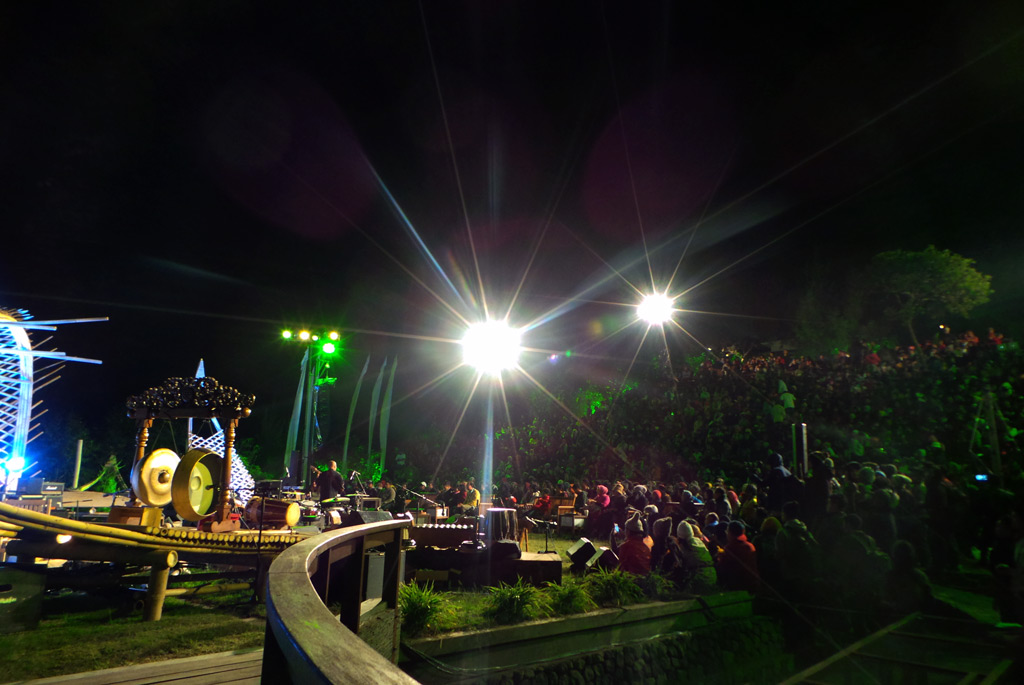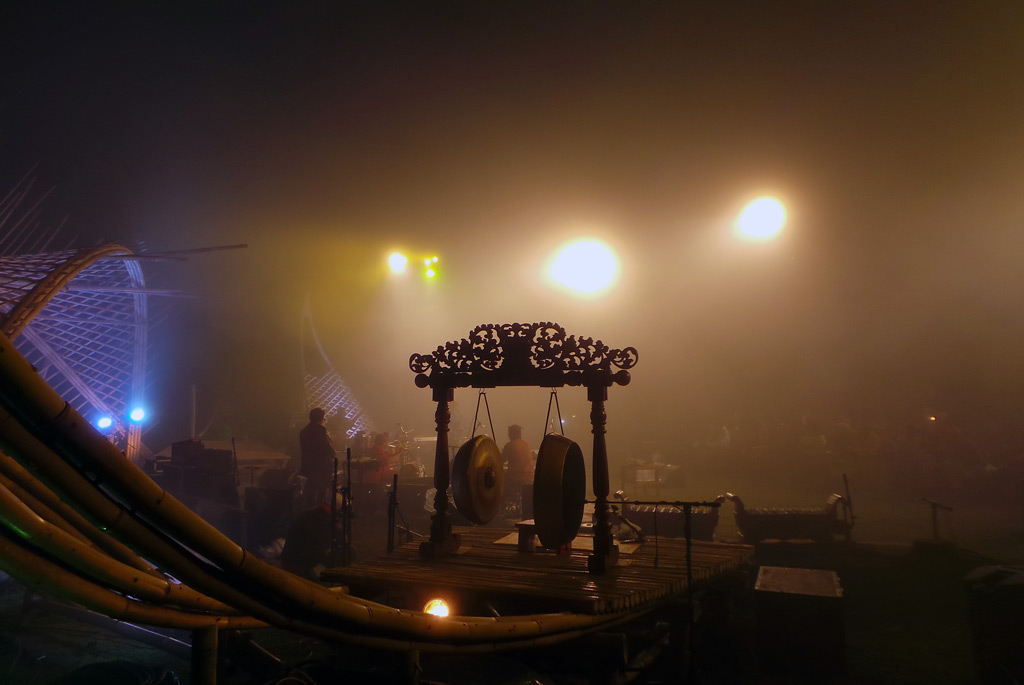 With many acts playing a diverse set and combinations of genres, it is an exciting time to pay attention to the Indonesian music scene. Even if the number of acts isn't as huge as America, England, or Japan, a quick look at musicians actively performing in Indonesia will draw one's attention to the many pop, rock, jazz, metal, hardcore, noise, etc-bands that moves the local music scene. With continued efforts to sustain creative outlets for musicians by venues such as Jakarta's Rossi Musik and Malang's Houtenhand, as well as regular events such as Jakarta's Superbad and Bandung's An Intimacy, it isn't a surprise that there is an ample number of relatively new acts getting attention from music fans every year.
The appreciation towards music goes hand in hand with the growing admiration towards our country's natural surroundings. It is no secret that the archipelago has diverse landscapes – from pristine beaches, lush jungles, to mountainous forests, there are a lot to traverse and appreciate. According to the Wall Street Journal, Indonesia has more than quadrupled its tourism budget for 2015, and there were 251 million local trips last year, with 90% of them for tourism – and the numbers are growing. There are a lot to explore in Indonesia, and more and more people have taken notice.
There are also a growing number of music festivals that combines music and traveling, creating events that couple our appreciation for music's creative expression with the excitement of traveling and admiration for our natural surroundings. Jazz Gunung takes advantage of the frigid climate of Bromo's mountainside as well as its epic sunsets and sunrises, Float2Nature has brought music fans together to enjoy locations such as the marshy Dieng Plateau and the beaches of Kiluan Lagoon, 2014's RRRec Fest brought festivalgoers to the Tanakita camping grounds in Sukabumi's Taman Nasional Gede Pangrango, and Penahitam brought an art and music festival to the hillside of Batu in Malang.
These outdoor festivals provide music experiences that are second to none. By taking audiences out of the comfort of their urban routines and putting them unfamiliar natural surroundings, festivalgoers will feel immersed physically and mentally in the event. The unfamiliarity sparks a curiosity to explore the music, and the locality. It is an adventure in every sense of the word – full of excitement, risks, and discovery. Everyone should try and experience nature festivals at least once in their lives; they are events full of memorable surprises.
iFWD Liberate echoes this sense of adventure. A company that believes that people should get out there, pursue their passion, and enjoy their lives, it offers insurance that is practical, and offers coverage that protects your loved ones so you can feel content while doing exciting activities – be it sports, music or travelling to festivals.
To fully appreciate these festivals, one must have some degree of preparation. The purpose of going to the event is to enjoy the experience it offers, and being ill-prepared will make you spend more time managing your problems rather than dancing to music and exploring your surroundings. The following isn't a definitive guide; everyone has their own individual preference, but these tips you should certainly consider when planning your outdoor festival trip.
Ticket
Deciding the best package and the best moment to buy tickets.
Early bird tickets usually have discounted prices that allow people to save more money. Some music festivals open their ticket sales months in advance, so getting your ticket early will be a good decision. Buy your ticket from a trustworthy vendor. Also, consider looking for day/weekend pass for better options in the rates. Avoid buying tickets upon arrival that will make you pay for a higher price. Scalped tickets should be avoided to ward off counterfeit scams and fake tickets.
Accommodation
Transportation and where to stay.
Knowing how to get into the festival grounds is essential. Not all music festivals provide transportation to the venue, so understanding directions to the festival's location is critical. By having the grasp of the festival's whereabouts allows you to get a better price for the transportation fee as well as planning the trip early, enabling perhaps a visit to interesting destinations nearby before or after the festival.
Not only is the venue's location are important, but also the lodging. Festivalgoers should be aware of their place of stay. Is it a hotel, motel, or a camping site? Every option will have its own pros and cons (for example, staying on a camping site needs you to have your own tent, etc). The lodge's location should be the main deliberation, since it will be tiring to walk to a distant inn after spending a day at the festival. And just like buying tickets, booking the place earlier will always be a valuable decision since music festivals attract a lot of attendees that make available rooms go fast during the festival season.
Clothes
How to dress right and how to pack light.
The main consideration is to wear the most comfortable items from your dresser. These kinds of festivals are outdoors, so wearing complicated clothes will ruin the enjoyment. People should also understand the risk of ruining clothes during festivals. Checking the weather forecast will be necessary for proper preparation. Cover in layers that are simple to wear, easy to take off and light to pack up. Moisture-absorbing base layers, a quality rain jacket/anorak, and a footgear that won't get ruined in the rain will prepare you for any kind of climate surprise. Choose clothing with light and breathable material that dries fast for comfort.
Picking suitable shoes will be important too. Being on your feet for hours requires comfortable and solid footwear that supports your back. Closed toe shoes are essential due to its ability to protect your feet from accidental stomping and hazardous terrain. Waterproof and lightweight footwear will be a decisive feature. Impermeable sneakers or hiking shoes are proper choices. Bring a pair of flip-flops if you are looking for a short walk around the gig. Packing extra pairs of socks is good to avoid stumbling around in a soggy pair on a freezing camp night.
Gears
Must have items in the outdoor music festival.
The key of must have items in outdoor music festival are those that keeps you moving around between different stages and campgrounds over the course of the festival. So, a small backpack is a no brainer. This particular item may come in the form of a cross-body purse or a fanny pack. A cumbersome backpack or purse will be a burden, so fanny packs will allow any personal items to be within reach. The pack will help you carry crucial small items. You could store cell-phone, camera, IDs, cash, deodorant, flashlight, keys to sunscreen, hand sanitizer, and baby wipes. If you don't want sunburns, sunscreen will help. Remembering that sunscreen won't protect you all day long, the bottle should be with you at all times. In addition, sunglasses and headwear will protect from the sun's rays.
Baby wipes will be a beneficial companion during festivals for those who highly regard hygiene. Its ability to swipe away grime is beneficial in outdoor activities. Alongside with hand sanitizer, wet wipes will also be a solution for those who needs to go to the toilette, or wash without proper access to showers. Festival's public bathrooms run out supplies often, so preparing your own utensils will come in handy. Also, keep in mind that bringing any personal medications (and some aspirin if you are considering to drink some alcohol) is a must.
Cell phones are quite tricky in outdoor festivals. Prepare to relinquish phone service. Since most of the venue will be on exotic landscapes such as beaches and mountains, signal reception can be quite spotty and the battery will get drained quickly. Switching off wi-fi, Bluetooth, data (especially when there is no signal) and unused apps will help in preserving battery's life. You can always bring portable battery charger if you have one. If you take pictures, nighttime will be the perfect time to eliminate blurry photos and make room in the phone's memory. When the phone is dead, a waterproof watch is a good investment to guarantee that you don't lose track of time and miss your favorite band. An empty plastic bag will have many uses. You can use it to protect your wallet or phone, or wear it as a poncho when it rains, you can sit on it too.
Money
How to spend wisely in the festival.
Go to cash machines before the event. Most outdoor music festivals are located in the suburbs, so make sure that you already picked up some money from the ATM before attending the concert. Make sure to bring small change to buy snacks or perhaps pay a toilet fee. And buy merchandise at the end of the festivals when the price becomes cheaper.
Food
What to eat and what to drink to stay fit in the festival
Drinking a lot of water throughout the day is quintessential when in an outdoor music festivals. Regular hydration will make you pee roughly 3 times a day. Dehydration leads to exhaustion, irritable mood and headaches. Don't drink alcohol or caffeinated drinks as substitute for water. Alcohol is dehydrating, making it worse for your body in the middle of activities than not drinking at all. Carry a water bottle at all times to avoid getting sick and missing the rest of the festival.
Do not forget to eat. Eat at a certain intervals to keep your energy. If you don't feel like eating, chewing chocolate/granola bars will give you the energy to stay rocking throughout the night. Tuck in some non-perishable snacks too—such as crackers, dried fruit, and nuts— alongside the water bottle in your bag to keep your energy up. If you want to make things simple, buying festival's food will help. It will cost a bit more, though. Some candy and gum won't hurt. Dry mouth and bad breath won't be a problem anymore.
Participation
Understanding the schedule, participating the activities and making friends to get the most of the festival.
Know your festival and plan your schedule wisely. Research all of the festival information ahead. Look for it online on their website and reviews. Music festivals always have detailed information, including band lineups, stage locations, and site layouts. Familiarize yourself with the festival and see if they have specific items that are prohibited on the grounds. This kind of understanding will help you have a bit of an idea of what you're getting yourself into and also to get tuned in to secret tips to save money and to have a better time.
A good tip for planning your schedule is to allocate time for resting. It is important to know that going to festivals means you won't see every band – and don't try to. See music festivals as marathons, not sprints. Forcing yourself on the opening night or can make you miss the second day if you don't respect the limits of your body. Make a priority of bands that you really want to watch. And use other time to get some sleep. In these kinds of events, good quality sleep is quite hard to get. Sleeping a full night usually won't be a viable option due to noise and the festival's locations – there could be bugs and temperatures to deal with as well. Don't compensate sleeping time with drinking caffeine. This will make you dehydrated. So, once again, plan ahead and try to be consistent.
Enjoy the moment. Outdoor music festivals offers unique experiences. Make sure that you will participate in the activities and make new friends. People go to these kinds of event to meet fellow music fans from all over and enjoy music. The more festivals you go to, the more friends you will make. Outdoor music festivals are also a great to watch the next big thing to come from the scene. Some musicians collaborate with each other in rare jam sessions that rise from the festival's creative atmosphere. To watch the set at its best acoustics, look for a center-stage spot. Arrive early to move freely without disturbing others. And always remind yourself to treat others with respect as well as the people who live in event areas that will be friendly and respectful as long as they are treated the same.
Enjoy experiencing the exciting outdoor festivals and the creative activities it offers, and what ever your passion or activity may be, make sure you are protected with iFWD Liberate's coverage.
Photo Credits:
Muhammad Hilmi (1-7)
Muhammad Asranur (8,9)
Budi Chandra (10,11)
Panji Wijaya (12)
Layla Eva Erida (13-18)