Reminiscing Aksara Records
Celebrating the 10 year Anniversary of Indonesia's Defining Record Label.
by Ken Jenie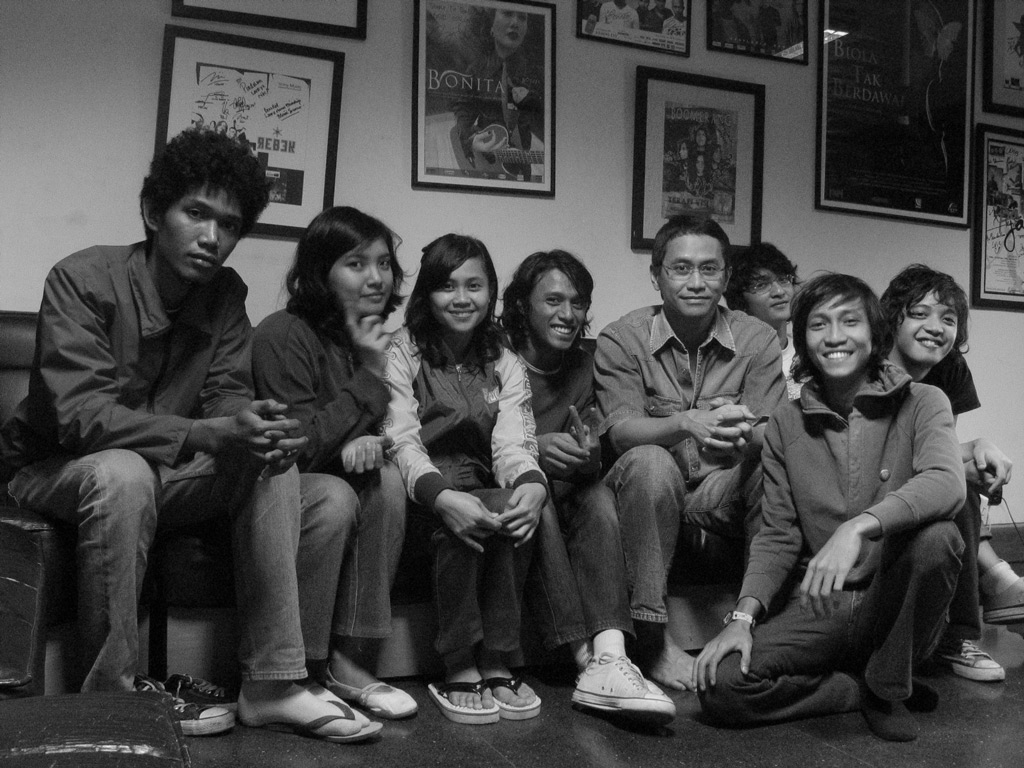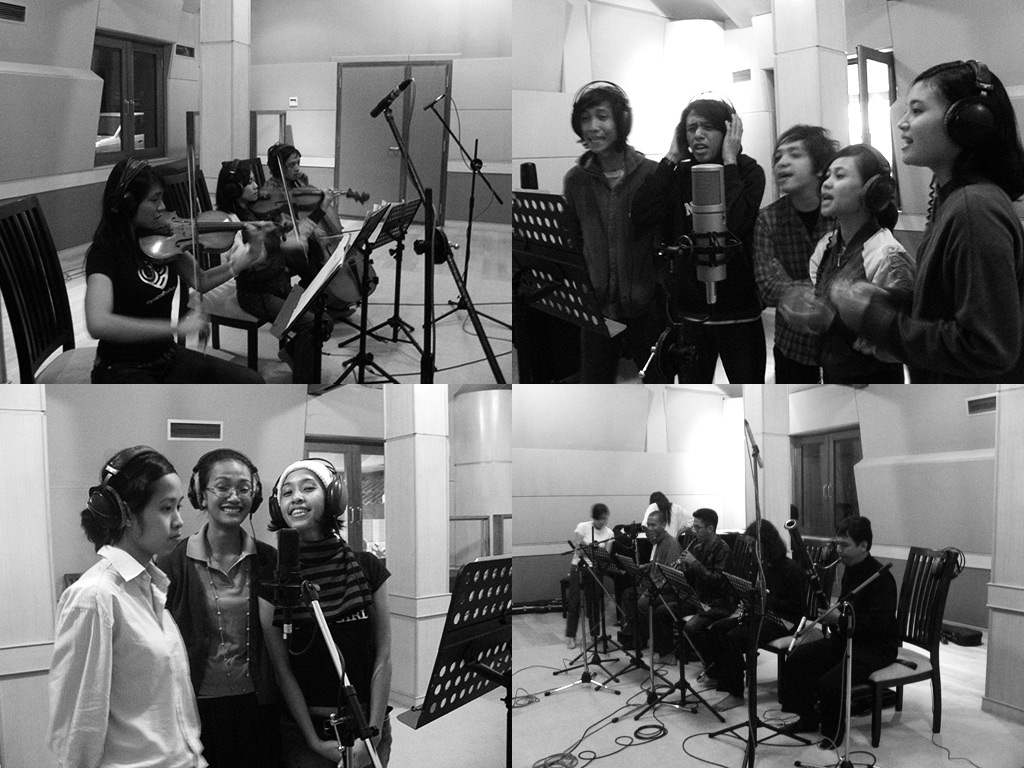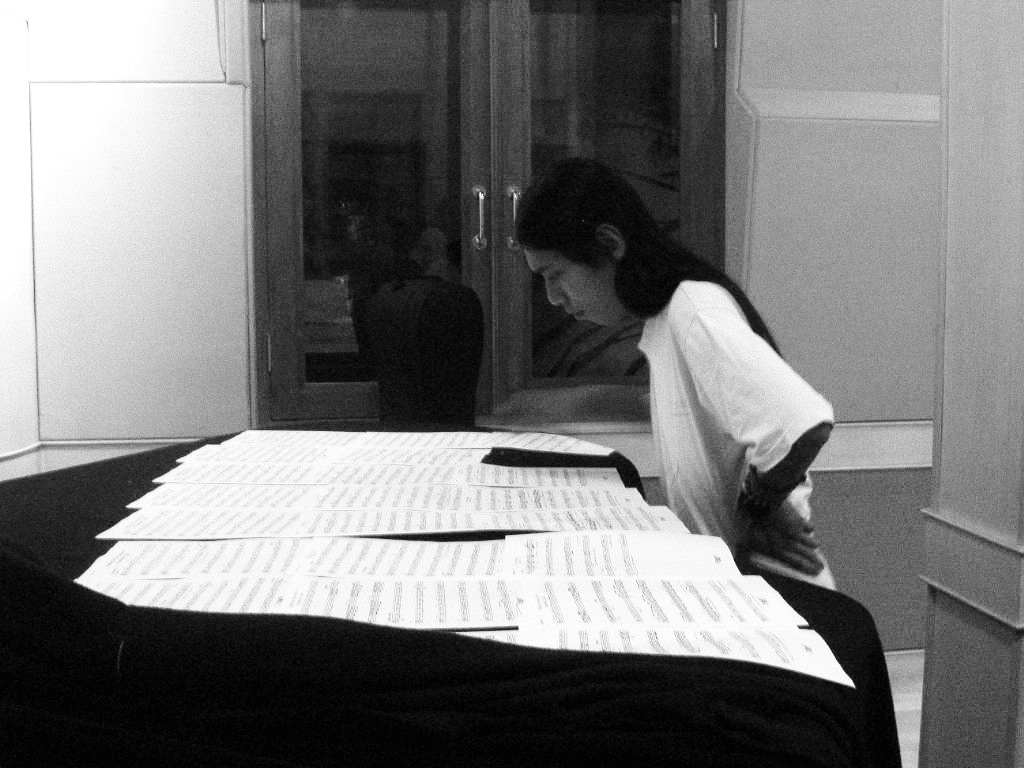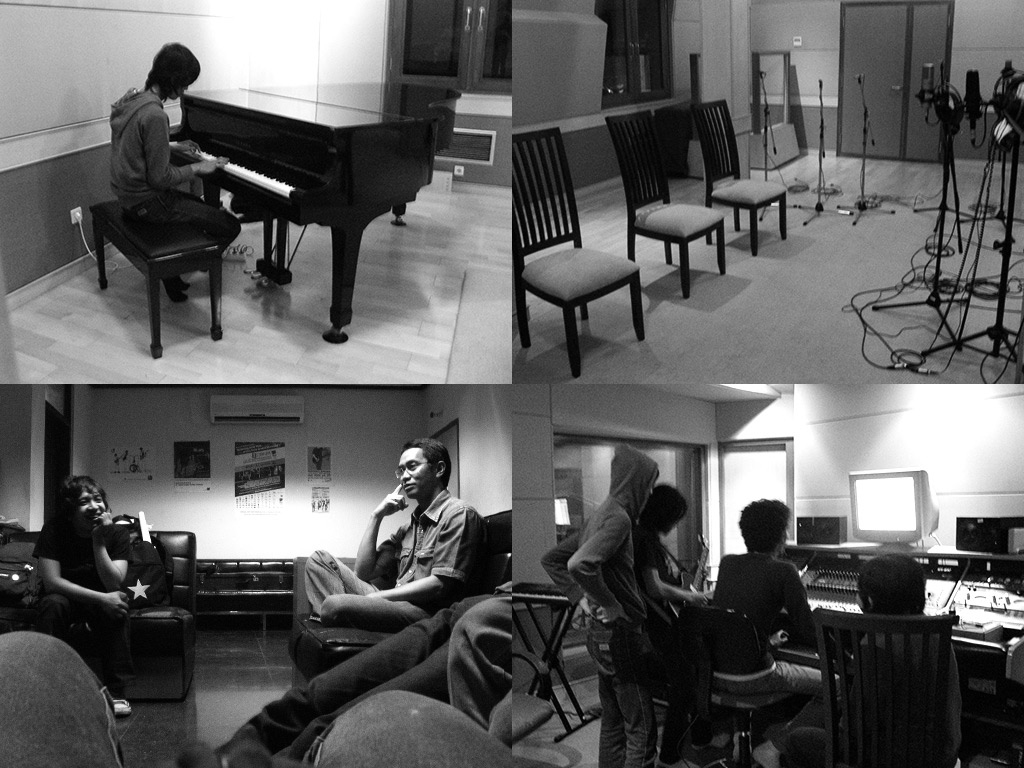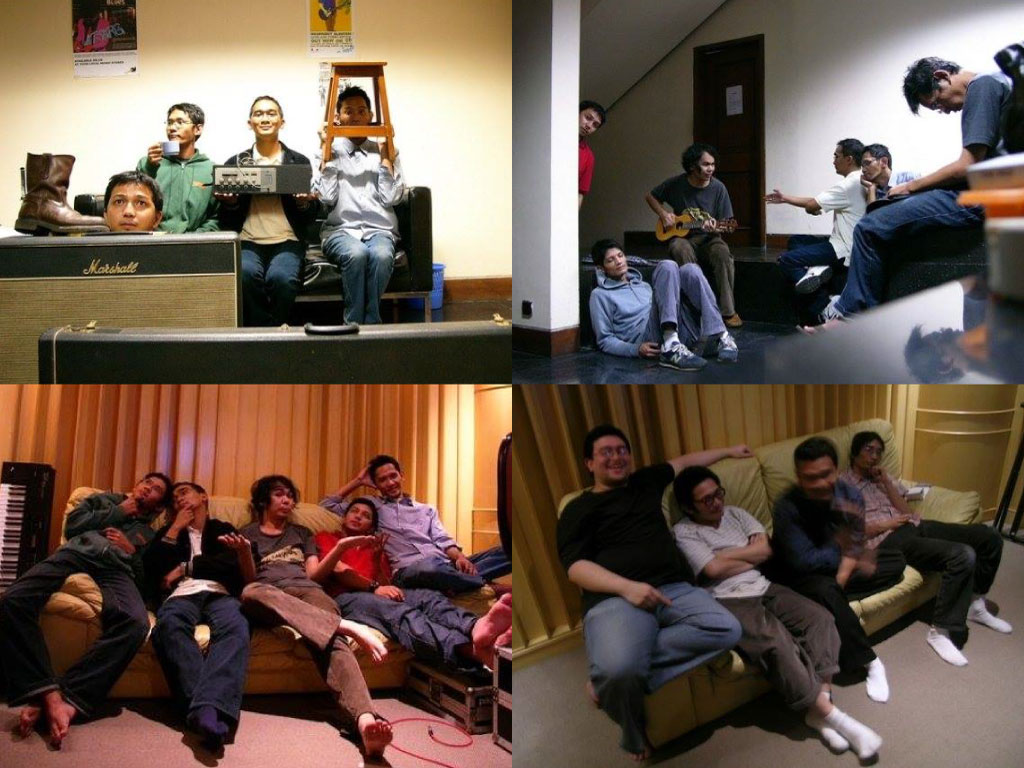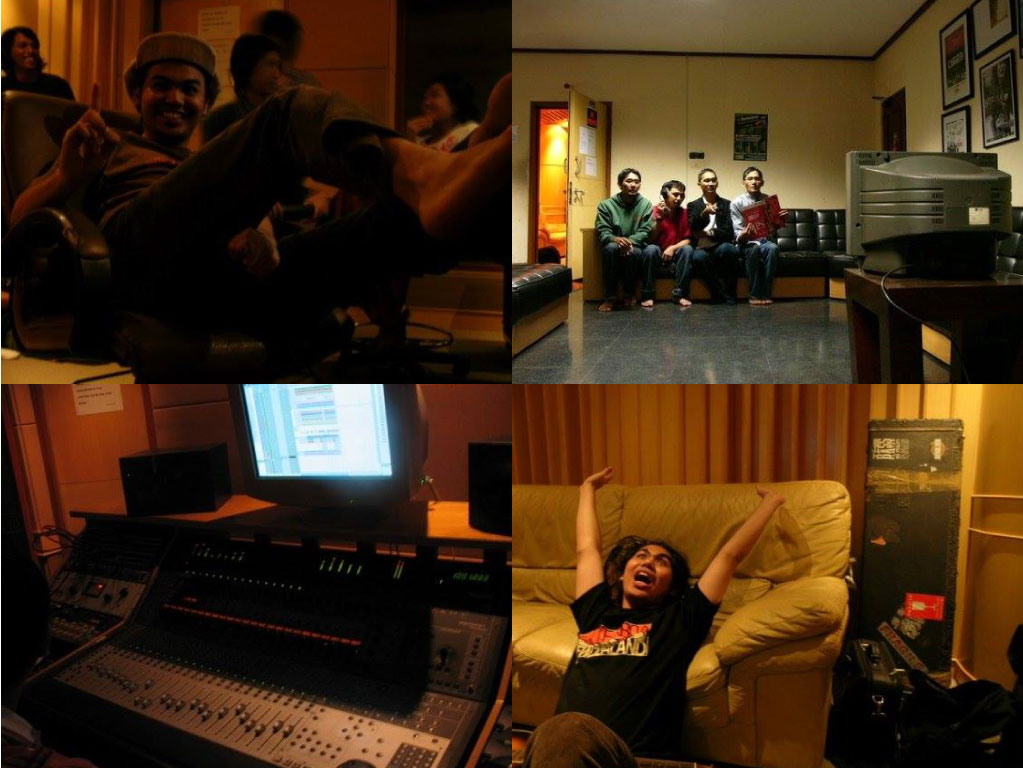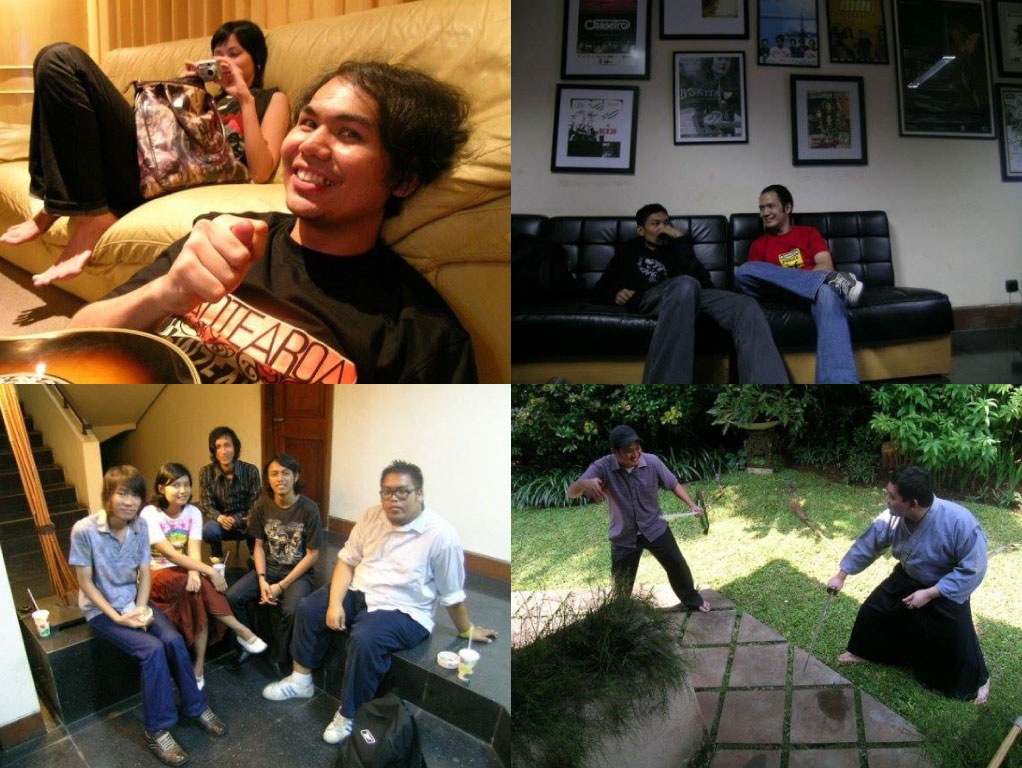 It's all started from JKT: SKRG, a compilation of 12-not yet known independent bands. When it was released, this album brought a whole new dimension to the Indonesian music scene, which was shunned by many due to its sappy copycat of western music coupled with often hasty productions. JKT: SKRG gave music lovers an alternative to the wailing and moaning with a diverse set of genres and lyrical topics.
The track list has everything to make it one of the best releases of 2004. The album kicks off with C'mon Lennon's anthemic "Aku Cinta J. A. K. A. R. T. A." (a song that ended up being the chants of Jakarta football club hooligans) to the eerie 10 minutes ending "Meter" by Ruanghampa. JKT: SKRG was Aksara Records' great introduction to Indonesian music fans.
Surprisingly, the influential album had a low-key beginning. Continuing the spirit of Fast Forward Records and Sirkus Records, at first, David Tarigan wanted to release a compilation of Indonesian 60's music. But after having difficulties in pursuing the masters and the release permits of the songs, the project came to an abrupt end (several years later, 90% of David Tarigan's compilation material were released as "Those Shocking Shaking Days" by Egon/Stonethrows' NowAgain label). Luckily the spirit of archiving drove David to another idea, to compile the vibrant music scene happening at BB's Café s, a bar/club in Central Jakarta.
Watching great bands (where most of them are his friends) performing and having a good time at BB's gigs, David felt that the scene needed to be documented. With the goal of introducing to the world the scene that he loved, David ended up persuading Hanin Sidharta, owner of Aksara Bookstore, to record BB's scene in Hanin's Pendulum Studio. When the recording process of all 12 bands was done, David was faced with a problem: who will release this compilation? He again approached Hanin, asking him to release the compilation by making a record label. This is the day when Aksara Records was born.
While the people of Aksara were still barely figuring out how a record label operated, JKT: SKRG already made its presence known nationally. Taking a liking to some of the songs in JKT: SKRG, Nia Dinata and Joko Anwar invited Aksara Records to compile a soundtrack for their upcoming movie, "Janji Joni". The great success of "Janji Joni" film amplified the sounds of Aksara Records to a wider audience. It even came at the point where a middle aged woman came across the music section at Aksara Bookstore and eagerly asked to buy "Johnny, Johnny" song, referring to the 3 chords – drunk in the making- Teenage Death Star's "I've Got Johnny in My Head". At that point, David started to realize that this movement could be really mean something.
Starting with the success of the "Janji Joni" soundtrack, Aksara Records then deepened their fangs into the music business by adding more great bands to their roster: The Adams, Sore, White Shoes and The Couples Company, Goodnight Electric, TIKA, The Brandals, Ape on the Roof, Vox and Efek Rumah Kaca were all part of Aksara Records at that time. The label grew into one of the powerhouses of the Indonesian music scene. Releasing several albums and seven compilations – four of them included in Rolling Stones Indonesia's greatest Indonesian albums of all time.
Taufiq Rahman from The Jakarta Post states that Aksara Records is one of the important independent record labels that arise from its kind with its promising roster. To Marcel Thee (Sajama Cut and writer for The Jakarta Globe), Aksara Records is the vanguard of the independent music scene. The label offers a lot more than just music; it delivers a whole new perspective and approach to DIY ethics. Many of the people who were active in Aksara Records and the BB's scene have established themselves and continue to be the driving force behind today's creative scene in Indonesia.
What really made Aksara Records get to a distinctive level is that they also known for their "glossy" (royal) image. Unlike the average independent record label whose financial support is limited, Aksara Records were able to provide the best possible facilities for their bands. Whatever the bands needed, Aksara would find a way to get it. "We were giving just exactly what the band needs, our service is first class. Whether it's Hammond keys, vibraphone or brass section – you name it, we will get it. And we're doing it with happy faces, completely without complaint – just like creative people did in the 60's", David Tarigan says.
And it really paid off. Band like Sore and White Shoes and the Couples Company really took advantage of the available facilities. Sore's Centralismo was recorded for over a year in the studio using hundreds of audio tracks in every session, becoming one of the label's highlights and dubbed "One of Five Asian Albums Worth Buying" by Asian Time Magazine.
Sadly, even after the label's successes, Aksara Records couldn't escape the global decline of music industry sales. After 4 years of great times, Aksara finally had to say goodbye in 2009.
Pendulum Studio will be missed the most from Aksara Records' good ol' days. Situated in Wijaya, South Jakarta, Pendulum Studio played a really big role in Aksara Records' golden era. Pendulum Studio wasn't just a recording studio, it was also the place where the creativity started. During the Aksara Record era, Pendulum Studio could easily be mentioned as a hodgepodge of some of finest artists in Jakarta. Bin Harlan (vocalist of C'mon Lennon, former manager of Efek Rumah Kaca, Singer-songwriter, and Aksara Records' staff) compared Pendulum Studio with Potlot, the band SLANK's home base, where artist like Anda, Bunga, Oppie Andaresta and other took their first step in the music industry.
Musicians, video makers, visual artists, audio engineers, and music producers hung out at Pendulum all the time – the studio becoming their second home. A place to share creativity, individual ideas develop into collaborative projects. Ale from White Shoes and The Adams explains in a Gigsplay interview that music wasn't necessarily discussed when they hung out, but became the result of what all they all share together. That is the reason why Aksara Records releases often came out as collaborative projects. Bin Harlan adds that it is hard to imagine one of Aksara finest release, "Centralismo" to come out from different record label. All of its elements, from the cover art, packaging to the sound production, clearly, was the result from an intense yet collaborative environment: Pendulum Studio.
With today's more accessible and better music production, many new independent musicians have emerged – each of them making their mark in today's music industry. What is missing from today's crowded scene, though, are acts and labels that stands out – those who epitomise and represent the current music landscape.
"To join the independent music scene is a serious business with a very low profit margin, where deprivation is an incoming doom" Wendi Putranto from Rolling Stone Magazine points out. What can be learned from Aksara Records maybe sounds cliché: that they did everything that really matters the most to themselves. "To live the business passion-driven, not otherwise" Marcell Thee said. Bin Harlan adds that while the temptation of making potential things bigger is inevitable, what matters most is why you decided to do music in the first place – passion.
Shortly after the closing of Aksara Records, Pendulum Studio has been sold and with it, tons of memories. In the end, while still feeling sorry about how Aksara Records came to an end, Marcell Thee mention that there's a silver lining that can be dragged out of this collapse: it offers perspective and reveal how influential the movement really is. For David himself, it is a relief to let go of those happy days, "It is the end of an era anyway, now I can move on and expanding networks to a wider area to get new ideas, encouraging people to live their passion, because In the end, it's all about meeting new people".
Picture 2,3,4,5 courtesy of Indra Ameng
Picture 6,7,8 courtesy of Age Airlangga & Iman Fattah