Experiencing Melbourne as a Local
An insider's guide to Melbourne, Australia
by Ken Jenie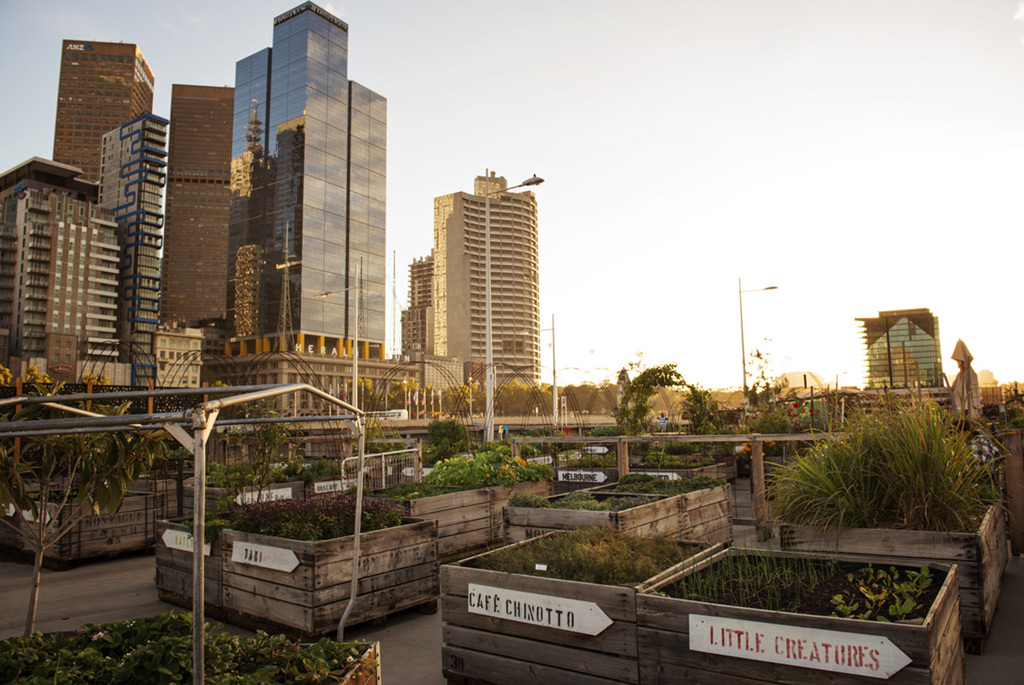 If you're not too fond of the hustle and bustle of a megacity, and not a quite a fan of the peacefulness the country side can offer, then Melbourne may be your ideal city. Formerly known as Batmania, Melbourne is multicultural city with much to offer. There are countless art galleries, music venues, cafes (Melbourne is big on coffee, a local would never go to Starbucks) and rooftop bars. Everything is made easy with their excellent public transportation. Melbourne is a relatively small city, with a lot of unique suburbs surrounding it. So it's recommended that you stay somewhere in the CBD area to gain easy access to the entire city.
We don't recommend you spending only a day in Melbourne, but if that's all the time you got, then this guide might help.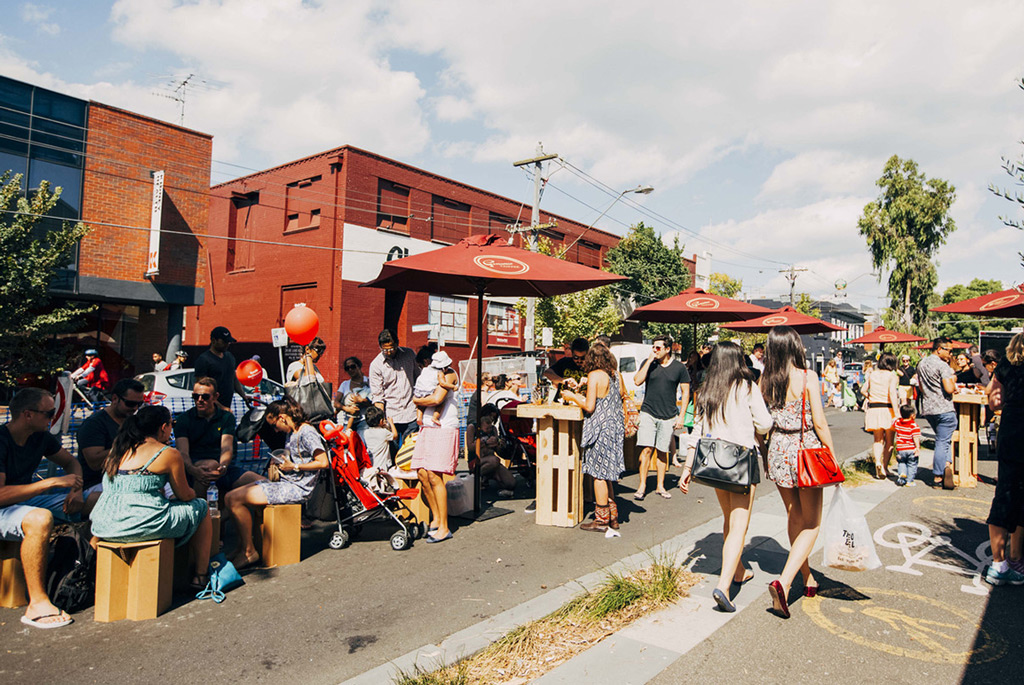 Make sure you wake up early to see the city come alive. In the movies, you see characters spending their morning in local markets picking fresh fruits, and fresh flowers. Those things actually happen here in South Melbourne. Only a few tram stops away from the city center, South Melbourne Market is a bustling and energetic local market where families gather to shop for local produce. The market is surrounded by great cafes for you to grab breakfast or brunch. It's recommended that you try Chez Dre, a very popular cafe to tourist and locals alike and for a good reason – Chez Dre offers French-inspired all-day breakfasts using the highest quality local produce and organic ingredients. Highlights include avo with whipped goat's cheese and braised beef cheek baguette. They are also well known for their pastry and cakes. If you want something light, South Melbourne is also home of the famous South Melbourne Market Dim Sims. A big and healthy breakfast should give you plenty of energy for the rest of the day.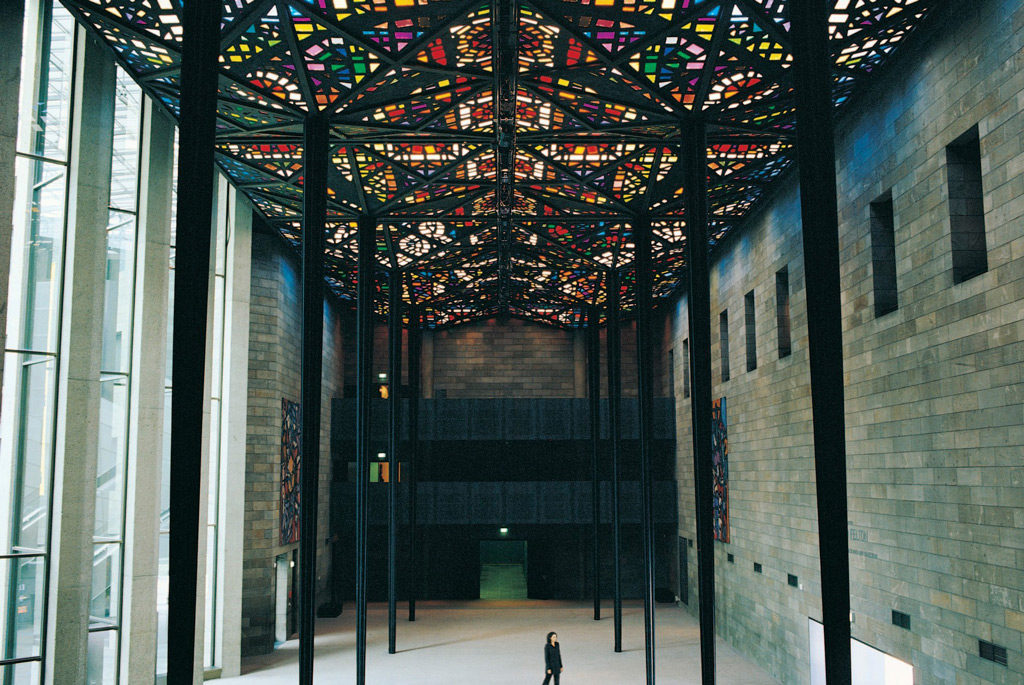 Next, experience the creative Melbourne. Don't forget to walk while in Melbourne, or for those of you who prefer to cycle, Melbourne City Bikes are speeded across the city and can be used by anyone. Whether you decide to walk or take the tram, the Arts Center and National Gallery of Victoria (NGV) is only a few tram stops away from South Melbourne and the city. Make sure you spend a good couple of hours at the NGV indulging in the collection of artworks, ranging from the 18th-century paintings to contemporary art by local and international artists. If you have the time, maybe you can come back in the afternoon to catch the ballet or the orchestra performances at the Arts Center. Australia is home to a vibrant art scene – one of the many reasons to plan your visit to the land down under. If you enjoy the sun, head to the Botanical Gardens, which is only a 10-minute walk from the NGV. The Botanical Gardens is a huge garden with many different types of plants, a perfect place to have a picnic. During summer time, there is quite an impressive outdoor cinema in the middle of the garden.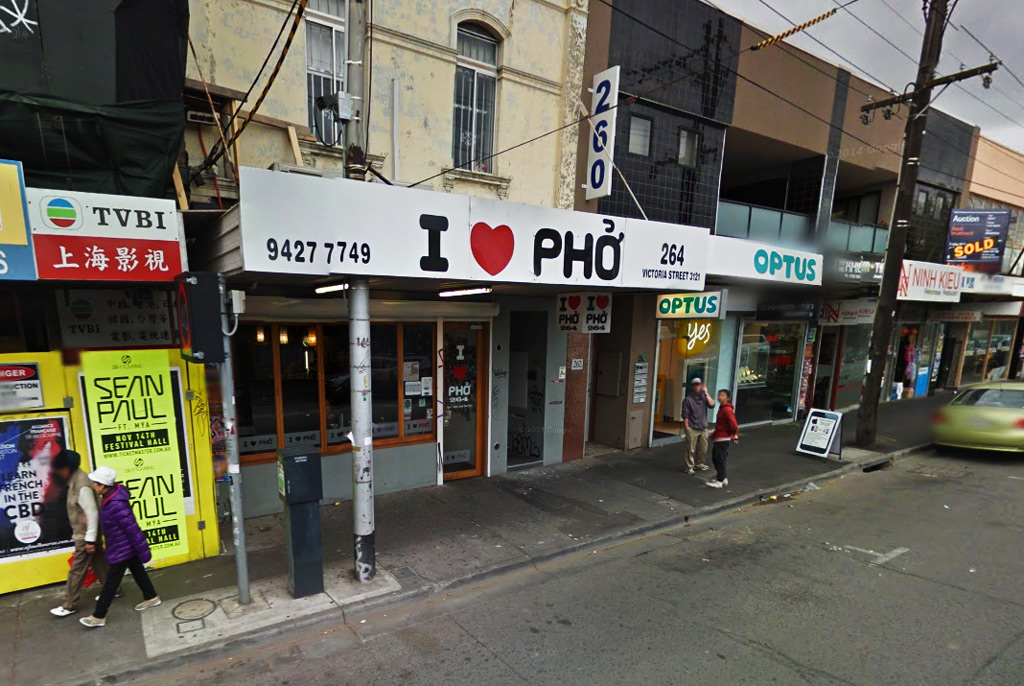 Next: Lunch. You can find almost any kind of cuisine in Melbourne, from Indonesian, Greek, Sichuan to African food. One of the more popular cuisines is Melbourne's collection of Vietnamese food. For one of the best pho in the city, head to the inner city suburb of Richmond and make your way to Victoria Street, (which is basically Melbourne's Little Saigon). There's a chock-full of Vietnamese restaurants in this area, but you should try I Love Pho – an unassuming restaurant that dishes up steaming bowls of pho day and night to eager customers.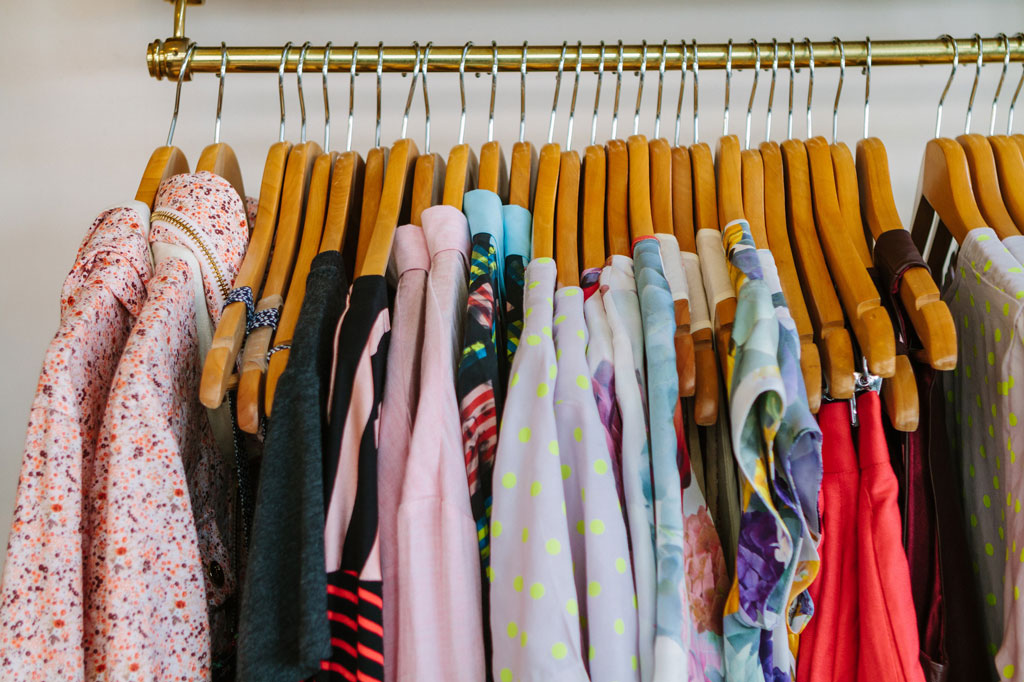 All that pho is sure to give you enough energy to continue your exploration. Head back to the city center to do some shopping. The temptation to spend is high here in Melbourne, with plenty international brands such as APC, H&M and COS recently opening shop in the city. One shop that stands out is Sneakerboy. A sneaker shop that's been talked about by many fashion blogs lately. Located in Little Bourke, Sneakerboy's tunnel-like interior will surely catch your attention, their innovation however, is their zero on-site inventory mode, which means that you can try on the sneakers, and they'll send the products to your house once you've made the purchase. For those looking for high-end brands, Collins Street is packed with them, from Prada to Chanel and everything in between.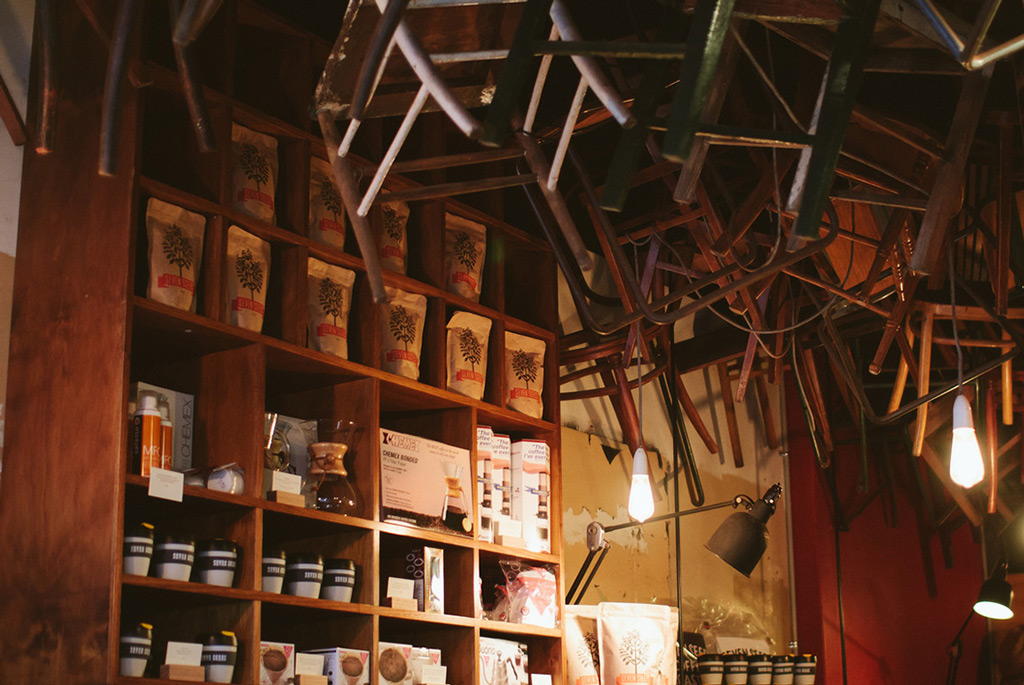 One thing about Melbourne you should know is that they take their coffees seriously and that it's extremely hard to find bad coffee in Melbourne. After the shopping, make sure you head to Brother Bada Budan in Little Bourke Street, this tiny coffee shop is usually busy, and is one of Melbourne city's best.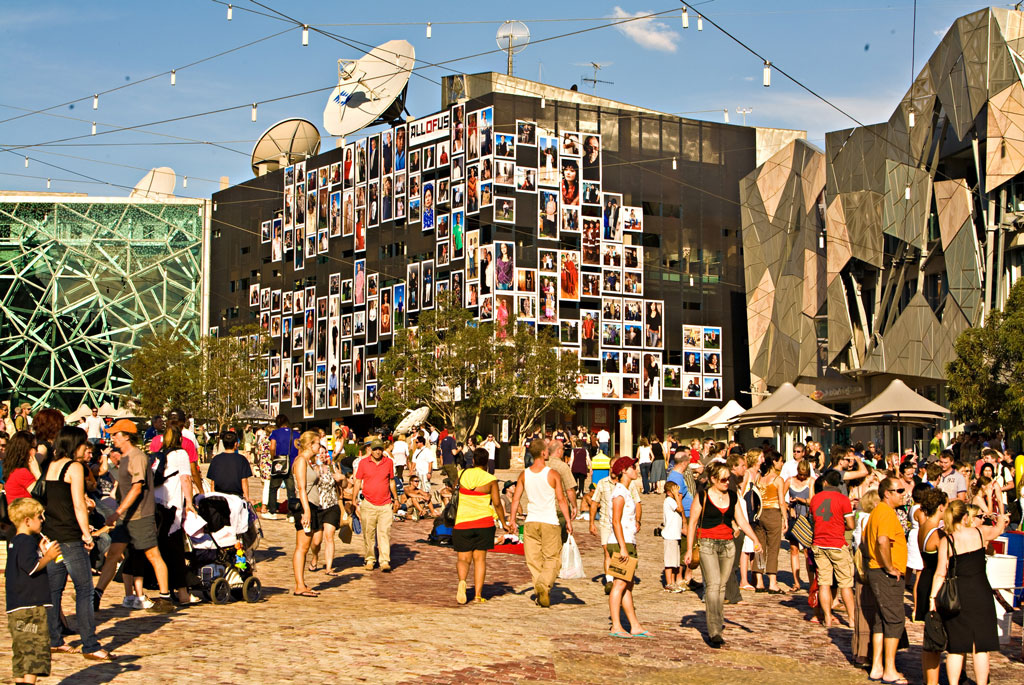 Before you head to dinner, don't forget to enjoy some of the public events Melbourne City can offer. Federation Square, located just across Flinders Street Station, is a community space where you can just sit down, relax, and people watch. Sometimes they show full-feature films on the big screens, beach chairs provided. It's also a popular spot for food festivals. These activities are Australia at its best, so be sure to research what events are happening year-round, and find traveling options that are right for your Australian vacation.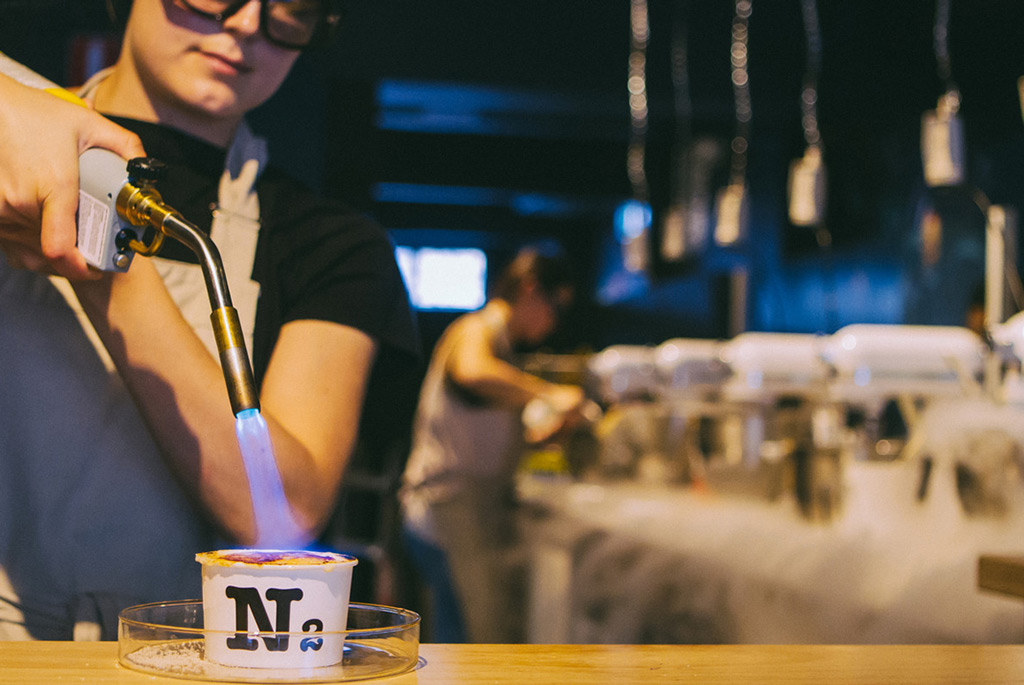 After enjoying a good cup of coffee and enjoying the Federation Square, head to the Fitzroy neighbourhood for dinner. This is probably one of the most popular places in Melbourne right now. Complete with hundreds of restaurants, each have their own character and unique food selections. Try Cutler & Co. if you're looking for an excellent and artful fine dining experience, or maybe the famous Veggie Bar, which may just turn you into a vegetarian with their raw cheese cake.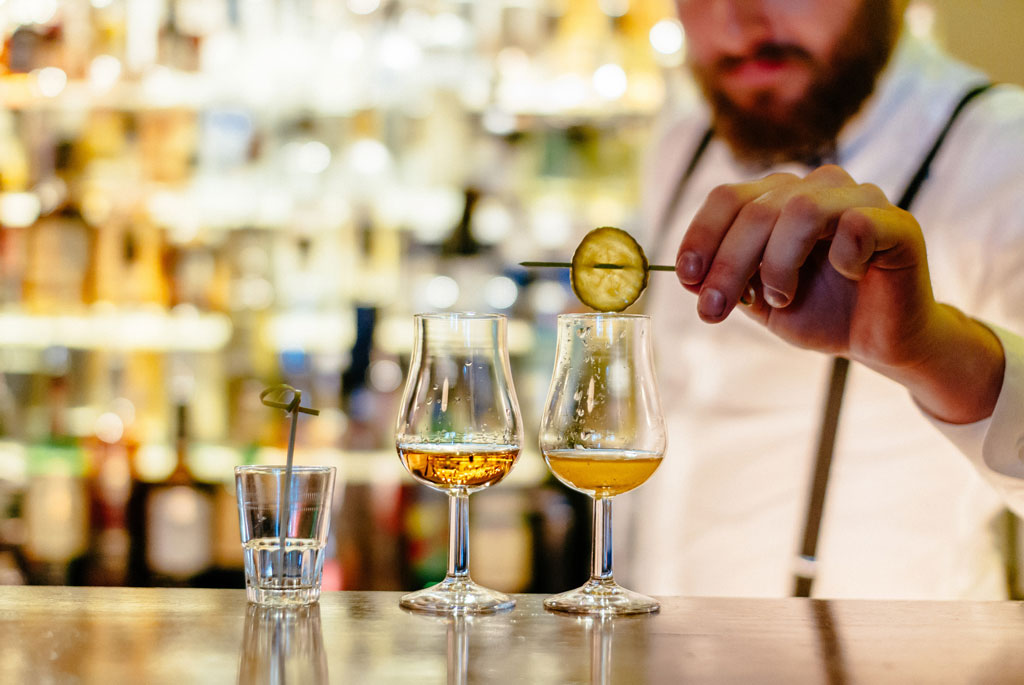 There are plenty of bars around Fitzroy; Australians do like their beer and wine. Most of them are great, but a few give you a view like Naked In the Sky. Located on a rooftop on the 4th floor, this bar gives you a great view of the city. Enjoy it while sipping on a fiesta of local, Basque and Spanish beers, and wines. A great way to end your day in Melbourne.
This great city has something to offer to everyone. From university students to young families. Make sure you have the will to explore every lane and every street – after all, Melbourne has been voted most livable city in the world multiple times. Once again, you can easily get interesting offers to visit Australia via Wego.
Plan your travels to Australia with Wego to find the best ticket and hotel rates, as well as information on destinations you must visit.