5,555 Karafuru NFT Karya Kolaborasi Wede dan Museum of Toys Telah Sold out Dalam 7 Menit
Karafuru pun tengah merencanakan reveal pada 10 Februari 2022.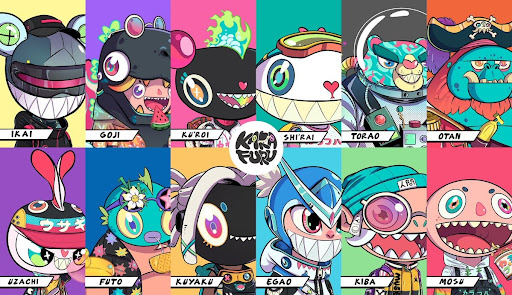 Teks: Nancy Rumagit
Foto: Karafuru/Museum of Toys
Pada tanggal 5 Februari kemarin, Karafuru NFT karya Wede dan Museum of Toys, meluncurkan 5,555 NFT pada pukul 21.00 WIB sebelum mereka sold out 7 menit kemudian pada pukul 21.07 WIB.
Furus, we are sold out! 🥺🙏 pic.twitter.com/xboG6WisPq

— Karafuru NFT (@KarafuruNft) February 5, 2022
Wede adalah ilustrator asal Indonesia yang telah mendapatkan ketenaran atas karakter-karakter uniknya. Bersama dengan Museum of Toys, Wede pun telah merencanakan AR / VR untuk masa depan Karafuru, dan juga physical toys.
Sejak kesuksesan mereka, Arnold Poernomo pun telah mengatakan di Twitter bahwa Karafuru merupakan sebuah studi kasus untuknya dalam kesuksesan peluncuran NFT, IP, dan make or break sebuah brand setelah peluncuran.
Karafuru kini akan merencanakan sebuah reveal pada tanggal 10 Februari 2022.
☀️ KARAFURU REVEAL ☀️

Save the date as we will all finally meet our Karafurus!

• Thursday 3pm UTC February 10, 2022

LFG FURUS 🔥#KarafuruNFT pic.twitter.com/JTmUPKeukB

— Karafuru NFT (@KarafuruNft) February 6, 2022