Kanoko Takaya dan Sharon Angelia Berkolaborasi dalam Pameran "Pegang-Pegang" yang akan Diselenggarakan di Titik Dua Ubud
Pameran kolaboratif ini merespon sudut-sudut Bali yang diabaikan oleh publik.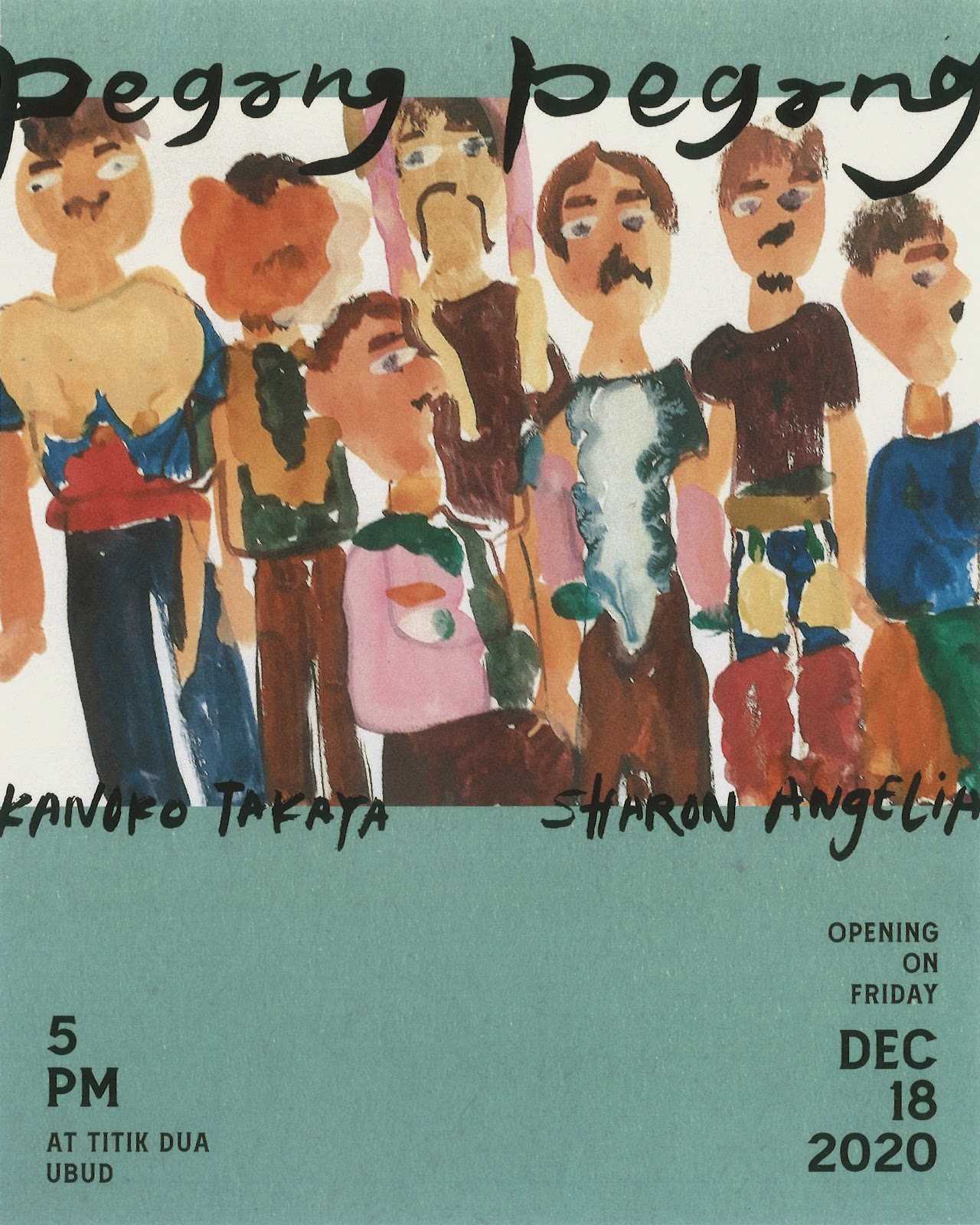 Teks: Ratu Intan Mutia
Foto: Pegang-Pegang
"Primal, central, and indispensable to our sense of sanity as being a human, touch is the first sense that we develop as humans."
Menjelang akhir tahun, Kanoko Takaya (seniman mix-media) dan Sharon Angelia (fotografer) menyelenggarakan pameran "Pegang-Pegang: Selayang Pandang, Sekali Pegang". Takaya berkolaborasi dengan Angelia untuk mengadakan pameran yang menawarkan pengalaman sentuhan. Mereka ingin melihat bagaimana setiap orang berinteraksi dan memberikan respon kepada satu sama lain. Melalui pameran Pegang-Pegang, Takaya dan Angelia mencoba untuk menanggapi lingkungan yang ada di Bali dan mencengkram apa yang diabaikan orang lain, seperti porter di pasar, bapak-bapak menyesap kopi di pojok gang, dan anak-anak muda menghabiskan hari di pantai. 
Didukung oleh RUCI Art Space, pameran Pegang-Pegang akan dibuka mulai tanggal 18 Desember 2020 hingga 18 Januari 2021 di Titik Dua, Ubud, Bali. Acara pembukaan pameran diadakan pada 18 Desember 2020 pukul 17.00 WITA.