Philadelphia Museum of Art Menyorot Pakaian Unik dari American Counterculture
"Off the Wall: American Art to Wear", memperlihatkan patchwork kimono, teknikal rompi dan banyak lagi yang dirancang oleh lebih dari 60 seniman.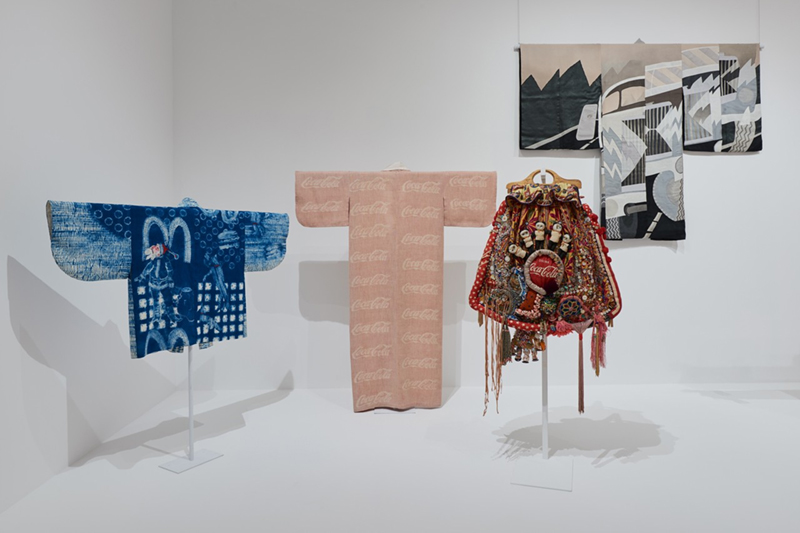 Teks: Novila Nuramalia
Foto: Philadelphia Museum of Art
Philadelphia Museum of Art, kembali menggelar pameran monumental yang menampilkan lebih dari 100 karya seni pakaian unik yang dibuat oleh sekitar 60 seniman Amerika. Bertajuk "Off the Wall: American Art to Wear", pakaian yang dipajang ini memiliki rentang waktu selama tiga dekade mulai dari tahun 1967 hingga 1997.
Gelaran "Off the Wall" dibagi menjadi sembilan bagian ruang, dengan beberapa angsuran yang dinamai dari musik populer tahun 60-an dan 70-an untuk referensi berbagai isu luas yang memiliki dampak mendalam pada para artis. Seperti pada bagian pertama, diberi judul album Bob Dylan yang ikonik yaitu "The Times They Are A Changin'" yang di antaranya menampilkan karya pakaian dengan kain berbelit buatan Lenore Tawney, dan Dorian Zachal. Pada bagian lain terdapat "Come Together", terinspirasi oleh lagu The Beatles, pakaian tersebut melakukan pendekatan DIY oleh berbagai seniman dari periode waktu itu.
"Untuk menghindari gejolak sosial dan politik 1960-an dan awal 1970-an, kaum muda saat itu sering beralih kepada fiksi ilmiah dan sastra fantasi. Sedangkan para seniman muda justru menciptakan dunia fantasi yang terinspirasi oleh imajinasi mereka sendiri. Hingga kreasi mereka yang luar biasa kali ini bisa dilihat pada gelaran "Off the Wall: American Art to Wear", tutur pihak dari museum.
Pameran "Off the Wall: American Art to Wear" berlangsung hingga 17 Mei 2020. Kunjungi situs Philadelphia Museum of Art untuk informasi lebih lanjut.