Skepta Lakukan Lelang Sekaligus Kurasi Karya Seni untuk Sotheby's
Terjunnya Skepta ke dunia seni akan diperlihatkan lewat karyanya "Mama Goes to Market" yang akan ikut dilelang di gelaran Contemporary Curated di Sotherby's London.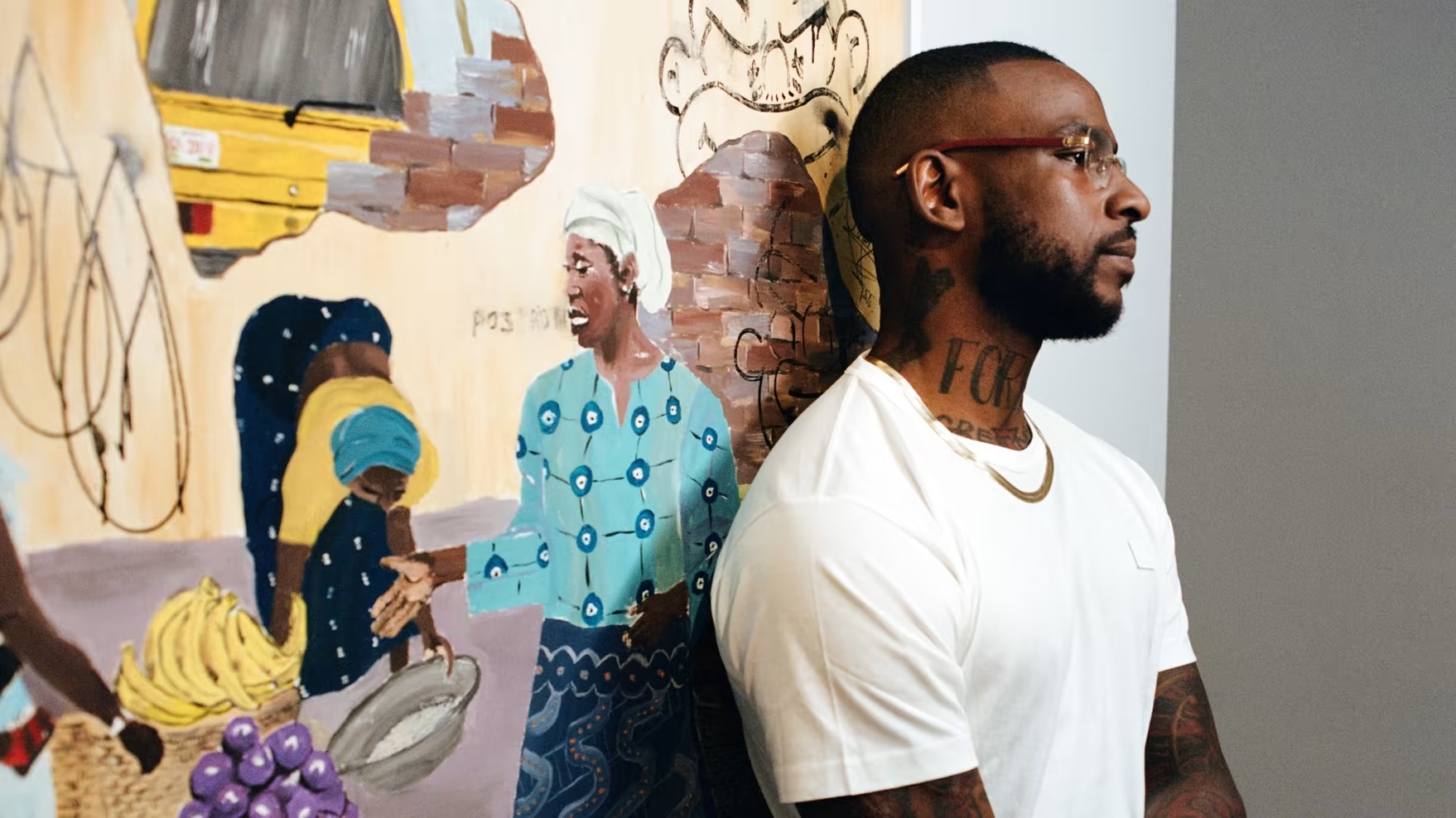 Teks: Septiana Noor Malinda
Foto: SKEPTA, Dexter Navy
Rapper, produser, sekaligus DJ Skepta akan menjadi kurator koleksi spesial sekaligus menjual karya lukisannya sendiri dalam lelang seni Contemporary Curated di Sotheby's, London.
Karya lukis Skepta bertajuk "Mama Goes to Market" merupakan satu-satunya karya lukis yang dibuat olehnya di usia dewasa. Skepta mengaku tidak memiliki motivasi untuk menjadi seorang profesional. "Mama Goes to Market" justru lahir dari kanvas dan cat minyak yang dibeli dari Amazon dan menunjukkan rasa frustasi yang timbul ketika awal badai pandemi Covid-19.
"Mama Goes to Market" menggambarkan tiga wanita Afrika yang salah satunya terlihat menggendong anak. Spekta ingin menggambarkan bagaimana ia dulu digendong oleh sang ibu. Latar belakang lukisan dihiasi dinding bergrafiti yang menggunakan seni jalanan Lagos sebagai referensi. Harga karya pertama dan terakhirnya berada pada rentang USD 46,000-69,000. 
Penjualan dari gelaran Contemporary Curated biasa diadakan dua kali dalam setahun dan menampung 90 hingga 120 karya. Kali ini, Skepta memilih sekitar delapan hingga 12 karya yang melukiskan Nigeria.
Dari banyaknya karya yang terkumpul, Skepta memilih beberapa lukisan milik artis-artis Nigeria, yakni Olaolu Shawn, Frank Bowling, dan Lynette Yiadom-Boakye.
Portrait surealis milik Lynette Yiadom-Boakye dipilih Spekta karena intensitasnya dalam mempertanyakan identitas dan representasi. Boakye bahkan mengundang audiens untuk memproyeksikan narasi, ingatan, dan interpretasi mereka sendiri. 
Selebihnya, Spekta mengaku bagaimana ia memilih karya spesial, "I chose these pieces because, to me, they all had an African feeling about them. Whether they were created by African artists or not, they all share in this essence – be it the work's texture, colour or subject matter. And, in one way or another, they triggered powerful dialogues with my painting too', akunya.
Lelang seni Contemporary Curated Sotheby's 2022 dilaksanakan mulai 7 hingga 13 September 2022.