The Museum of London dan The Museum of Dreams Membuat Proyek untuk Mengumpulkan Mimpi
Data yang diperoleh dari para peserta itu digunakan untuk melihat bagaimana kita membuat skenario dalam mimpi dan nantinya diolah guna lebih memahami kesehatan mental manusia saat terjadi krisis.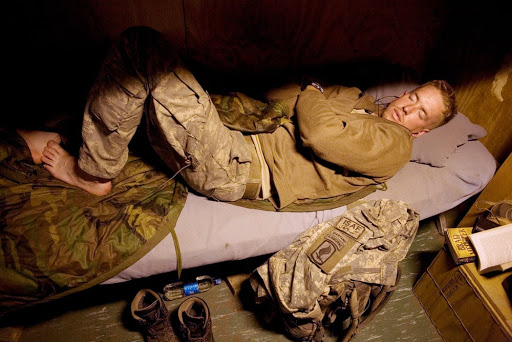 Teks: Daniet Dhaulagiri
Foto: The Museum of Dreams / Tim Hetherington
2020 adalah tahun di mana manusia dipaksa memutar otak untuk menyiasati keberlangsungan hal-hal rutinnya sehari-hari, sejauh ini penyebaran Covid-19 belum juga berhenti, vaksin pun masih belum ditemukan yang pasti. Manusia—dari yang muda sampai yang tua—mau tak mau harus bersahabat dan mengoptimalkan penggunaan teknologi sebagai solusi agar aktivitasnya tidak sepenuhnya 'berhenti'. 
Unsur kebaruan yang sedang dihadapi manusia ini, akhirnya menciptakan sebuah ide penelitian dari the Museum of London yang bekerja sama dengan the Museum of Dreams Kanada untuk mengumpulkan mimpi dari para peserta yang tinggal di London. Seri ini diberi nama "Guardian of Sleep" dan akan masuk dalam proyek "Collecting COVID" yang sedang digarap oleh the Museum of London.
Seri mengumpulkan mimpi ini adalah hal yang baru pertama kali dilakukan oleh the Museum of London, Forteini Avarani, selaku Kurator Digital di the Museum of London berkata, "By adding dreams as raw encounters and personal testimonies to our permanent London Collection for the very first time. Traditionally, when museums have collected dreams it has been in the form of artistic impression, for example, paintings or drawings influenced by the events, however, this can often dissociate the dream from the dreamer. Instead, as part of Collecting COVID, we will collect dreams as first-person oral histories with the aim to provide a more emotional and personal narrative of this time for future generations."
Sementara itu Sharon Sliwinski, Pendiri the Museum of Dreams yang berasal dari Western University di Kanada menyampaikan, "This new research with the Museum of London as part of their Collecting COVID initiative, aims to provide a rich resource for further understanding the significance of dream-life as a mechanism for working through social conflict and how the pandemic has affected the human condition."
The Museum of London mempersilahkan warga London yang tertarik berpartisipasi untuk mendaftarkan dirinya melalui info@museumofdreams.org pada tanggal 15 Januari 2021. Mimpi para peserta ini nantinya akan diambil melalui testimoni atau cerita langsung dari peserta tersebut, lalu diolah menjadi sejarah oral mengenai pandemi Covid-19. "Guardian of Sleep" nantinya akan berlangsung pada Februari 2021.