Gucci Mengembangkan 'Vault' dengan Peluncuran Koleksi Kapsul Bersama Delvaux dan Charvet
Collina Strada, Vans, Rave Review, Wales Bonner, Martine Rose, RUI, ERL, dan Cormio juga tengah masuk spotlight ekspansi ini.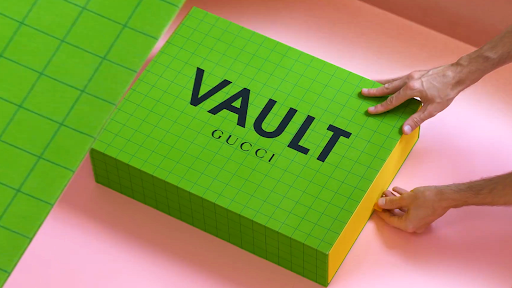 Teks: Nancy Rumagit
Foto: Gucci
"We called it Vault because a vault is a storage place for beautiful things," ujar Alessandro Michele.

View this post on Instagram
Gucci pertama meluncurkan Vault pada bulan September tahun lalu, sebuah konsep toko online ciptaan Alessandro Michele sendiri yang menawarkan berbagai barang vintage Gucci dengan karya-karya dari sejumlah desainer yang tengah naik daun. Bianca Saunders, Collina Strada, dan Ahluwalia adalah beberapa nama yang muncul dalam Vault pada peluncuran perdananya.
Alessandro Michele kini telah kembali mengumumkan ekspansi Gucci Vault lebih lanjut lewat merilis koleksi-koleksi kapsul bersama Delvaux dan Charvet, dengan sejumlah tas limited-edition dari Delvaux, koleksi dasi, pochette, serta flower lapels dari Charvet. Peluncuran ini merupakan penambahan dari lineup desainer yang tengah di-spotlight oleh luxury brand berbasis Florence ini.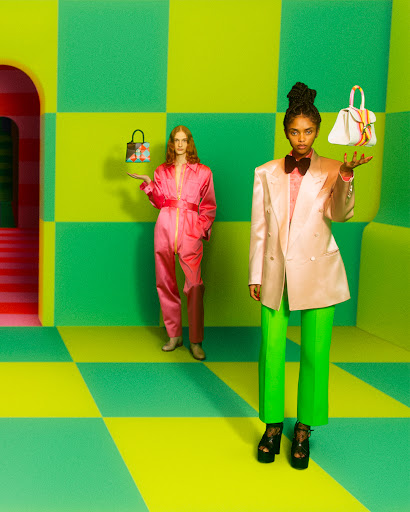 "Vault is a project that I have worked on with dedication and care. It is an open laboratory in which to introduce new chemical agents to continue the experiment. For me, it's a source of immense happiness that aims to put diverse energies into circulation and to celebrate my love for objects."
Selain Vault, Gucci pun tengah mengerjakan sejumlah proyek-proyek berbasis online, seperti kolaborasi 'SuperGucci' dengan Superplastic untuk meluncurkan NFT. Gucci pun telah membuka platform mereka di Discord untuk memberikan kesempatan kepada komunitas mereka untuk membahas tahap selanjutnya untuk Gucci dalam ruang eksperimental ini.