Berangkat dari Game hingga Animasi, "Arcane" Sukses Raih Tiga Penghargaan Emmy
Seri Netflix "Arcane" memimpin dengan menyabet tiga kemenangan individu Emmy melalui musyawarah rekan sejawat profesional.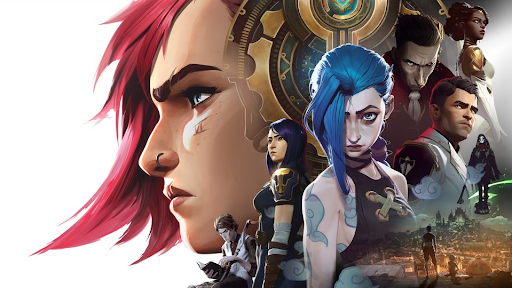 Teks: Septiana Noor Malinda
Foto: Arcane
Penghargaan Emmy baru akan dilangsungkan bulan depan. Meskipun demikian, kabar baik telah diterima oleh Riot Games dan mitranya Fortiche Productions selaku studio produksi animasi dan kreatif yang berbasis di Prancis. Pasalnya, seri animasi Netflix "Arcane" hasil kerja sama mereka telah meraih tiga kemenangan individu kategori pilihan juri (Juried Categories).
Congratulations to our friends at Fortiche for three #Emmys wins in Outstanding Individual Achievements in Animation! 💫 pic.twitter.com/AT0h4IQgkC

— Arcane (@arcaneshow) August 11, 2022
 "Arcane" menyabet tiga kemenangan dalam Juried Categories, yakni Anne-Laure To sebagai Color Script Artist di episode "The Boy Savior", Julien Georgel sebagai Art Director di episode "Happy Progress Day!", dan Bruno Couchiho selaku Background Designer di episode "When These Walls Come Tumbling Down".
Pemenang Juried Categories disaring oleh panel profesional rekan sejawat yang sesuai dan dipilih melalui evaluasi satu langkah dan prosedur pemungutan suara. Musyawarah yang dilakukan mencakup diskusi terbuka terhadap karya masing-masing peserta untuk dilakukan peninjauan menyeluruh tentang manfaat pemberian Emmy.
Upacara penghargaan Emmy kali ini akan diselenggarakan pada 12 September 2022, sekaligus menjadi pertama kali diadakan setelah terakhir kali dilaksanakan sebelum pandemi Covid-19 terjadi. Acara pemberian penghargaan Emmy tahun ini akan bertempat di Microsoft Theatre, LA Lives, Los Angeles. 
Selain "Arcane", terdapat pula "We're Here" dan "Legendary" yang turut menjadi  pemenang Juried Categories.