Dari Best Original Score hingga Best Animated Short, Piala Oscar akan Memotong 8 Penghargaan dari Tayangan Acara Tahun Ini
Upaya yang dimaksudkan untuk menaikan rating ini telah disambut sangat negatif oleh para sineas dan penonton setia Piala Oscar.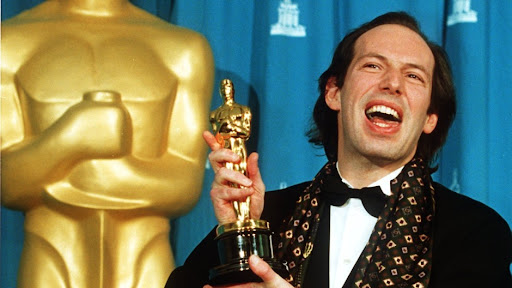 Teks: Nancy Rumagit
Foto: Jeff Haynes/AFP
Menjelang penghargaan Piala Oscar pada 27 Maret mendatang, The Academy telah memberikan sejumlah pengumuman mengenai rancangan acara tahun ini: Amy Schumer, Regina Hall, dan Wanda Sykes telah ditetapkan sebagai host, dengan produser Will Packer, dan, yang paling mengejutkan, delapan penghargaan pada tahun ini akan diselenggarakan satu jam sebelum acara penghargaan akan dimulai.
Delapan nominasi tersebut adalah:
– Best Documentary Short
– Best Film Editing
– Best Makeup and Hairstyling
– Best Original Score
– Best Production Design
– Best Animated Short
– Best Live Action Short
– Best Sound
Acara penghargaan Piala Oscar tiap tahunnya memang dikenal dapat memakan waktu yang cukup lama. Sebagai upaya satir untuk mengatasi perihal ini, Jimmy Kimmel, host pada tahun 2018, menawarkan sebuah jet ski untuk pemenang Piala Oscar dengan pidato tersingkat. Jet ski tersebut kemudian dimenangkan oleh Mark Bridges, pemenang Best Costume Design untuk Phantom Thread.
Namun kini upaya untuk memotong delapan penghargaan dari rancangan acara demi mengurangi 30-40 menit dari durasi tampaknya tidak disambut secara hangat oleh para sineas. Dirumorkan bahwa Nicholas Britell dari "Don't Look Up", Germaine Franco dari "Encanto", Jonny Greenwood dari "The Power of the Dog", Alberto Iglesias dari "Parallel Mothers", dan Hans Zimmer dari "Dune" berencana untuk tidak menghadiri acara penghargaan tahun ini sebagai bentuk protes atas kebijakan terbaru tersebut.
Reaksi dari media sosial mengenai kebijakan ini pun selaras dengan reaksi dari para sineas. Hashtag #Presentall23 mulai beredar di Twitter, sebuah upaya tersendiri agar 23 nominasi di Piala Oscar kembali diumumkan secara tradisional. Buzzfeed bahkan menuliskan artikel berjudul '25 Oscar Moments We Would Have Missed If They Didn't Air Every Category'.

The Oscars need to stop trying to appeal to people who already won't watch them.

Newsflash

They. Will. Not. Watch. #Presentall23

— Jerome! (@JeromeM94Movies) February 22, 2022