Michelle Yeoh Menunjukkan Konsistensi Performanya dalam Rilisan Terbaru A24, "Everything Everywhere All At Once"
Film ini juga merupakan debut format IMAX untuk A24.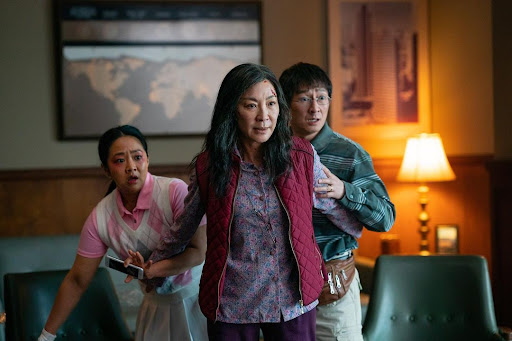 Teks: Nancy Rumagit
Foto: A24
"Everything Everywhere All At Once" oleh sutradara Daniel Kwan dan Daniel Scheinert telah menjadi peluncuran tersukses oleh A24 sejak "Uncut Gems" 2019 kemarin.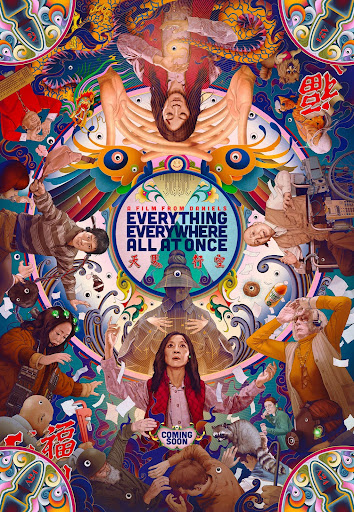 Film yang dibintangi oleh aktris legendaris Michelle Yeoh ini telah meraih angka rata-rata $50,965 pada pembukaannya di 10 layar di New York, Los Angeles, dan San Francisco, dan merupakan perilisan tersukses sejauh ini di tahun 2022. Film ini juga merupakan film IMAX pertama yang diluncurkan oleh A24.
Berikut sinopsis resmi A24 untuk "Everything Everywhere All At Once":
"Directed by Daniel Kwan and Daniel Scheinert, collectively known as Daniels, the film is a hilarious and big-hearted sci-fi action adventure about an exhausted Chinese American woman (Michelle Yeoh) who can't seem to finish her taxes."
Dari seluruh pencapaian yang telah diraih oleh "Everything Everywhere All At Once" sejauh ini, tampaknya salah satu poin yang tengah disorot oleh media adalah performa yang dibawakan oleh Michelle Yeoh pada film ini.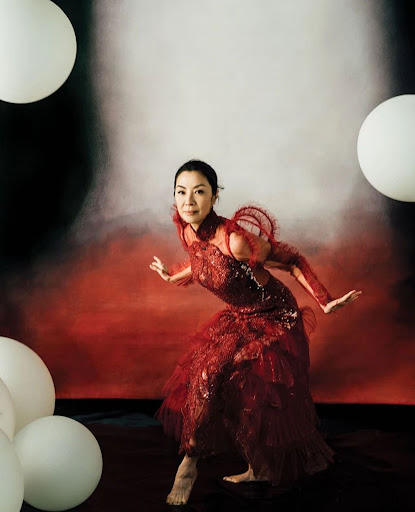 "I must say, the first time I saw myself on the screen, I was like, 'Holy shit. This is scary.' And then I'm like, 'Good, because it's not you up there," ujar Michelle Yeoh untuk The Hollywood Reporter.

"This awards season has been so toxic, awards season in general is so toxic, why do I take part, maybe I should step away from it all for a year"

*five minutes later*

"I wonder if Everything Everywhere All At Once could finally be the movie that gets Michelle Yeoh an Oscar nom"

— Jonathan (@jonathanmb32) March 27, 2022
if michelle yeoh wanted to punch me to save the universe, i'd let her

— it was rachatha all along (@RachelLeishman) March 22, 2022
Saat ini, A24 pun tengah menunjukan film terbaru bersama Kid Cudi, "X", yang dirumorkan akan membuahkan sebuah prekuel dan sekuel dengan Mia Goth. Beberapa proyek mendatang dari A24 pun termasuk sebuah musikal dengan Megan Thee Stallion, yang merupakan proyek musikal pertama mereka, serta film horor "Men" dengan Jessie Buckley dan Rory Kinnear.
Tonton trailer untuk "Everything Everywhere All At Once":