Netflix Tayangkan Lebih dari 70 Film dalam Netflix 2022 Movie Preview
Tahun ini, Netflix akan merilis setidaknya satu film dalam seminggu. Lebih dari 70 film dengan berbagai nama tersohor di dalamnya Netflix bocorkan dalam Netflix 2022 Movie Preview.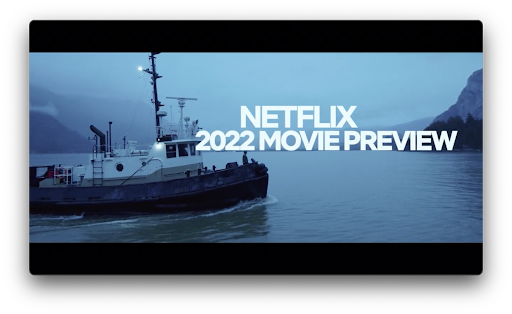 Teks: Hafiza Dina
Foto: Video Netflix 2022 Movie Preview
Dengan kasus COVID-19 yang kembali melonjak, masyarakat sebaiknya mulai mempersiapkan diri untuk melakukan karantina mandiri di kediaman masing-masing. Mulai dari makanan, alat kebersihan, P3K, hingga sarana hiburan, jangan sampai ada yang terlewat!
Untuk membunuh rasa jenuh terlalu lama berada di rumah, berlangganan layanan streaming bisa menjadi salah satu pilihan yang tepat. Apalagi, salah satu layanan streaming paling kondang dan banyak disebut-sebut namanya selama beberapa waktu ke belakang━tidak lain, tidak bukan, adalah Netflix, berencana merilis setidaknya satu film dalam seminggu pada tahun 2022 ini. Dengan jumlah yang tidak jauh dari tahun sebelumnya, terdapat lebih dari 70 film yang sudah Netflix siapkan dan bocorkan sedikit dalam preview resmi rilisan mereka.
Cuplikan yang berdurasi tiga menit ini terdiri atas berbagai footage dari film-film yang tentu akan sangat ditunggu-tunggu oleh para pecinta film. Mulai dari sekuel film komedi-misteri kenamaan karya Rian Johnson━Knives Out 2, Enola Holmes 2, Pinocchio, hingga The Gray Man━sebuah film thriller yang disutradarai oleh Joe dan Anthony Russo, sutradara dari waralaba tersohor Avengers: Endgame.
Nama-nama filmmakers ternama seperti Judd Apatow, Noah Baumbach, Niki Caro, Sally El Hosaini, Louis Leterrier, Richard Linklater, dan Tyler Perry, juga Dev Patel dengan karya debut penyutradaraannya, juga akan turut meramaikan line-up film yang dirilis Netflix tahun ini. Genre dari film yang dirilis pun juga beragam: aksi, komedi, drama, film keluarga, hingga sci-fi━meliputi Halle Berry untuk The Mothership, Adam Sandler untuk Spaceman, dan versi terbaru untuk Matilda. Dengan perencanaan demikian, semua rilisan Netflix tahun ini tentu tidak akan mengecewakan dan sekadar membuang-buang biaya langganan para penikmatnya.