"Osmosis", Serial Drama Percintaan Nan Futuristik
Menampilkan kisah drama percintaan yang berlatar kota Paris di masa depan.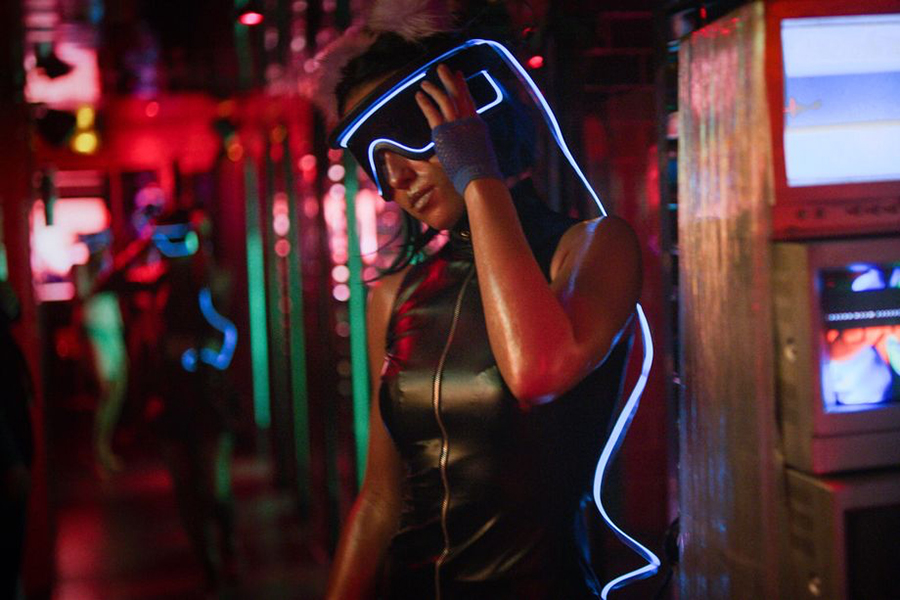 Teks: Luthfi Pradhana
Foto: Netflix
Netflix memang tidak pernah kehabisan judul serial-serial menarik untuk ditonton. Baru-baru ini, Netflix merilis satu lagi serial yang cukup menarik perhatian publik. Serial tersebut berjudul "Osmosis".
Berkisah tentang aplikasi dating app yang dapat mengumpulkan data-data dari otak si pengguna demi menemukan pasangan sejatinya, serial ini berlatar kota Paris di masa depan yang tidak terlalu jauh dari masa sekarang. Sejak perilisannya, serial berbahasa Prancis garapan Audrey Fouché ini kerap disandingkan dengan "Black Mirror" dari Charlie Brooker. Sekilas memang kisah dalam serial terlihat mirip dengan kisah dari salah satu episode "Hang the DJ". Namun, "Osmosis" tidak kalah menarik bila disandingkan dengan salah satu episode "Black Mirror" tersebut.
"Welcome to Osmosis. Are you ready to find out what love truly is?" kalimat pertama yang terucap dari suara narator di trailer serial tersebut. Pada premisnya, Osmosis adalah perusahaan yang mengembangkan aplikasi dating app yang dapat memindai dan mengumpulkan data-data dari otak si pengguna melalui sebuah chip yang diimplan ke dalam kepala. Nantinya dari data-data yang sudah dikumpulkan tersebut melalui algoritma canggih, Osmosis akan mencoba mencari pasangan yang paling cocok dengan sang pengguna.
Yang menarik dari serial ini, alih-alih mengkambing-hitamkan teknologi seperti "Black Mirror", serial ini lebih menonjolkan sisi optimisme dan secara tidak langsung memberi kesan bahwa masalah yang timbul bukan akibat dari teknologi ciptaan oleh manusia, namun masalah itu timbul dari manusianya sendiri.
"Osmosis" sudah dapat ditonton di layanan Netflix sejak 29 Maret 2019.