Sambut Akhir Perjalanan Game of Thrones di Westeros
Akankah musim terakhir Games of Thrones merangkum skema perebutan tahta di kerajaan Westeros?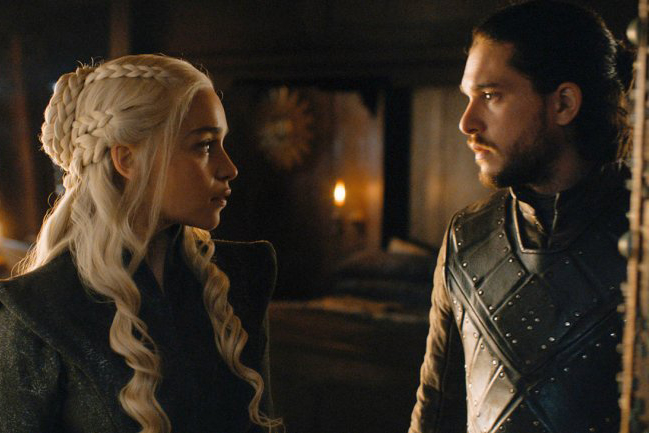 Teks: Wienda Putri Novianty
Foto: HBO
Kembali lagi dengan kejutan di musim ke delapan, HBO baru saja merilis hint-hint terbaru musim terakhir serial Game of Thrones yang siap dipenuhi pertarungan hebat merangkum seluruh perjalanan di Westeros. Berdurasi kurang lebih satu menit, penonton setia serial Games of Thrones siap menginterpretasikan analogi yang siap dihadirkan di musim terakhir.
Sekilas, terlihat es dan api yang seolah menyapu di atas peta Westeros, diikuti dengan sosok direwolf (House of Stark) dan naga Viserion yang membeku kemudian menyorot sosok singa (House of Lannister) yang mulai ditelan api. Di akhir klip, nampak bentrokan yang terjadi antara api dan es di tengah papan yang mulai diinterpretasikan sebagai sebuah pertempuran apik merangkum penghujung musim dari Game of Thrones.
Walaupun tak banyak yang bisa dilihat di cuplikan ini,namun, klip dengan bagian-bagian yang cukup bisa diinterpretasikan mampu membuat para penggemarnya terpicu menelisik plot apa yang akan terjadi sebagai penutup. Sentuhan dark yang kental terasa, karakter yang dianalogikan, peta Westeros dengan api dan es melintang serupa pertempuran rasanya siap hadir sebagai petunjuk skema perebutan tahta di kerajaan Westeros.