Serial Televisi "Lords Of Dogtown" Sedang Dalam Proses Pengembangan Oleh IMDB tv
Sebelumnya, Lords Of Dogtown pernah dibuat menjadi sebuah film tahun 2005 lalu.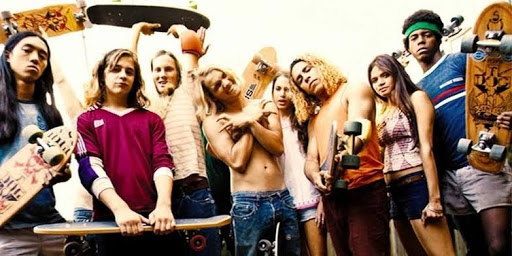 Teks: Rifqi Ramadhan
Foto: jioforme/LordOfDogtown
Dilansir melalui platform Variety, serial "Lords Of Dogtown" sedang diproduksi oleh IMDB tv. "Lords Of Dogtown" sendiri akan menjadi drama berdurasi satu jam yang bercerita tentang skena skateboard perempuan pada tahun 70-an di California. Selain itu serial ini juga akan menampilkan Zephyr Skateboard Team. Salah satu tim pertama yang mempopulerkan kultur skateboarding di Amerika
Zephyr Skateboard Team merupakan sebuah tim yang memiliki dampak besar bagi kultur olahraga ekstrim di Amerika bahkan di dunia. sebelumnya, Zephyr Skateboard Team, sudah pernah tampil dalam dokumenter "Dogtown And Z-Boys" pada tahun 2001. Dokumenter ini sendiri disutradarai oleh Stacy Peralta, salah satu anggota dari tim ini. Dokumenter ini sendiri menjadi inspirasi untuk film berjudul "Lords Of Dogtown" pada tahun 2005 yang menampilkan Heath Ledger.
Acara ini sendiri akan diproduseri dan ditulis oleh Kat Chandler, yang sebelumnya terlibat dalam serial televisi "13 Reasons Why" dan menyutradarai film "Hellion". Namun untuk saat ini, belum diketahui lebih lanjut soal serial televisi ini, karena serial ini masih berada dalam tahap pengembangan.