Suede Merilis "Suede: Coming Up" sebagai Serial Dokumenter Mengenai Penggarapan Album Klasiknya
Brett Anderson memuji teknik Simon Gilbert dan Richard Oakes dalam memainkan instrumennya masing-masing.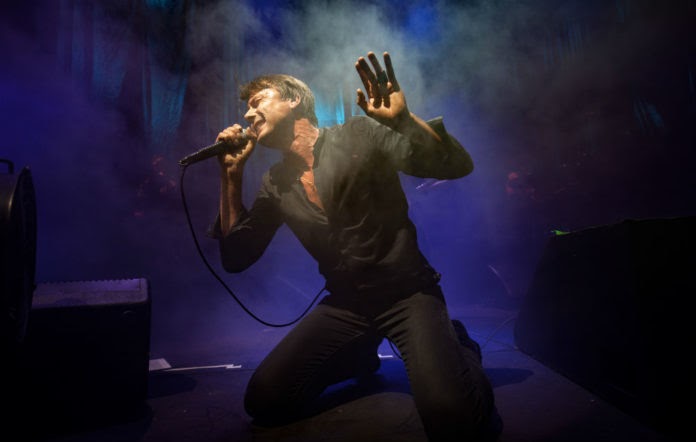 Teks: Daniet Dhaulagiri
Foto: NME
Sebuah klip dari Sky Art mengenai film dokumenter "Suede: Coming Up" sudah tersedia secara eksklusif melalui NME. Serial dokumenter tersebut perdana tayang pada 7 Mei lalu, dalam klip video kurang dari dua menit tersebut memperlihatkan personel Suede yang sedang mendiskusikan energi dan cara Simon Gilbert menggebuk drum saat sesi studio penggarapan album Suede.
Pentolan band tersebut, Brett Anderson, mengomentari arsip video Suede ketika sedang melakukan sesi rekaman untuk album tahun 1996-nya, "Coming Up", "Simon's always been, I think, really underrated in the Suede sound. Simon injected a kind of post-punk gnarliness to the tracks."
Lalu para personelnya juga memuji Richard Oakes yang bergabung mengisi departemen gitar setelah Suede ditinggal oleh Bernard Butler pada tahun 1994, dan mengomentari gaya yang disumbangkan Oakes untuk Suede.
"Coming Up has got a definite sound with the guitars and that's the sound that Ed [Buller – producer] spent a lot of time getting, you know – he wanted to create a sonic trademark for that album," ucah Oakes dalam arsip video tersebut.
Film serial dokumenter "Suede: Coming Up" secara eksklusif mewawancarai para personel band, produser mereka, humas, direktur seni, dan manajer mereka pada saat zaman album tahun 1996 tersebut.
Lalu dalam materi pers mengenai rilisnya album tersebut, Anderson mengatakan, "It was a strange mixture of self-doubt and insane almost religious self-belief. Let's make an album full of singles and have loads of top 10 hits…and that self-belief just manifested itself."