Sebuah Dokumenter Terbaru Menceritakan Tentang Masa Depan Cryptocurrency Saat Ini Sedang Digarap
Menggali lebih dalam mengenai blockchain-backed exchanges dengan pendiri Ethereum Vitalik Buterin serta developer lainnya.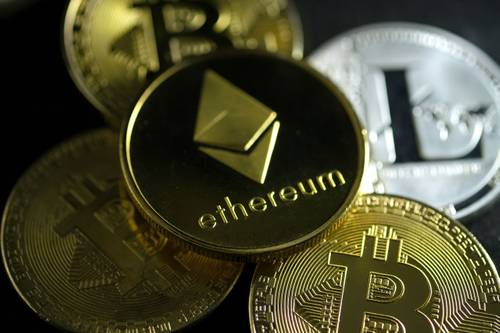 Teks: Hanindito Buwono
Foto: Yuriko Nakao/Getty Images
Film dokumenter dengan tajuk "Ethereum: The Infinite Garden" secara resmi akan memulai produksi mengenai masa depan cryptocurrency. Optimist, selaku perusahaan produksi film yang mendukung telah mengumpulkan serta membiayai film tersebut hanya dalam dua hari, menurut Deadline.
Hanya dalam kurun waktu 48 jam, Optimist berhasil mengumpulkan sekitar $2 juta USD dalam bentuk Ethereum melalui crowdfunding di platform Mirror. Walaupun nilai cryptocurrency diketahui tidak stabil, Optimist mengkonfirmasi kepada Deadline bahwa mereka telah mengubah donasi Ethereum menjadi dolar AS untuk memperkuat pendanaan.
Disutradarai oleh Zach Ingrasci dan Chris Temple, film dokumenter yang saat ini dalam masa pre-production, akan berpusat pada pendiri Ethereum Vitalik Buterin, kepala The Ethereum Foundation Aya Miyaguchi, serta banyak developer, pemimpin bisnis, hingga seniman untuk memetakan masa depan blockchain-backed exchanges. 
Di saat Ethereum meroket ke garis depan dalam pergerakan ekosistem keuangan menjadi crypto, film dokumenter ini juga akan fokus pada upaya mata uang untuk bertransisi ke model yang lebih mudah diakses serta hemat energi.
Optimist saat ini sedang mengunci jadwal pemutaran perdana film festival untuk "Ethereum: The Infinite Garden" pada musim dingin 2023.