Luncurkan Expanded Version, Album Soundtrack Scott Pilgrim Vs. The World Hadirkan Brie Larson
Scott Pilgrim vs. the World kembali hadir setelah lebih dari 10 tahun dalam expanded version dari album soundtracknya.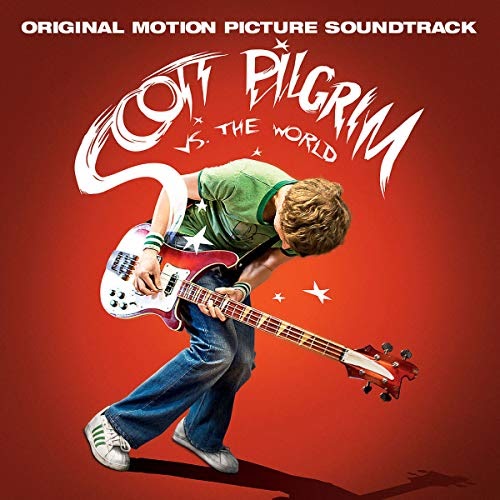 Text: Shadia Kansha
Foto: Universal Studios/ABKCO Music & Records, Inc.
Harus diakui, terlepas dari segala kegilaan yang ditawarkan film rom-com action "Scott Pilgrim vs. the World", lagu-lagu yang ditawarkan dalam film tersebut benar-benar berkesan. Bagi para penikmat genre pop punk, expanded edition dari album soundtrack film tersebut boleh dijadikan pilihan. Direncanakan, album tersebut akan rilis tanggal 9 Juli 2021.
Berita baik tersebut disampaikan melalui media sosial oleh Edgar Wright selaku sutradara, produser, dan co-writer dari film tersebut. Dia akan menambahkan demo-demo dari Beck, yang merupakan kontributor dari banyak lagu Sex Bob-Omb (band para protagonis dalam film tersebut). Mereka juga akan menyertakan lagu "Black Sheep" karya band Metric yang ditampilkan oleh Brie Larson. Melalui perannya sebagai vokalis The Clash at Demonhead bernama Envy Adams, Brie berhasil menarik banyak perhatian penonton.
Pada bulan Juli 2020, para pemeran termasuk Michael Cera, Chris Evans, Mary Elizabeth Winstead, Aubrey Plaza, Kieran Culkin, Mark Webber, Alison Pill, Ellen Wong, Mae Whitman, Jason Schwartzman, Satya Bhabha, dan Brandon Routh rayakan 10 tahun sejak film tersebut diluncurkan. Mereka mengadakan acara pembacaan naskah secara virtual dalam rangka mengumpulkan sumbangan untuk isu-isu yang mereka dukung. Reuni tersebut membawa kesan baru bagi para pemerannya. Bagi mereka, walaupun banyak hal telah berubah di antara mereka, banyak juga hal-hal yang tetap sama.
Sembari menunggu, tontonlah penampilan Brie Larson sebagai Envy Adams melalui video dibawah ini. Jika cocok, siapa tau lagu tersebut bisa menjadi tambahan baru untuk playlist kalian.