Matty Healy Unggah Foto di Studio: Album Baru dari The 1975?
Setelah terpaksa membatalkan tur mereka di 2021, The 1975 sepertinya sedang merekam album baru untuk 2022.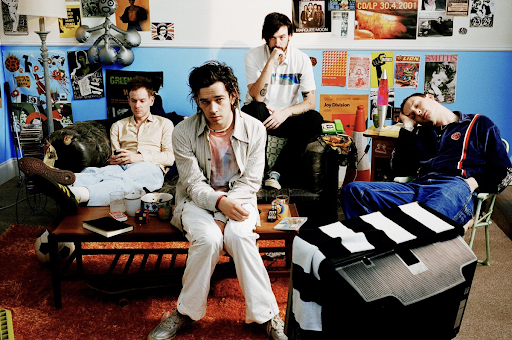 Teks: Nancy Rumagit
Foto: The 1975
Notes on a Conditional Form, album studio keempat dari The 1975, merupakan album terakhir yang mereka keluarkan pada tahun 2020. Sejak album tersebut, yang memfiturkan kolaborasi dengan Greta Thunberg, band asal Inggris ini belum mengeluarkan musik baru lagi.
Namun kini mulai banyak dengungan di antara para penggemar tentang kemungkinan album baru dari The 1975 setelah Matty Healy mengunggah video ke profil Instagram-nya (@trumanblack) dengan caption, "Part 5 Day 1," dan lagi-lagi keesokan harinya, sebuah foto bertuliskan, "Day 2." Kedua unggahan tersebut memperlihatkan sang vokalis dengan George, Adam, dan Ross, yang terlihat tengah menciptakan sesuatu di dalam studio rekaman.
Selain Matty Healy, manager The 1975, Jamie Oborne, pun mengunggah sebuah foto papan tulis ke Instagram Story (@jamieoborne) dengan tulisan, "To Do: 1. Make great record."
The 1975 juga merupakan salah satu band/musisi yang diantisipasi untuk mengeluarkan musik baru tahun 2022 oleh Dork, bersama dengan Arctic Monkeys, Florence + The Machine, dan Charli XCX.