Disco Dance with Thomas Bullock
Febrina Anindita (F) talks to Thomas Bullock (T).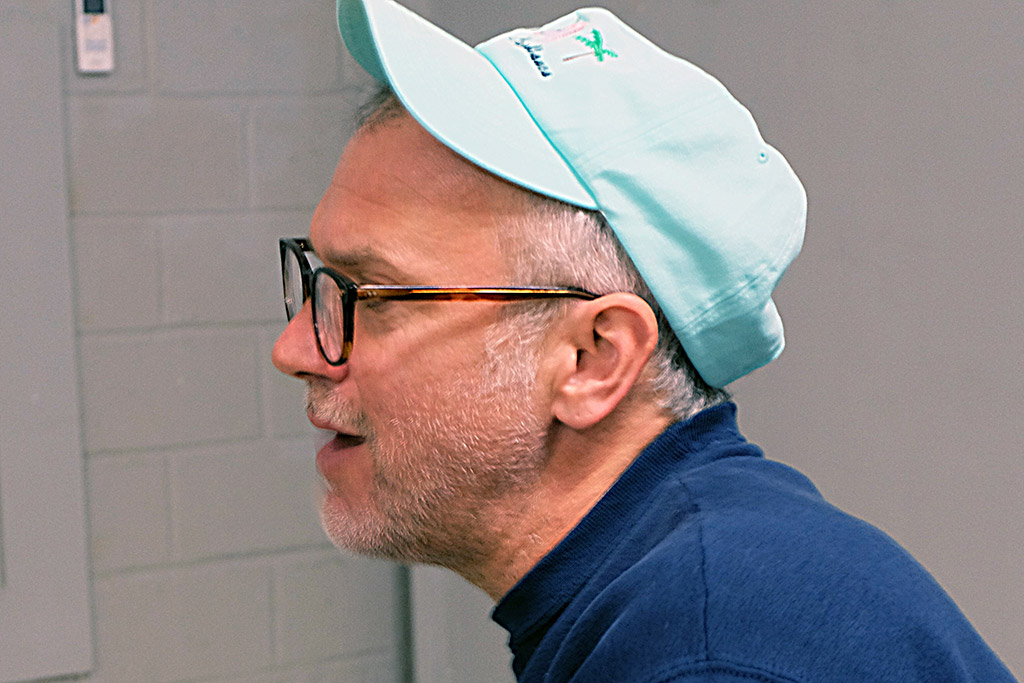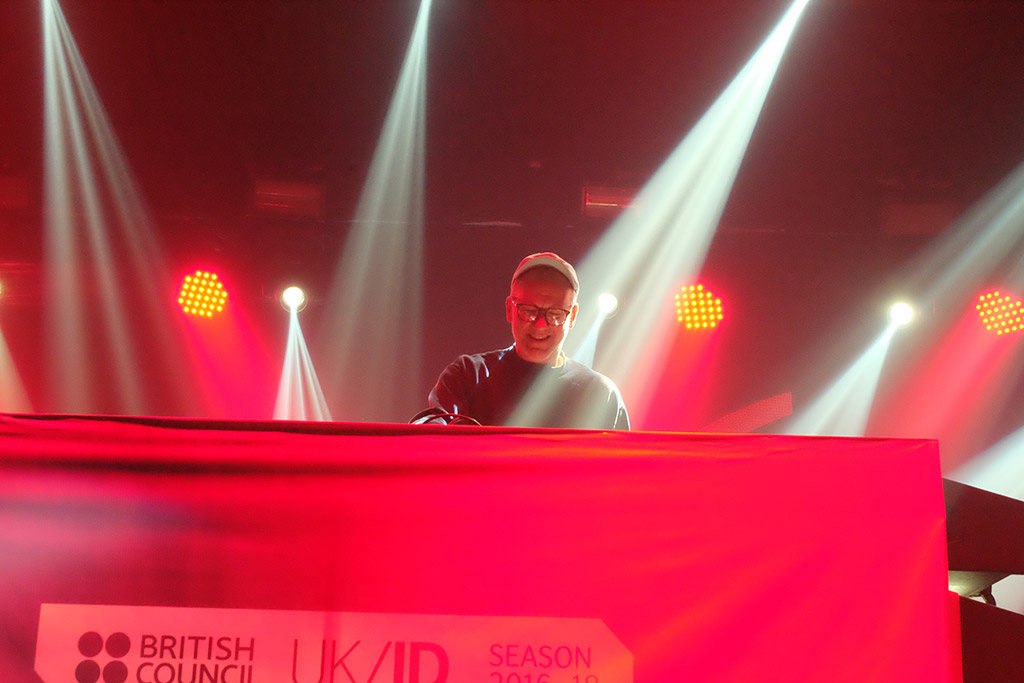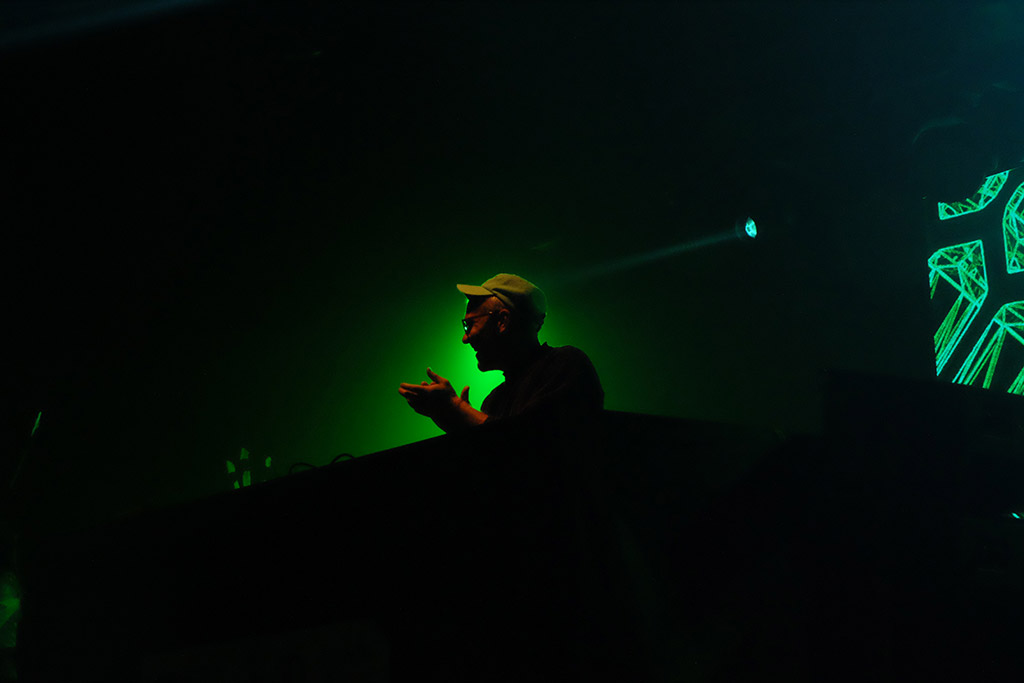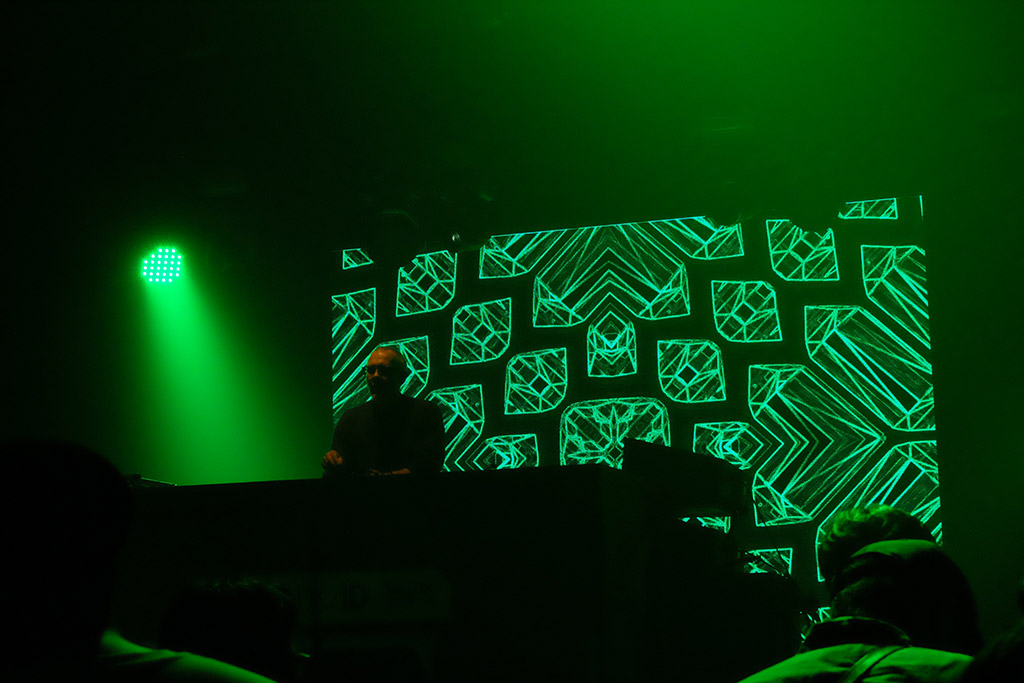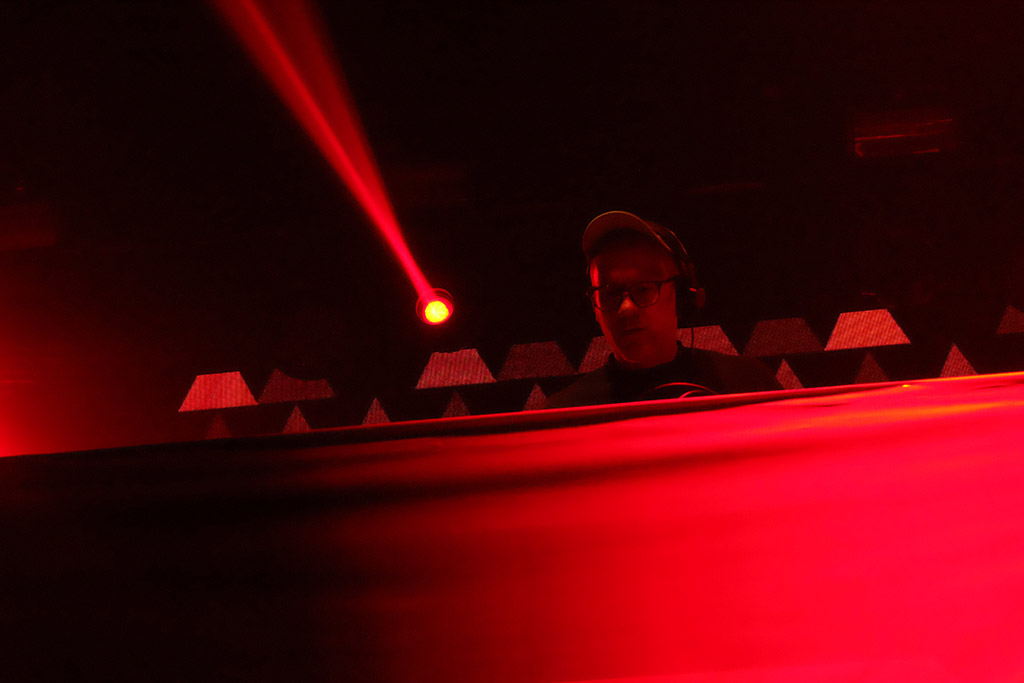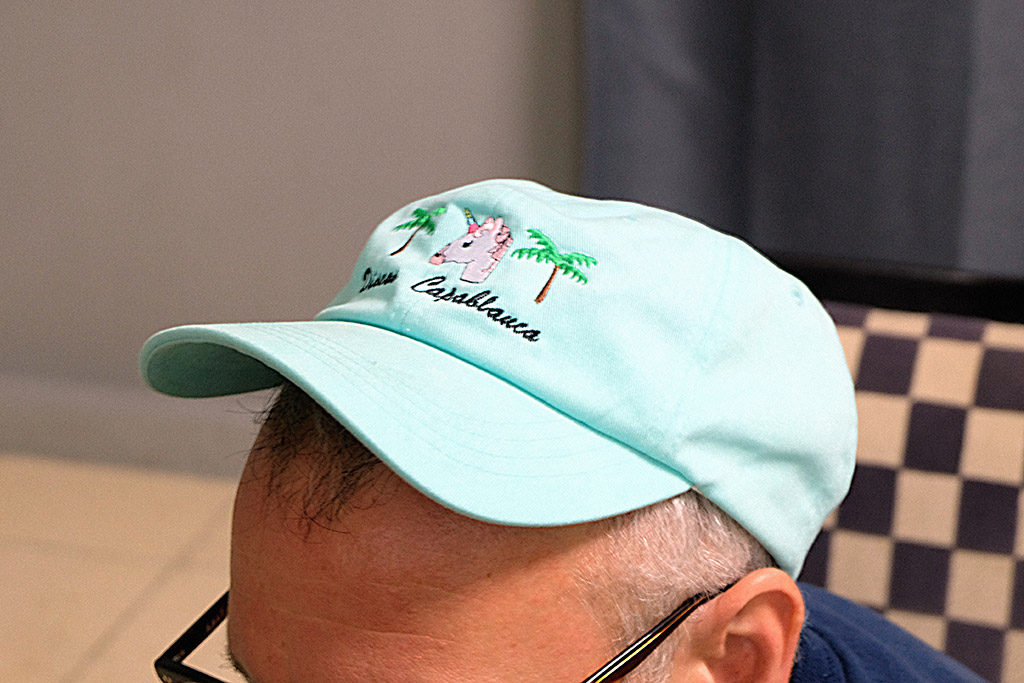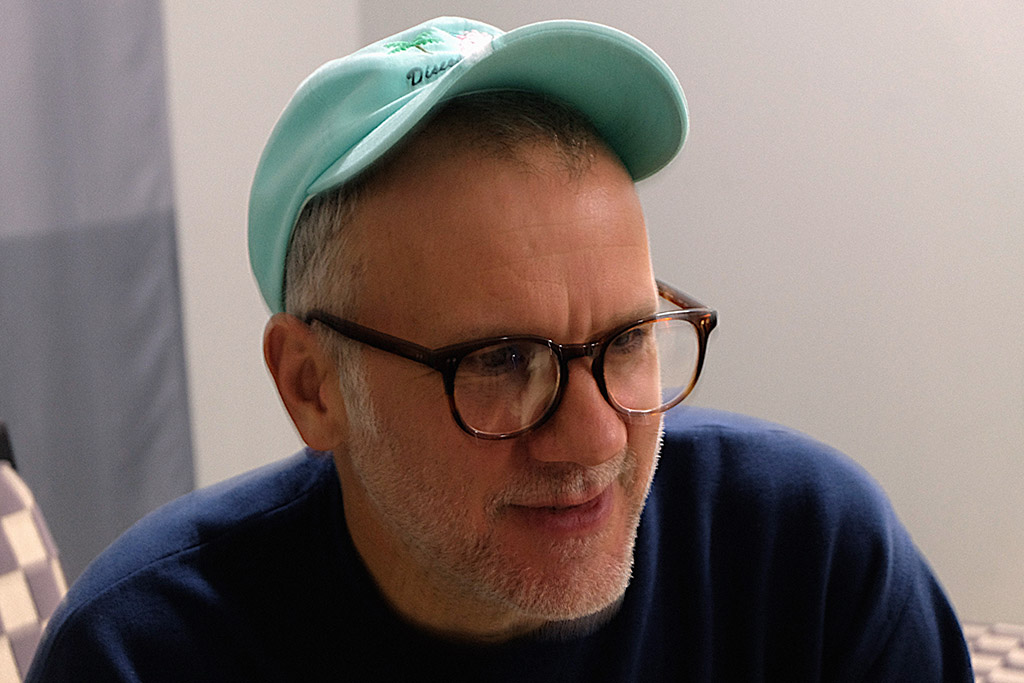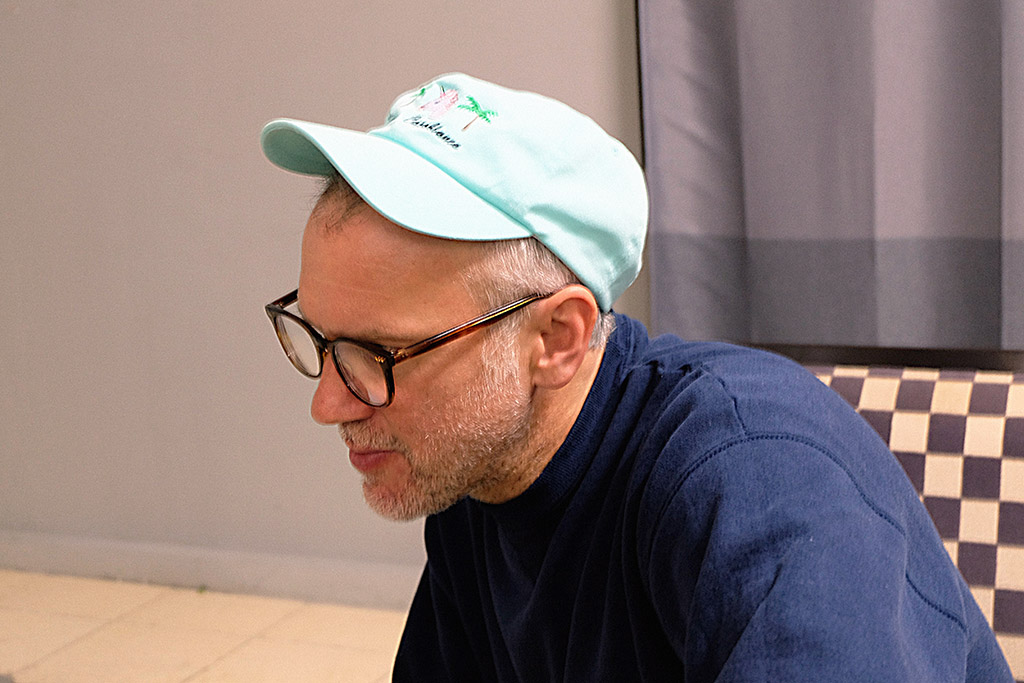 F
What brought you to start DJ-ing?
T
It was probably the way that records look, it's not really how it sounds. When I was a kid, around 5-6 years old, I was amazed by how records look, then I start to buy records. So I always be that guy with records and play them with my friends and at clubs. First record that I got was when I was 9.
F
Your musical knowledge is hard to beat due to your decades of experience and many projects, from Supergroup to Mammal. What are your musical influences in making music?
T
I think it was certain people playing me certain records in certain times. So, there were my oldest sister and her boyfriend who played me stuff. And then I had a girlfriend who played me some stuff. And then Harvy that I've known since I was 15 years old (laugh). Not many, there were like 3 different people that I know influenced and set my thinking. Then I go through life with this particular thinking. This thinking happens when you were young, cause it shapes the way you see things. And since then, I don't really change – my idea doesn't really change (laugh).
F
You created Rub N Tug parties with Eric Duncan and suffice to say, you guys created a new scene. When you initiate the party, were you thinking to make a new scene?
T
Oh, no thoughts at all. We were all at downtown Manhattan and it's a whole art scene, fashion, painting and bands, but there weren't any good DJs. Eric and I knew how to DJ, so we were just playing records for the scene. We were doing different things, it wasn't like we're professional DJs. We're just part of some big scene and no one else wasn't very good, so we did it (laugh).
F
Eric came from hip hop, Latin jazz and Latin soul. How did you get together on making music?
T
I think I don't really know how Eric changed to disco (laugh). I think his best friend, Paul Takahashi was always into disco and house. And then Eric and I became friends. And I always been into disco and house, so maybe that influenced Eric to changed. But when we started DJ-ing together, he was already playing disco and house. I never really thought about that, really. That's a really good question (laugh). I mean, we became friends and I guess he started to choose records that were influenced by me and vice versa (laugh).
F
We can say that disco is one of the music that can be easily understood by people coz it moves them easily. But when it's played in different context, it could be very liberating, wild and beautiful. What about you? What do you see in disco?
T
I think growing up in England, I always like disco when I was a kid. But we were introduced to punk, hip hop, house and rave that happened in England. And I learned dance music properly through that. The way that scene and moment happened in England in 1998 was so overwhelming.
Ecstasy arrived. Before that, we have no ecstasy. Can you imagine? There was none and you couldn't get it. I mean ecstasy was invented in Dallas, Texas by a chemist in the early 80's and it slowly moved out to England. It didn't happened in 1988, but it took all that time to England and before that we didn't know it. So ecstasy and house music arrived at the same time. It was such a revolutionary experience. I've never looked back. There's always 4 on the floor, pumping music, and disco is the roots of that.
So, when something becomes part of your life, you want to know why and ask where does this come from. Then you go back and you discover disco. That's how I discover disco properly and how I started to dance to it and become part of my life in the moment. After that, it becomes a part of you. So, it's never really a choice. It's not like, I like one thing more than another. It was such a total experience. There was nothing else that you could do.
F
Let's get back you your phase in San Francisco. You're part of the Wicked Sound System collective and created a remarkable set of music, called "Eye of the Tiger" that started at approximately 6 am. What were you thinking when you make that set?
T
Me playing music at 6 am? That sounds like me (laugh). I think it's alright (laugh). I was probably thinking "Let's break the trance for 6 hours and see what happens." I remember there was a tacky pot heavy metal danced to the music. It was probably a funny experience to hear that when you're deep in a trance (laugh). And then the power of going back to the house trance. That's probably why I chose to play "Eye of the Tiger" at 6 am.
F
This event – UK/ID Festival 2017- offers both countries a melting pot of subcultures. How do you perceive the subculture in Jakarta, Indonesia by far?
T
It feels to me that the indigenous culture is like subculture. It seems that the government and industry are the dominant force for the archipelago. So I feel that any indigenous cultures that survive in this country is the true underground. But what's underground in Jakarta is a different thing.
F
What are you listening to these days?
T
I don't listen to very much music, which is a peculiar thing, in a way it makes sense. You know, I've been buying records for 40 years. I still buy records all the time. I dig records, but I don't really buy records online – I go to shops. I buy music to DJ. But what I listen to, probably mostly ambient music. There's a lot of really beautiful electronic music that was made in the 70's and 80's. That kind of ambient music that I listen to, not so much of 90's ambient music, though that's quite cool too (laugh). That was when ambient music became a thing and raves happened in the backroom.
So more like electronic experimental and atmospheric music that I actually choose to listen to. Probably because it's calming and it doesn't demand anything from you. Because a lot of music is very demanding. It's often very emotional. And you know what, who wants that? Who wants 3,5 minutes of emotional trauma? (laugh) I don't need it. Enough emotional trauma (laugh).
So well, for 40 years I love emotional trauma. Headphones on, loud music, pain! Pain! Arrrrgh (laugh). But my daughter plays me all the new hip hop. She has a very good taste in music. I'm interested with what my daughter listens to, but it doesn't influence my music nowadays (laugh).
F
What can we expect from you in the future? Is there any new projects?
T
Yes. I'm going to make an album for The Island of the Gods – a record label based in Bali which is owned by my friend who lives there. It'll be a collaboration between me and indigenous music in Indonesia. That's something that I hope will begin in February and probably will take a lot of time for me to finish it. The process will be slow because I have to choose specific indigenous Indonesian music and record it and somehow collaborate with that. I may do nothing or I may remix it, I don't know. But that's something.
Recently I just got back to the studio for the first time after 5 years. I did some remixes, but nothing serious. And then, me with my friend, Eddie Ruscha did Laughing Light of Plenty album which came out really nice.
Hopefully I'll make music with my daughter soon, who's a piano player. She's 16 years old and she sings really well, but she wants to make beats (laugh). So I think I'll buy her sampler (laugh).