Google Lamda: Sekilas Tentang Teknologi Berbincang dengan AI yang Ultra-Realistis
Aplikasi Google yang memungkinkan orang berkomunikasi dengan sistem kecerdasan buatan (AI) telah tersedia di UK untuk periode uji coba terbatas.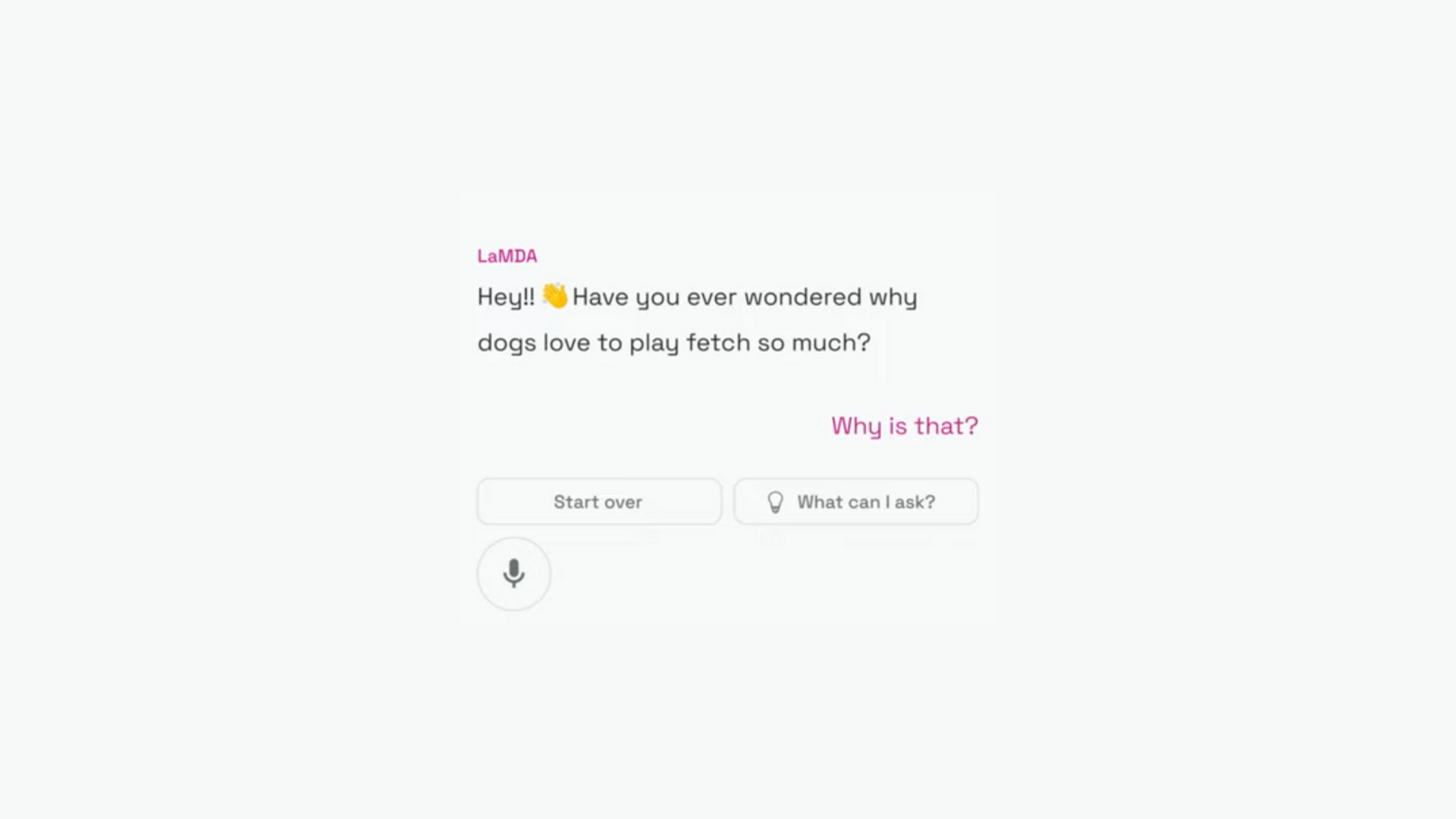 Teks: Shania Indah Adiyobikenia
Foto: Google
Beberapa waktu lalu, aplikasi karya Google yang bernama LaMDa diberi ruang uji coba diskusi bagi beberapa orang terpilih. Zoe Kleinman, seorang editor teknologi dari BBC, diberi kesempatan untuk berbincang bersama Lamda. Hanya terdapat tiga kemungkinan skenario untuk dipilih dalam uji coba yang sangat terbatas ini. Tiga skenario adalah "Imagination," di mana Lamda diperintahkan untuk menggambarkan lokasi dan berpartisipasi, "To-do List," yang menguraikan langkah-langkah yang diperlukan untuk menjalankan tugas, dan "Dogs," yang mengeksplorasi skenario terkait anjing.
Pertama, Kleinman meminta Lamda untuk membayangkan dirinya di planet marshmallow. Tanggapan Lamda jauh lebih kompleks daripada apa pun yang sebelumnya disediakan oleh chatbot dalam situasi dunia nyata. Lamda merespon dengan serangkaian kalimat berikut:

"You're in a world made of marshmallows! As you take a step, a gentle "squish" comes out under your feet. The marshmallow horizon stretches out in all directions. The sky is a gooey, sticky pink. There's a soft, gentle breeze." 
 Kemudian, pengguna juga diminta untuk menilai setiap jawaban apabila kurang jelas, offensif, tidak benar, atau off topic. Google jelas telah belajar dari pengalaman sebelumnya ketika perusahaan teknologi mencoba membuat chatbots untuk publik. Chatbot paling kontroversial yang pernah dirilis ke publik mungkin adalah Tay dari Microsoft, yang dengan cepat belajar menggunakan kata-kata tidak senonoh dan bahasa yang tidak pantas lainnya. Google tidak diragukan lagi telah belajar dari kesalahan ini, dan Lamda tidak akan berkembang sebagai hasil dari interaksi pengguna dengan aplikasi.