Karena Tuduhan Konten Pornografi Dibawah Umur, Pornhub Menghapus Lebih Dari 4 Miliar Video Pada Platform Mereka
Tuduhan ini membuat Visa dan Mastercard untuk melakukan investigasi mendalam kepada Pornhub.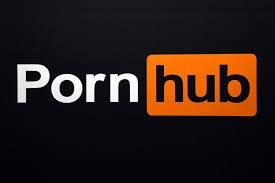 Teks: Rifqi Ramadhan
Foto: Hypebeast/Pornhub
Pornhub sudah menghilangkan semua konten yang tidak memiliki verifikasi pada platform mereka. Kebijakan ini bermula dikarenakan banyak tuduhan bahwa Pornhub membiarkan konten seksual di bawah umur beredar bebas pada platform mereka. Tuduhan ini mendorong Visa dan Mastercard untuk melakukan investigasi mendalam terhadap partner bisnis mereka ini.
Kebijakan baru dari Pornhub ini berhasil menghapus hingga lebih dari 4.7 miliar video tidak layak tayang di website mereka. Kini semua konten yang dihapus dari Pornhub sudah bertuliskan "been flagged for verification in accordance with our trust and safety policy." 
Perubahan kebijakan baru ini juga membuat Pornhub memperkenalkan proses verifikasi terbaru pada tahun 2021 mendatang. Selain itu, melalui kebijakan ini, Pornhub juga akan membatasi akun yang tidak memiliki verifikasi untuk mengunduh konten dari platform mereka.
Melalui kutipan pada website mereka, Pornhub berkata "As part of our policy to ban unverified uploaders, we have now also suspended all previously uploaded content that was not created by content partners or members of the Model Program. This means every piece of Pornhub content is from verified uploaders, a requirement that platforms like Facebook, Instagram, TikTok, YouTube, Snapchat and Twitter have yet to institute." Melalui kebijakan baru ini Pornhub diharapkan dapat menghilangkan segala konten yang diunggah tanpa persetujuan konsensual dari pihak manapun.