Samsung Buka Flagship 'Samsung 837X' di Metaverse 
Samsung telah bergabung dengan Metaverse, memberikan platform untuk NFT, dan membangun upaya untuk menanam 2 juta pohon.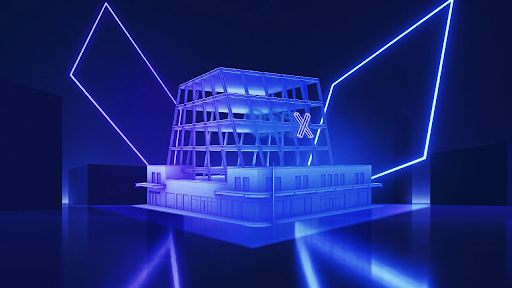 Teks: Nancy Rumagit
Foto: Samsung
Samsung kini telah membuka flagship di Decentraland, yang dimodelkan dari gedung flagship mereka di New York, bernama Samsung 837X. Kolaborasi ini adalah salah satu takeover terbesar dalam sejarah Decentraland. Kini, untuk waktu terbatas, para pengguna dapat merasakan berbagai fitur menarik yang ditawarkan oleh 837X, termasuk sejumlah NFT badges yang bisa didapatkan dengan memenuhi quests.
"At Samsung 837X, we're excited to tell our connectivity, sustainability and customization stories in a novel way, in a one-of-a-kind space," ujar Michelle Crossan-Matos, Senior Vice President dari Corporate Marketing and Communications di Samsung Electronics America.
Sepanjang tahun 2022, Samsung berencana untuk membuat Samsung 837X lebih mudah untuk diakses lebih banyak orang. Selain itu, mereka pun baru saja mengumumkan bahwa mereka akan memberikan produk Smart TV mereka fitur "NFT Aggregation Platform."
Selain upaya-upaya mereka dalam dunia virtual, Samsung juga mengumumkan pada tanggal 3 Januari 2022 tujuan mereka untuk menanam 2 juta pohon di Madagascar sebelum akhir kuartal pertama 2022. Samsung telah bekerja sama dengan veritree untuk memenuhi rencana ini.