Mobil Milik Batman "Batmobile" dari Film Batman (1989) Dijual 
Batmobile dari film live action besutan Tim Burton, Batman (1989) dan Batman Returns (1992) resmi dijual melalui situs online Classic Auto Mall.
Teks: Ahmad Baihaqi
Foto: Classic Auto Mall
Film live action besutan Tim Burton, Batman (1989) dan Batman Returns (1992) membawa salah satu mobil paling ikonik sepanjang sejarah perfilman dunia. Ialah "Batmobile" yang menggambarkan Gotham City dalam versi Art Deco dengan siluet yang montok, Batmobile memiliki kursi pengemudi tersembunyi dan turbin mesin jet besar di tengahnya. Kini, mobil tersebut dikabarkan sedang dijual melalui Classic Auto Mall.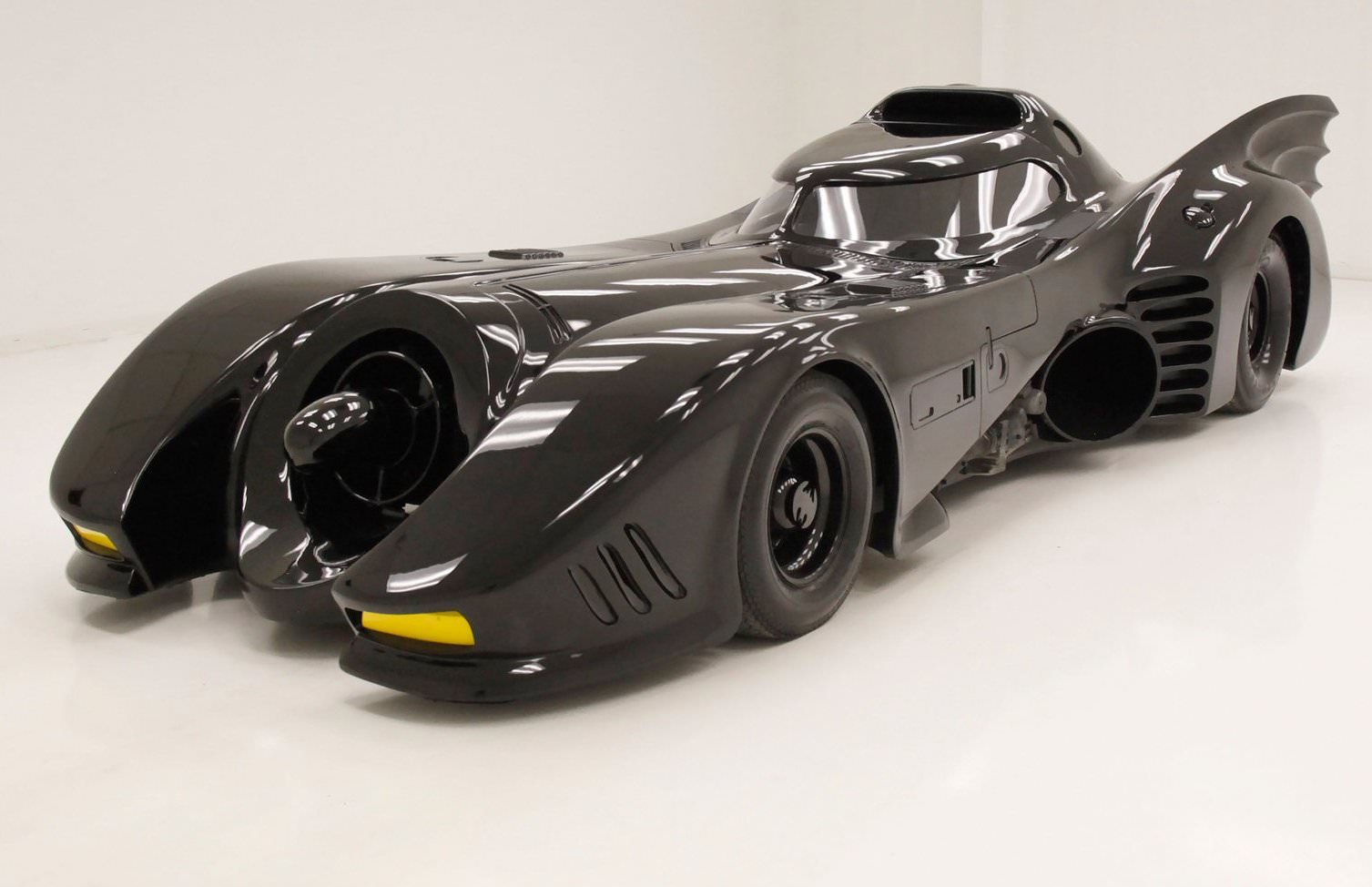 Batmobile didesain oleh illustrator konseptual Julian Caldow dan dibangun oleh John Evans, special effects team di Studio Pinewood, Inggris. Berukuran lebih dari 20 kaki, moncong Batmobile mengambil desain fender dari mobil balap Daytona Prototype. Kokpit pengemudi didesain tertutup mampu menampung sebanyak 3 penumpang.
Batmobile juga dihiasi kanopi dengan dua sirip bergaya kelelawar pada bagian belakang, sedangkan panel bagian samping menampilkan berbagai gelombang fiberglass, lebih banyak saluran masuk udara, dan beberapa tambahan "steampunk" berbahan logam asli untuk membuat mobil terlihat sangat kencang. 
Di bawah cangkang kokpit yang tertutup, terdapat dunia fantasi virtual berisi tuas, tombol, lampu, panel kontrol, lonceng, serta peluit non-fungsional. Kursi pengemudi asli ditinggikan di area depan, sedangkan kursi pengemudi reguler diisi penumpang. Batmobile ditenagai sistem baterai 48V dan mesin listrik yang dipasang di bagian belakang serta memiliki kecepatan maksimum hingga 48km/jam.
"The bat phone has rung, the superhero outfits have been donned, and we are off to fight crime in Gotham City. Thanks Alfred," tulis rumah consignment Auto Mall dalam laman resminya.