Arctic Monkey Rilis Album Baru The Car dan Gelar Tur Dunia
Arctic Monkey kembali rilis album studio setelah merilis album AM pada tahun 2013 silam. Album berjudul The Car berisikan 10 lagu baru yang ditulis oleh sang frontman, Alex Turner.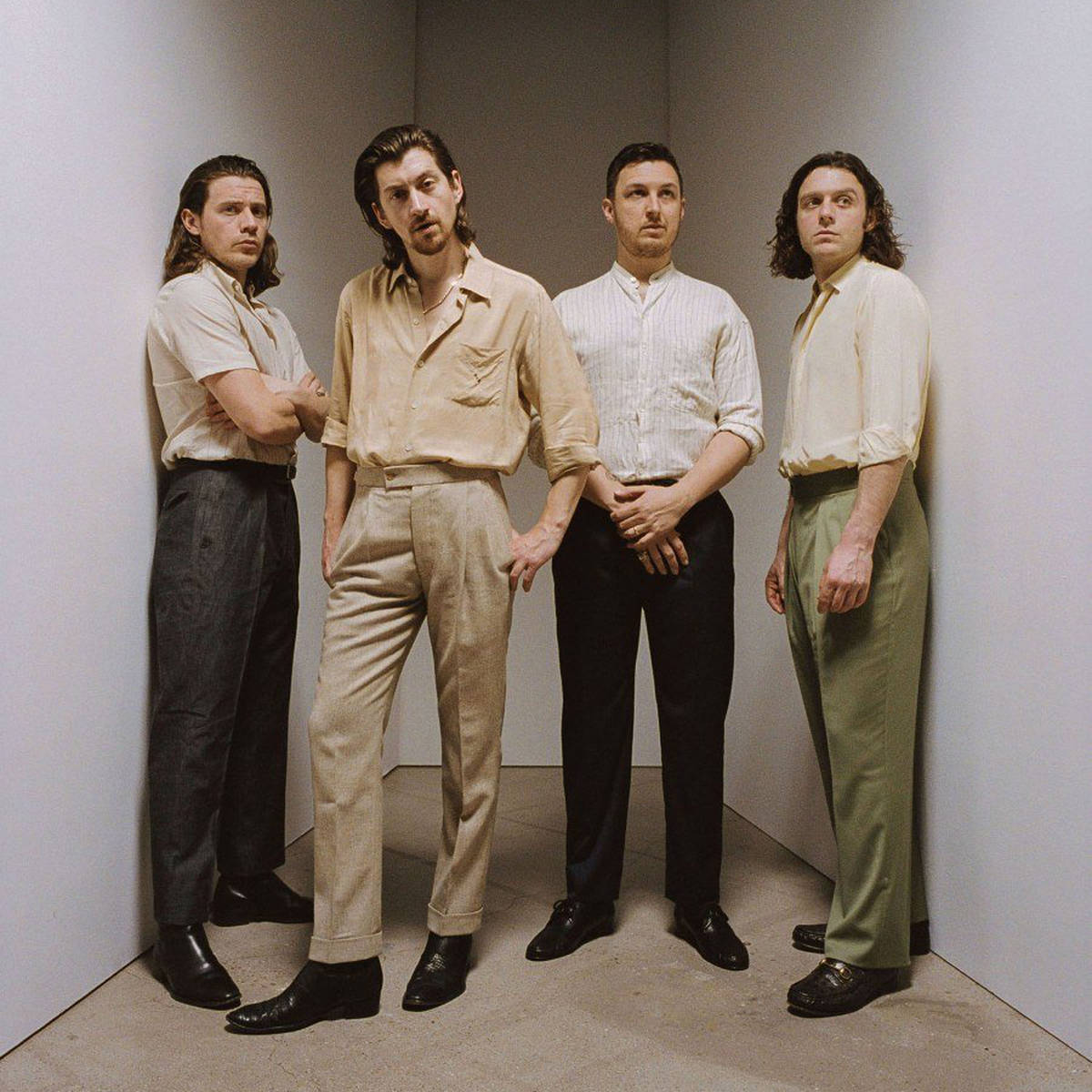 Teks: Ahmad Baihaqi
Foto: Arctic Monkey
Unit indie rock asal Inggris, Arctic Monkey kembali merilis album studionya yang ketujuh berjudul The Car. Ini adalah kali pertama Arctic Monkey mengeluarkan album baru, setelah sebelumnya merilis AM pada tahun 2013 silam. Album ini diproduksi dan dirilis oleh record label asal London, Domino Recording pada 21 Oktober 2022.
Setiap album yang dirilis oleh Arctic Monkey selalu menjadi hits nomor satu di Inggris, mulai dari album debutnya Whatever People Say I Am, That's What I'm Not (2006), to Favourite Worst Nightmare (2007), Humbug (2009), Suck It and See (2011), AM (2013) dan Tranquility Base Hotel + Casino (2018). 
Diproduseri oleh James Ford, The Car menghadirkan 10 lagu baru yang ditulis oleh sang frontman, Alex Turner. Tiga lagu baru yang telah dirilis sebelumnya, yakni There'd Better Be A Mirrorball, I Ain't Quite Where I Think I Am dan Body Paint juga termasuk ke dalam album The Car.
https://open.spotify.com/album/1kqHAucTGT1dJAtNXY8QDW 
"The way the project was put together this time was not unlike, what in my mind I imagine, making a movie might be like," jelas Turner kepada Alternative Press. "Obviously, I have no idea what that's actually like, but there was a longer post-production period in this, trying to take a lot more care of how everything fits together, the space and the dynamics within it… making it a thing that works from start to finish," he added. "It isn't like I haven't been trying to do all along."
Selain merilis album baru, Arctic Monkey juga akan gelar tur di beberapa negara Amerika, Australia, Inggris, dan Eropa. Tur ini akan berlangsung mulai November hingga Juni 2023 mendatang. Tur pertama akan dilaksanakan pada 4 November mendatang di Jeunesse Arena, Rio de Janeiro, Brasil.
Berikut jadwal tur Arctic Monkey
11/04 – Rio de Janeiro, BR @ Jeunesse Arena
11/05 – Sao Paulo, BR @ Primavera Sound
11/08 – Curitiba, BR @ Pedreira Paulo Leminski
11/10 – Asunción, PY @ Kilk Fest
11/12 – Santiago, CL @ Primavera Sound
11/13 – Buenos Aires, AR @ Primavera Sound
11/15 – Lima, PE @ Arena 1
11/17 – Bogota, CO @ Coliseo Live
11/18-20 – Mexico City, MX @ Corona Capital
12/28-01/03 – New South Wales, AU @ Lost Paradise
12/29-31 – Victoria, AU @ Falls Festival
12/31-01/02 – Byron Bay, AU @ Falls Festival
01/04 – Melbourne, AU @ Sidney Myer Music Bowl
01/05 – Melbourne, AU @ Sidney Myer Music Bowl
01/06 – Adelaide, AU @ Heaps Good Festival
01/07-08 – Freemantle, AU @ Falls Festival
01/11 – Brisbane, AU @ Riverstage
01/14 – Sydney, AU @ The Domain
05/29 – Bristol, UK @ Ashton Gate Stadium 
05/31 – Coventry, UK @ Building Society Arena 
06/02 – Manchester, UK @ Emirates Old Trafford 
06/05 – Middlesbrough, UK @ Riverside Stadium 
06/07 – Norwich, UK @ Carrow Road Stadium 
06/09 – Sheffield, UK @ Hillsborough Park 
06/10 – Sheffield, UK @ Hillsborough Park 
06/12 – Swansea, UK @ Swansea.com Stadium 
06/14 – Southampton, UK @ The Ageas Bowl 
06/16 – London, UK @ Emirates Stadium 
06/17 – London, UK @ Emirates Stadium 
06/20 – Dublin, IE @ Marlay Park 
06/25 – Glasgow, UK @ Bellahouston Park