Band The Pocket Gods Akan Merilis Album Berisi 1,000 Lagu dengan Durasi 30 Detik Sebagai Protes Terhadap Kondisi Royalti di Spotify
Album terbaru ini akan berjudul '1000 x 30 – Nobody Makes Money Anymore'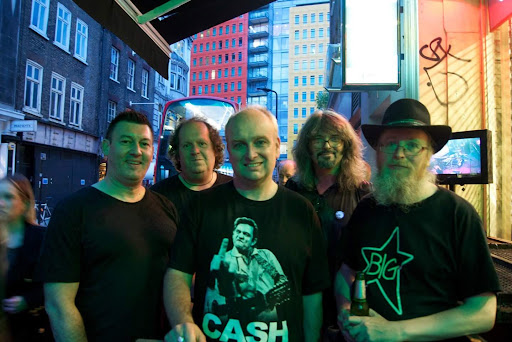 Teks: Nancy Rumagit
Foto: The Pocket Gods
The Pocket Gods adalah band asal St. Albans, Inggris, yang merupakan kumpulan musisi terbaru yang lagi-lagi menyuarakan protes terhadap kondisi royalti di streaming platform Spotify. Spesifik untuk band ini, mereka akan melaksanakan protes mereka dengan merilis album '1000 x 30 – Nobody Makes Money Anymore,' yang sama dengan judulnya akan berisikan 1,000 lagu dengan masing-masing durasi kurang lebih 30 detik, dengan lagu terpanjang berdurasi 36 detik. Protes ini didasari oleh peraturan Spotify yang menghitung aktivasi revenue untuk para musisi setelah 30 detik pertama lagu-lagu mereka.
"Why write songs when we get paid little enough for just 30 seconds?" ujar Mark Christopher Lee kepada i News.
Salah satu lagu di dalam album ini akan berjudul '0.002' sebagai referensi royalti yang mereka dapatkan per satu stream, £0.002 (sekitar 38.92 Rupiah).
Walaupun berita peluncuran album ini diumumkan di tengah-tengah kontroversi antara Spotify dan Neil Young, serta sejumlah figur-figur ternama lainnya seperti Joni Mitchell dan David Crosby mengenai tuntutan mereka agar Spotify menurunkan semua konten buatan Joe Rogan dari streaming platform mereka, The Pocket Gods telah menjelaskan bahwa protes mereka hanyalah mengenai permasalahan royalti di Spotify. "I also believe in free speech even though I'm a massive Neil Young fan so I don't support the boycott. We just want to raise awareness of the royalties issue," ujar Lee.
CEO Spotify, Daniel Ek, telah memberikan pernyataannya terhadap berita ini, "We don't change our policies based on one creator, nor do we change based on any media cycle or calls from anyone else."