Bersama Komodo dan Aditya Permana, Artificial Rilis EP "Adios Amigos Remixes"
Merupakan follow up dari EP Adios Amigos tahun lalu.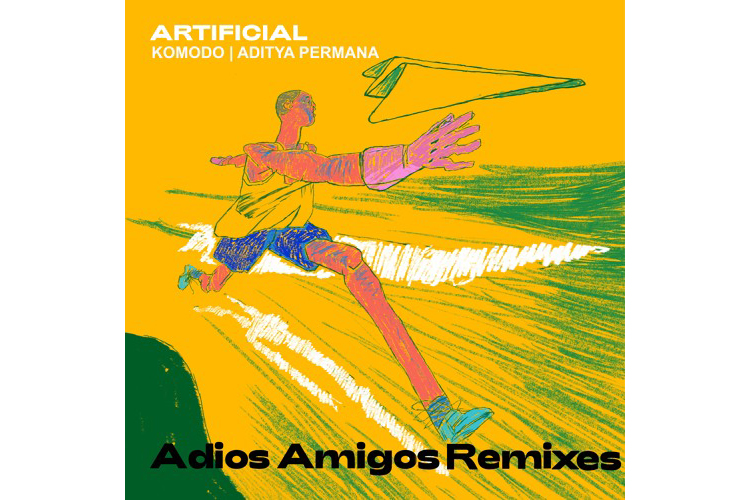 Foto: Talking Machine
Record label Talking Machine merupakan salah satu anggota terbaru dalam skena musik elektronik Indonesia. Terdiri dari beberapa pecinta musik, salah satunya Putra Fadhil atau lebih dikenal di bawah moniker Artificial, membuat label ini menjanjikan banyak hal untuk skena musik lokal. Artificial sendiri memulai perjalanan musiknya dengan merilis proyek perdana lewat salah satu record label internasional bergengsi, yakni Cafe Del Mar di Spanyol. Melalui pengalaman tersebut, juga referensi musik luas sekaligus mendalam, ia merilis EP "Adios Amigos" pada tahun lalu. Kini ia mengajak dua produser musik ulung di Jakarta, Komodo dan Aditya Permana, Artificial memproduksi "Adios Amigos Remixes".
Berbeda dari rilisan originalnya, "Adios Amigos Remixes" EP hanya terdiri dari remix dua lagu, yakni "Son of a Gun" yang di remix oleh Komodo, dan "Adios Amigo" oleh Aditya Permana. Dalam trek originalnya, Artificial menjelaskan bahwa pembuatan "Son of A Gun" sangat dipengaruhi oleh suara italo disco yang merajalela di tahun 80-an. Namun, berkat tambahan live drums yang menggantikan ketukan drums elektrik, elemen akustik ini menghasilkan versi lebih santai dan toned down dari trek awalnya.
Tak berhenti di eksplorasi trek tersebut, remix "Adios Amigo" oleh Aditya Permana juga menghadirkan rombakan total instrumentasi trek. Trek yang awalnya terdengar melodik menjadi trek dengan instrumentasi lebih tajam dan upbeat, sehingga menambahkan lapisan efek-efek suara yang kompleks, khas dengan gaya producing Permana.
Melihat produktivitas yang Talking Machine tampilkan dalam kurun waktu singkat, penikmat musik lokal bisa berharap lebih dari mereka untuk merilis nomor-nomor berkarakter dalam tahun ini. Semoga saja tak hanya mewadahi karya sosok di dalam label tersebut, tapi lewat kurasinya, Talking Machine mampu menawarkan pintu kesempatan kepada potensi-potensi yang ada di Indonesia.