IDLES Merilis Video Klip untuk Lagu Mereka "Reigns"
Video klip lagu ini disutradarai oleh Theo Watkins, yang sebelumnya menyutradarai video klip Bring Me The Horizon.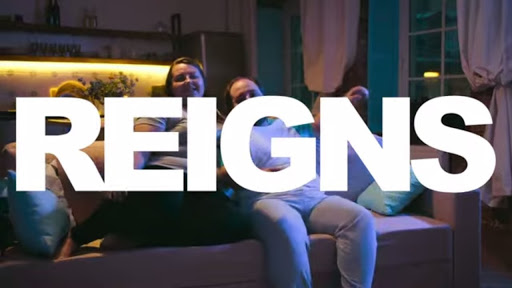 Teks: Rifqi Ramadhan
Foto: Genius/Reigns
Band punk kontemporer asal Britania Raya IDLES baru saja merilis video klip untuk lagu "Reigns". Lagu ini tampil dalam album terbaru mereka "Ultra Mono" yang dirilis pada bulan September lalu. 
Pada video klip lagu ini, terlihat adegan dari beberapa orang dengan antusiasme berlebihan menonton dokumenter alam liar, sembari bassline dari Adam Devonshire dan performa vokal dari Joe Talbot menggetarkan telinga. 
Video klip untuk lagu ini mempercayakan Theo Watkins sebagai sutradara yang sebelumnya menjadi sutradara untuk video klip Bring Me The Horizon pada lagu "Wonderful Life".
Beberapa waktu lalu, album "Ultra Mono" sendiri berhasil menduduki puncak UK Album Chart pada minggu pertama album ini dirilis. Hal ini menjadikan kali pertama IDLES menduduki puncak chart di Britania Raya.
Pada tahun 2021, IDLES berencana untuk melakukan tur, namun karena pandemi masih belum mereda, mereka memilih untuk tampil secara intim dalam toko musik di tiap kota di Inggris. Namun Joe Talbot dan kawan-kawan juga berencana agar tur intim mereka ini dapat dilanjutkan ke seluruh Eropa.
Video klip untuk lagu "Reigns" sendiri dapat dinikmati melalui tautan di bawah ini.