King Krule Rilis Single dan Video Klip yang Bertajuk "Cellular"
Melalui video klip dengan animasi yang trippy, Archy Marshall, atau King Krule, bernyanyi tentang keluh kesah pudarnya suatu hubungan.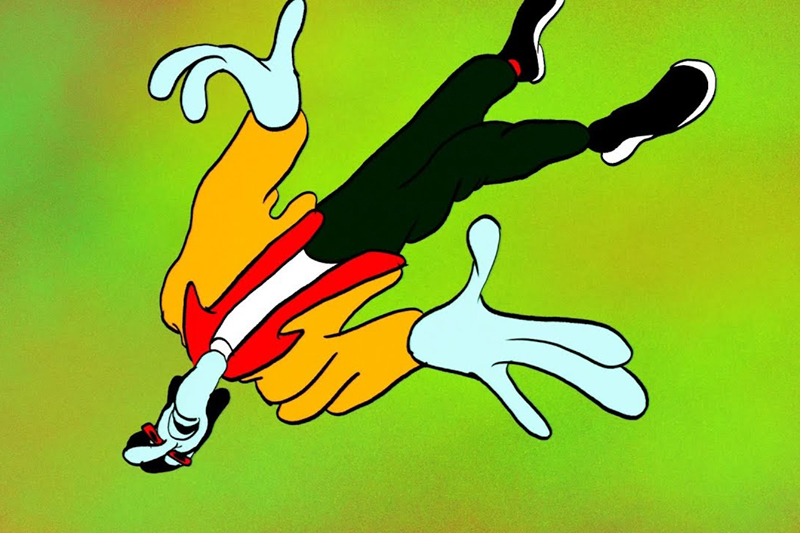 Teks: Annisa Nadia Harsa
Foto: YouTube / King Krule
Musisi asal Inggris, Archy Marshall, atau yang lebih dikenal sebagai King Krule, telah merilis single terbaru yang bertajuk "Cellular". Perilisan single ini diiringi oleh video klip berupa animasi hasil ilustrasi Jamie Wolfe. Single "Cellular" ini adalah salah satu dari tracklist album "Man Alive!" yang akan dirilis pada tanggal 21 Februari. Sebelumnya, King Krule juga telah merilis dua single dari album "Man Alive!" yang berjudul "(Don't Let The Dragon) Draag On" dan "Alone, Omen 3".
Pada single kali ini, King Krule melagukan tentang ketakutan dan kesedihan yang mengiringi rasa kehilangan. Yang dimaksud oleh King Krule di sini tidak hanya tentang hubungan dengan orang-orang terdekat, tapi juga tentang hubungan seseorang dengan dunia luar. Dengan lirik-lirik seperti "We're losing signal / We've lost connection / I left her dying / She was still crying", King Krule menggambarkan betapa ngerinya merasakan disconnection and disoriented. Lagu melankolis ini sebelumnya sering dibawa oleh King Krule dalam pertunjukkan live-nya, hanya saja sebelumnya lagu ini bertajuk "I PHONE MY X" yang diambil dari lirik outro lagu ini. Berbeda dari "Cellular", "I PHONE MY X" didominasi oleh unsur yang lebih mengarah ke arah punk yang energetik.
Video klip yang mengiringi single "Cellular" ini memiliki gaya visual yang identik dengan animasi pendek tahun 90-an. Dengan ilustrasi karikatur 90-an ini, Jamie Wolfe yang merupakan animator dari TV seri "Rick and Morty" juga telah menyisipkan visual trippy dengan warna hitam-putih dan motif yang repetitif. Unsur-unsur grunge dan distorsi seperti glitch pun juga terdapat dalam animasi dari video klip yang unik dan apik ini. 
Single bertajuk "Cellular" sudah dapat didengar melalui berbagai streaming platform. Sembari menunggu perilisan "Man, Alive!", tonton video klip "Cellular" pada tautan di bawah ini.