Lana Del Rey Mengeksplorasi Alam Bawah Sadar untuk Album Terbarunya
Lana Del Rey mengungkap detail pertama dari album mendatang yang penuh 'kemarahan' dan sangat 'conversational'.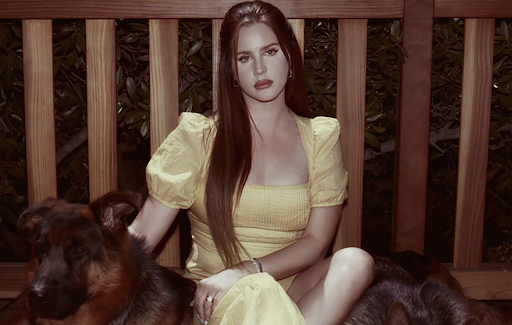 Teks: Jesslyn Sukamto
Foto: Twitter
Sedikit yang tahu tentang rekaman album Lana yang akan datang, meskipun dilaporkan bahwa singer-songwriter tersebut sudah memulai pengerjaan albumnya. Tahun lalu, Lana sempat merilis dua album, "Chemtrails Over The Country Club" dan "Blue Banisters" yang diwarnai dengan elemen jazz. 
Berbicara kepada direktur kreatif Gucci, Alessandro Michele untuk cover story W Magazine, Lana mengatakan bahwa LP kesembilannya akan "very wordy" dan merupakan hasil dari eksperimennya dengan "meditative automatic singing" — sebuah proses di mana dia tidak memfilter kreasinya di studio dan menyanyikan hampir semua hal yang terlintas di benaknya.
Lana juga mengutip psikolog legendaris asal Swiss, Carl Jung, sebagai pengaruh terbesar dalam pembuatan album ini, mengacu pada ide-idenya tentang bagaimana mimpi dan automatic writing dapat memberi jalan ke alam bawah sadar.
Lana juga membocorkan sedikit lirik untuk lagu pertama yang direkam untuk album mendatang, "Lagu-lagunya sangatlah conversational. Untuk lagu pertama, saya menekan tombol rekam dan bernyanyi, 'When I look back, tracing fingertips over plastic bags, I think I wish I could extrapolate some small intention or maybe get your attention for a minute or two'."
Awal tahun ini, Lana kembali dengan musik baru pertamanya di tahun 2022, mengeluarkan lagu "Watercolor Eyes" sebagai bagian dari soundtrack serial TV "Euphoria".
Dari wawancara tersebut, Lana juga berbicara tentang kolaborasi mereka pada tampilan Met Gala 2018, kumpulan penyair-penyair favoritnya (Dari Allen Ginsberg hingga Sylvia Plath), impian-impiannya, apa yang membuatnya bahagia dan pendalaman terhadap proses-proses yang dialami dalam penulisan lagu. Album kedepannya dikabarkan masih dalam proses pengerjaan. Sembari menunggu rilisan selanjutnya, dengarkan album "Chemtrails Over The Country Club" di bawah ini.