Paramore Akan Segera Memulai Era Baru
Para penggemar Paramore akhirnya bersiap-siap untuk menerima musik baru dari band favorit mereka.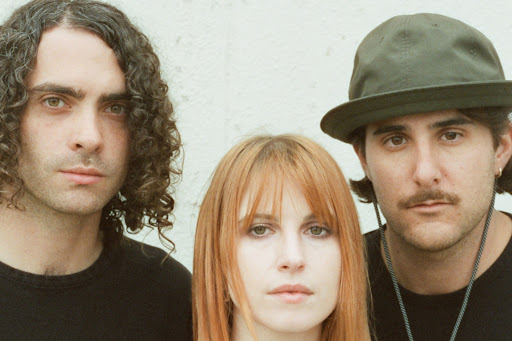 Teks: Eva Simorangkir
Foto: Elke 
Setelah mengakhiri era "After Laughter" pada 2018, Paramore akhirnya siap untuk memberikan bocoran tentang musik baru. Per 8 September 2022, website resmi mereka (paramore.net) mulai menampilkan daftar tanggal misterius yang membuat fans mereka heboh.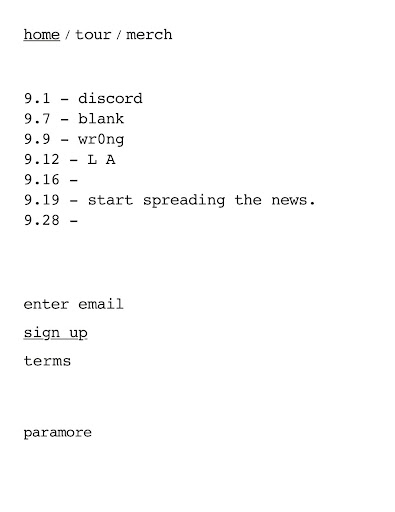 Tanggal pertama dalam daftar tersebut menunjukkan bahwa Discord resmi Paramore telah dibuat. Uniknya, di dalam Discord tersebut para fans menemukan snippet musik baru Paramore yang diambil dari studio. 
NEW VIDEO of #Paramore working in the studio, teasing new music was uploaded to their Discord by #TeamParamore pic.twitter.com/A8tgAuOWun

— Paramore-Music.com (@paramoremusicom) September 8, 2022
Snippet lain pun ditemukan hari ini (13/9) oleh fans lewat akun TikTok misterius yang bernama @isthiswhyisthisiswhy. Di dalam TikTok tersebut, terdapat Carlos de la Garza, sang audio engineer yang telah bekerja dengan Paramore sebelumnya.
A second clip of #Paramore working in the studio with Carlos was found by fans on TikTok. It was uploaded two days ago. pic.twitter.com/U6Hch3jMHv

— Paramore-Music.com (@paramoremusicom) September 13, 2022
Setelah melihat daftar tanggal misterius di website, fans Paramore pun menantikan pengumuman resmi tentang musik baru pada 19 September 2022. Petunjuk tentang musik baru Paramore telah terlihat sejak ketiga anggota band asal Tennessee, Amerika Serikat tersebut mengganti foto profil Instagram mereka. Di sana, terlihat bahwa Taylor York (gitaris), Hayley Williams (vokalis), dan Zac Farro (drummer) sedang menempelkan wajah mereka pada kaca.
paramore have all updated their profile pictures on instagram ! pic.twitter.com/Yvnm26HSMR

— jen (@YELYAHG00N) September 7, 2022
Selain memberikan bocoran tentang musik baru, Paramore tentunya telah mengumumkan jadwal tur untuk musim gugur tahun ini. Beberapa jadwal tambahan di Los Angeles yang akan dilaksanakan pada 20 dan 27 Oktober 2022 pun akhirnya diumumkan semalam. Beberapa tanggal pada tur tersebut akan dihadiri juga oleh beberapa supporting acts seperti Claud, Ogi, Elke, dan Faux Real.
2 new LA shows in support of Support And Feed + our friends @claudmp3, @arealogi, @elkemusek, Faux Real, & more on select dates.

Request tickets and more info at https://t.co/5oiDsIuUUX pic.twitter.com/TNcGEVL8Qk

— paramore (@paramore) September 12, 2022