Phoebe Bridgers Akhirnya Bertemu dengan Phoebe-Waller Bridge untuk Membuat Video Musik "Savior Complex"
Kolaborasi ini terjadi karena sang musisi dan sang pembuat film saling menggemari karya satu sama lain.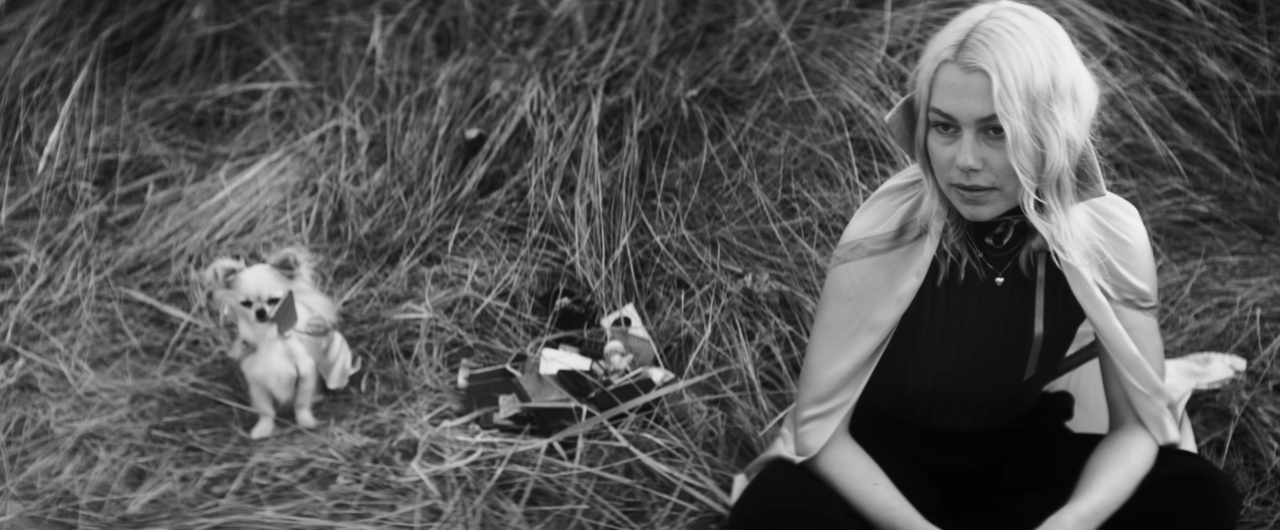 Teks: Niskala H. Utami
Foto: Phoebe Bridgers
Pada 1 Desember kemarin, Phoebe Bridgers merilis video musik "Savior Complex" yang disutradarai oleh Phoebe Waller-Bridge. Dengan nama yang seiras, banyak lelucon yang muncul di media sosial komunitas musik dan film. Namun, kedua belah pihak tidak pernah menunjukan bahwa mereka saling mengenal satu sama lain hingga sekarang. 
Kolaborasi ini muncul saat pandemi, ketika Phoebe Bridgers menghubungi sang pembuat film untuk mengungkapkan kekagumannya. "I think it's literally more of a stumbling on the name. People who half know who I am and half know who she is, morphing us. I love it. I love any association. She's so cool." ujar Phoebe Bridgers dalam sebuah wawancara. Ternyata, Phoebe Waller-Bridge juga merupakan penggemar lagu-lagu dari sang penyanyi. Dari rasa kekaguman bersama lahirnya sebuah hubungan. 
Dengan visual hitam putih, video musik "Savior Complex" menghadirkan pemeran "Normal People" Paul Mescal. Penonton mengikuti perjalanan Paul Mescal yang memar dan kotor dari pantai hingga sampai rumah. Bersamanya ada seekor anjing yang merupakan representasi dari Phoebe Bridgers sendiri. Video musik ini unik berkat sentuhan Phoebe Waller-Bridge yang menggunakan visual dramatis dan sedikit komikal. Alhasil adalah sebuah karya yang filmis.   
Saat ini, video musik "Savior Complex" hanya bisa ditonton di halaman Facebook Phoebe Bridgers dan akan tersedia di Youtube pada 8 Desember mendatang.