Seratus Penonton Saksikan Langsung Pertunjukan The Flaming Lips Pada "Assassins of Youth"
Direkam di Oklahoma City, music video jadikan pertunjukan musik menjadi suasana yang aman dari pandemi Covid-19.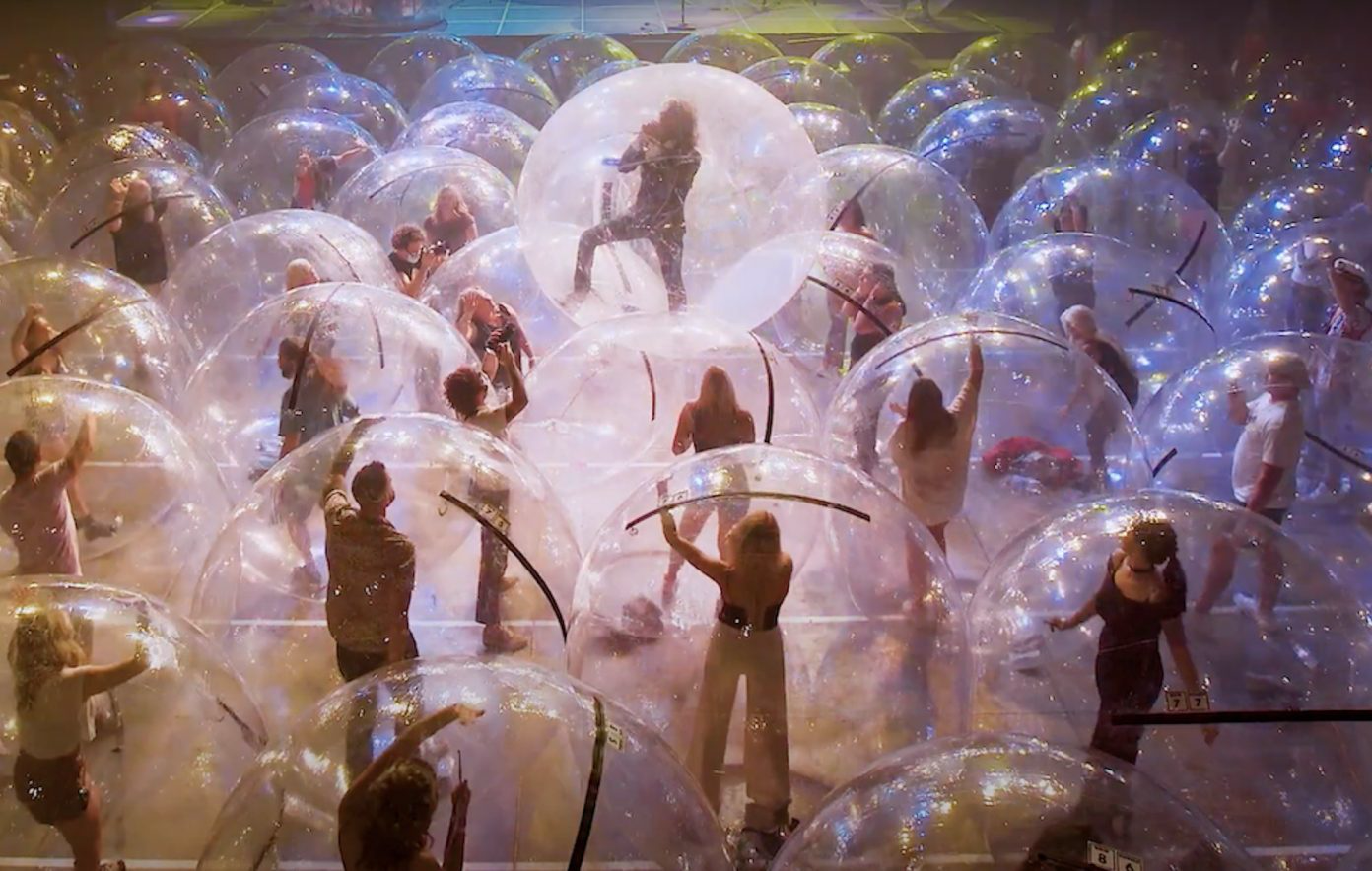 Teks: Sabilla Salsabilla
Foto: NME
Setelah beberapa waktu lalu sempat ramai karena pertunjukannya di NPR, The Flaming Lips kembali meramaikan media sosial dengan mengeluarkan video terbarunya pada lagu "Assassins of Youth". Sama seperti klip yang ada di Tiny Desk (Home) Concert, video ini memperlihatkan para personel dan penonton yang berdiri di dalam gelembung besar.
Ketika sebelumnya hanya para personel dari band rock asal Amerika Serikat ini saja yang masuk ke dalam gelembung, kali ini para penonton juga melakukan hal yang sama sehingga suasana menonton pertunjukan musik saat ini menjadi aman dari pandemi Covid-19. Dilansir dari NME, Wayne Coyne sebagai frontman dari grup band ini mengungkapkan bahwa prioritas utama ketika melakukan pertunjukan untuk music video tersebut adalah dengan memastikan semua orang aman dan semua protokol kesehatan diberlakukan. "I forgot about how exciting and fun and ridiculous it is to do a Flaming Lips show!!! I think the video shows it!!!" ucap Coyne dalam siaran persnya.
Dengan total seratus gelembung, ditambah dengan konsep dan tata pencahayaan yang artistik, pertunjukan ini bisa menjadi kesempatan bagi musisi lainnya untuk berkarya lebih kreatif serta juga menunjukkan bahwa penyelenggara acara tetap dapat menjalankan kegiatannya sesuai dengan peraturan yang berlaku. Simak video di bawah ini untuk melihat music video-nya: