Solange Menyutradarai Video Klip Konseptual Terbarunya
Representasi visual untuk menjawab pertanyaan mengenai asal-usul dan jati diri.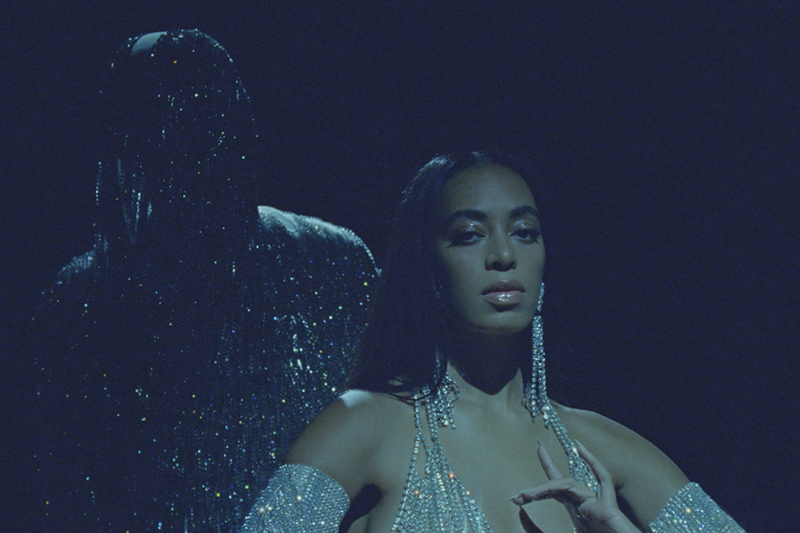 Teks: Stefano William A.
Foto: Solange
Menyusul rilisan album barunya, "When I Get Home", musisi R&B kontemporer, Solange Knowles, mengeluarkan sebuah video klip untuk dua lagu pembuka dalam album tersebut. Berjudul, "Things I Imagined/Down With The Clique", video ini disutradarai dan diedit oleh Solange sendiri. Sebelumnya, video ini merupakan bagian dari film berdurasi 33 menit yang dirilis lewat Apple Music sebagai pasangan visual untuk album keempatnya itu. Terkenal menyajikan karya-karya yang personal namun tetap penuh arti untuk bisa digali lagi, hal tersebut sekarang dimunculkan secara visual. Solange seperti merasa tidak cukup untuk mengekspresikan perasaannya hanya lewat lagu saja.
Sebagai representasi dari karya musik yang dibuat dengan nilai sentimentil tinggi, video klip terbarunya menghadirkan aspek-aspek dekat dengan diri penyanyi ini. Dideskripsikan sebagai eksplorasi terhadap asal-usul dan pertanyaan mengenai jati diri, Solange membalut semua pesannya dalam suguhan visual menawan. Klip dibuka dengan penampakan sosok yang menggunakan pakaian berkilau sedang menari bersama sang penyanyi. Referensi mengenai Houston sebagai kampung halamannya muncul lewat aksi koboi lalu-lalang serta gaya pakaian wild west yang Solange kenakan. Perpindahan ke lagu "Down With The Clique" diselingi interlude dengan gambar-gambar kota yang samar seperti berada di dalam mimpi kemudian disusul koreografi tarian memikat dengan latar belakang suasana musik R&B moody.  
Pada proses pembuatan video klip ini Solange dibantu oleh suaminya, Alan Ferguson, Terence Nance, serta Jacolby Satterwhite seorang seniman visual ternama. Penikmat serta penggemar karya-karyanya tentu akan sangat tertarik untuk mengetahui lebih jauh lagi mengenai apa yang sebenarnya ingin Solange sampaikan. Sesuai dengan judul lagunya, bisa jadi ini adalah hal-hal yang ada di dalam imajinasinya.