The 1975 akan Membuat Sebuah Gigs Intim Bila Pandemi Mulai Membaik
Statement Matt Healy ini menyusul berita bahwa The 1975 membatalkan seluruh rancangan panggung mereka untuk tahun 2021.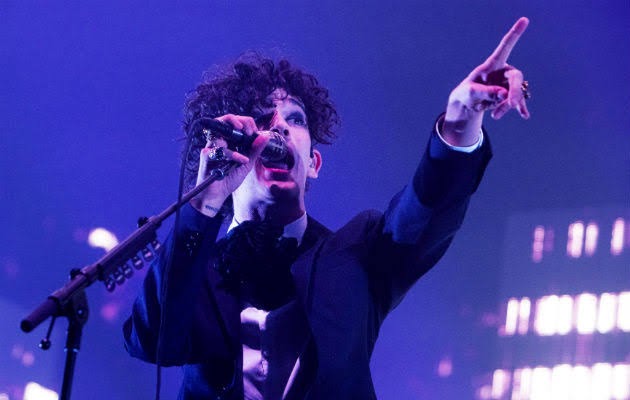 Teks: Rifqi Ramadhan
Foto: NME/Matt Healy
Matt Healy, pentolan dari band The 1975 berkata bahwa mereka dapat kembali mengadakan konser dengan kapasitas kecil yang intim bila pandemi sudah sedikit mereda dan diberi izin.
Statement  ini menyusul setelah sebelumnya The 1975 membatalkan semua rencana tur mereka untuk tahun 2021. Pembatalan tur The 1975 dipicu oleh para anggota band yang mengkhawatirkan soal kesehatan mereka dan kru karena pandemi belum mereda. 
Melalui sebuah unggahan pada Instagram story pribadi miliknya Matt berkata, "If COVID does clean up a bit and 'small shows' are available in like the autumn or winter I will definitely do that shit. One or two intimate small shows (if possible!)"
Pada tahun ini, The 1975 harus rela kehilangan banyak panggung besar karena pandemi. Di antara banyak panggung yang harus rela dibatalkan antara lain adalah, Finsbury Park, Golden Gate Park dan beberapa festival musik besar. Menurut The 1975 ini adalah jalan paling masuk akal yang dapat diambil selama pandemi ini masih belum dapat dikendalikan. 
Namun, karena banyak penggemar yang kecewa karen panggung mereka harus berhenti, The 1975 berjanji akan mengganti segala kekecewaan penggemar dengan follow-up untuk album terakhir mereka "Notes On A Conditional Form".